Disclosure:
Dis­clo­sure: This is a spon­sored post as part of the Shak­lee Cor­po­ra­tion blog­ger pro­gram. I will be receiv­ing free prod­ucts, online sup­port and incen­tives for par­tic­i­pat­ing. My opin­ions are my own. Peo­ple fol­low­ing the weight-loss por­tion of the Shak­lee 180™ Pro­gram can expect to lose 1–2 pounds per week.
Shaklee180 March Video Blog
Hey Everyone! As part of the Shaklee 180 blogger campaign we are required to do a video blog each month. This is my first video. Remember when watching this video- I'm just a little silly.. so laugh with me not at me! 😉   hehehe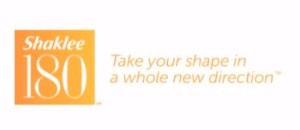 Question:
Are you looking for a great way to start loosing weight? Email me with any questions you might have about the Shaklee 180 program! I'm here to help!  
info@candypo.com