Disclosure: I am a member of the Collective Bias®  Social Fabric® Community.  This shop has been compensated as part of a social shopper insights study for Collective Bias and its client.
Shopping for Myself at Best Buy
This was a different Christmas for our family, but it was an awesome one none the less. Yours truly received an iPad Mini from my hubby Santa! I know I'm a little old for Santa, but he just rocked my world this year! The boys were so excited for me themselves.. Silly boys! That's momma's new toy!  and business tool as well.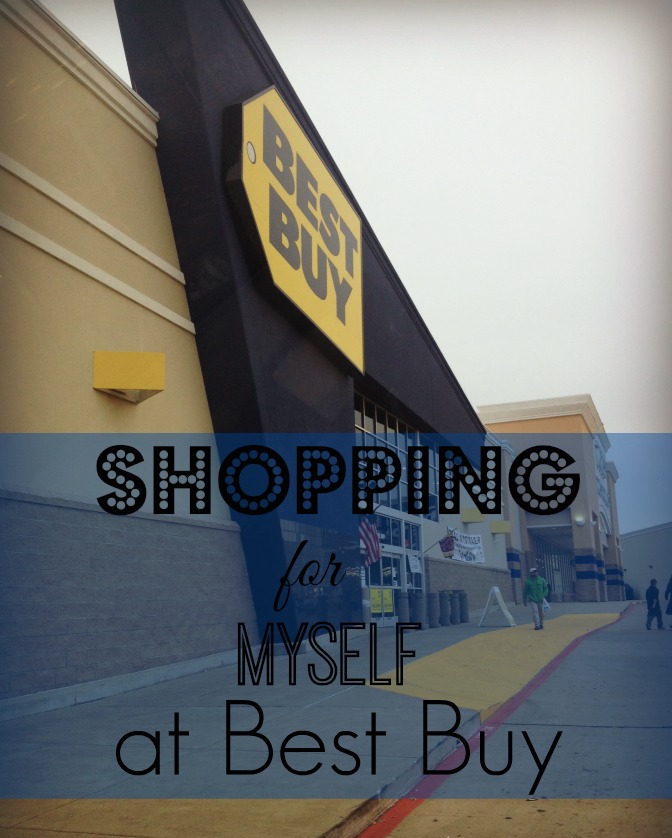 I figured I'd wait until after the "After Christmas" rush to go shopping. There's nothing like shopping for yourself using a gift card! I am so excited to have received a Best Buy gift card to buy accessories for my iPad Mini. Did you get a gift card to Best Buy for the holidays? Have you gone online to see what's available for purchase?! I always like to do some "pre-shopping" before heading out and getting down to the nitty gritty! LOL I know that I can always find the best tech gifts at Best Buy. I was almost as excited to get the gift card as I was the iPad Mini! The possibilities are endless!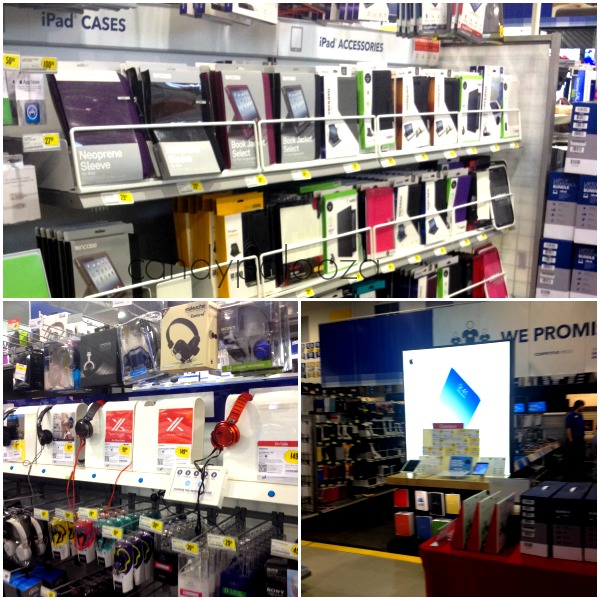 Oh and when we arrived I felt like a kid in a candy story!  Best Buy is truly the best place to go accessorize your iPad Mini or any tablet that you received as a gift during the holidays. One of the places I stood the longest was the headphones! There are so many different kinds of buds and actual headphones to choose from. All offer amazing sound quality and they look so cool!
My big boy went with me to get my shop on at Best Buy. Of course he had other ideas for my gift card.. Not quite buddy!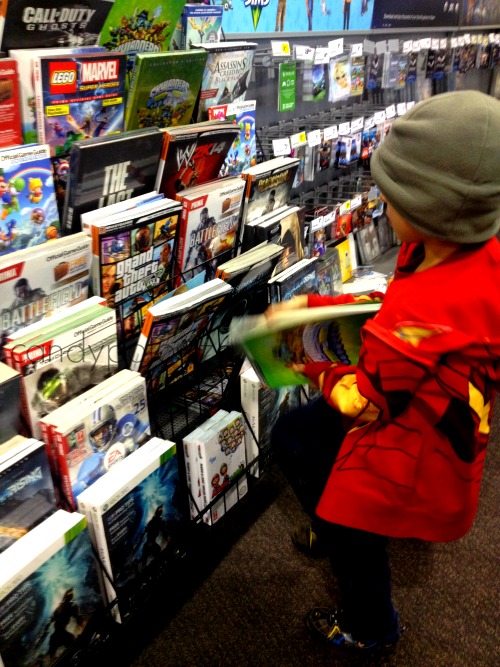 In the end cooler heads prevailed. I'm big on safety so I decided on a tough case for my iPad Mini. I used my Best Buy gift card and still have some left over! I'm thinking I'll go back and stand in front of the headgear again.. Watching movies in the car will be so nice with a good pair of head phones! Or that's a hint for my hubby since my birthday is in February!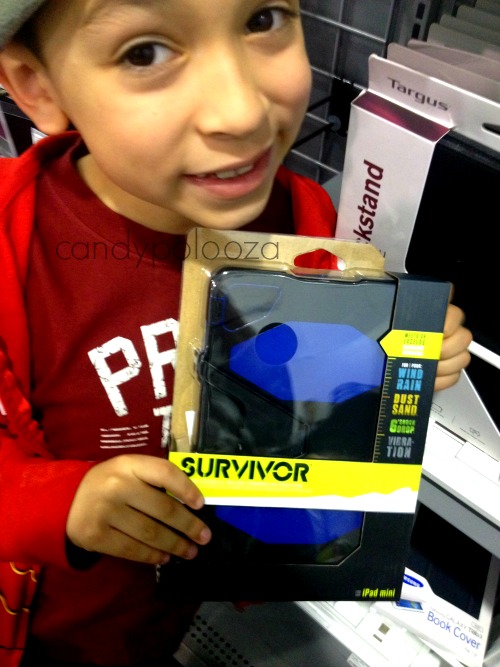 Wanna know what's currently trending on Twitter? Check out the latest deals at BestBuy here! The hottest electronic gifts can be found at Best Buy are on this list! Get on Twitter and look up the hash tag  #OneBuyForAll. Because you truly can find all of your electronic needs and accessories at Best Buy! Ok I'm off to go explore my new iPad Mini!