I am a member of the Collective Bias® Social Fabric® Community. This post has been compensated as part of a recruiting program for Collective Bias.
 I have been a member of Social Fabric for over six months now. I know right, time flies when you are having fun! Since joining Collective Bias I have had the pleasure of being a  part of a few campaigns and serve on a Twitter party engagement team. The opportunities are amazing! And now I'm excited to share with you information on ColectiveLatina! Read on!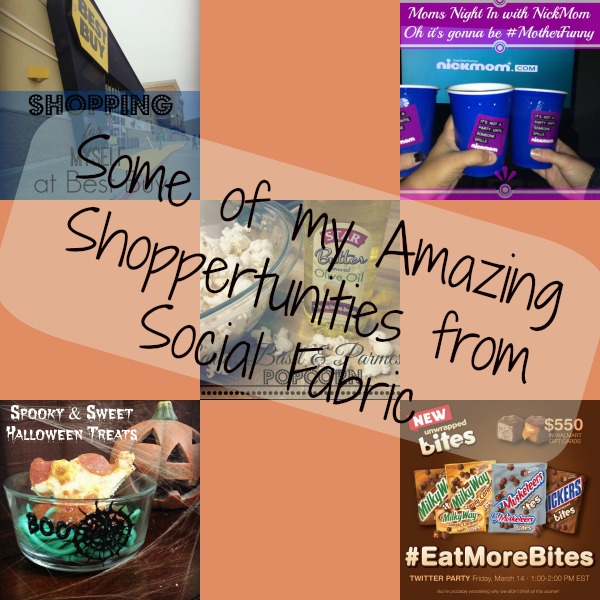 One of the things I can say about being a part of Social Fabric is the commitment from the Collective Bias company to us the bloggers. The newest initiatives within Social Fabric is the ColectivaLatina group. That's right Social Fabric, is up to something awesome and they are bringing blogueras together with ColectivaLatina. ColectivaLatina is a "new Latino/Hispanic division that that focuses on working with brands to create campaigns that speak to Latino consumers through cultural relevancy." Para nuestra gente! I love it!! Being a part of the ColectivaLatina community we are a hub for the larger community of Social Fabric. We have our own platform, yet we can still participate in the general market campaigns and get compensated for the opportunities we are selected for as well. That's right Social Fabric provides access to compensated content.
I am so proud that Latina blogueras now have a voice within Social Fabric and we are truly being heard. Since joining the ColectivaLatina group within Social Fabric, I'm thinking about writing more in regards to my culture, traditions and also writing in Spanish as well. Es tan importante para mi que mis seguidores sepan quien soy. Siendo Latino-Americana de origen Mexicano es tan importante con nuestra familia también siendo militar, que sigamos nuestros costumbres de nuestra cultura cuando no estamos con familia. -It's so important to me that my readers know who I am. Being a first generation Mexican-American it's important to me that our family continue on with traditions I grew up with. Even though we are are Military and are always on the move; it's important to me that we teach our children our culture and traditions all while being away from family.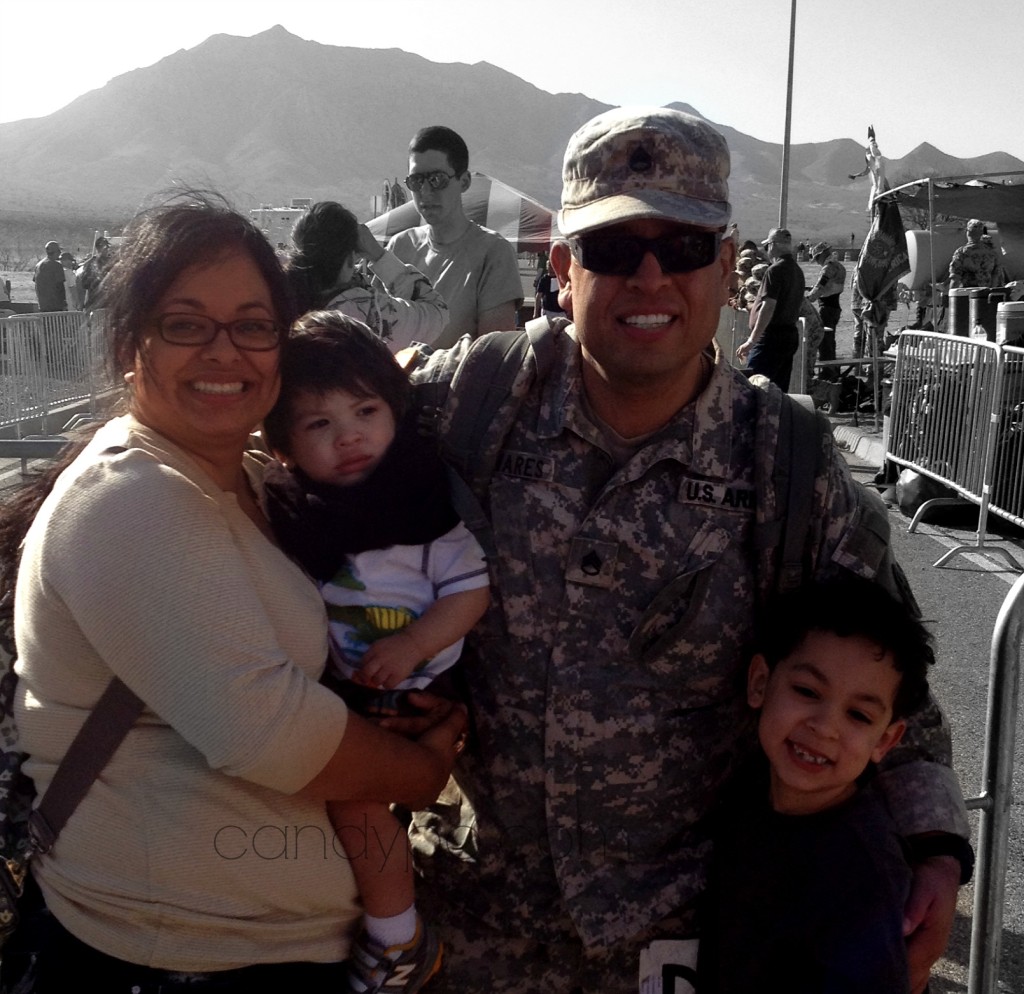 Our Family Unit
Blogging Family and Mentors
My blogging family has definitely grown since joining Social Fabric. I have become friends with a few of my past Campaign Leaders. I have looked to them for guidance, for SoFab projects and other blog related things as well. Always eager and ready to help. I simply love that! True mentors in the field of blogging. And if they don't know an answer, they will help find one. A few of the bloggers that I have met at various conferences I've attended are also members of Social Fabric and ColectivaLatina.
Personal Growth
I have honestly seen my blogging skills improve and evolve since joining the community. I recently purchased a new theme for my site. While the new look is not completed yet, it is already looking more professional than my previous theme, you can see a bit of it below. I felt so grown up and legit purchasing this new theme. It's a very exciting move for me as a blogger. Once I get the site looking like I want it, I'll ask one of my mentors for advice on the new look. It's always a great idea to make your site truly showcase your content and I know one of my mentors would give me the best advice for this.
Below is the old view of my blog, you are seeing it in the new look. It  is wider and I'm excited about the new boxes I'll have that show my most pinned item, most viewed post etc. It's a process but I'm so looking forward to the finished product. Exciting things are happening!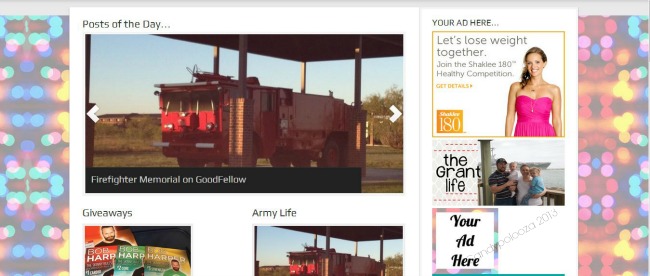 That's another thing- feeling confident in your content?!  After submitting a shoppertunity, you can request for follow up advice on how you can make your post better etc. This is worth the weight in gold alone! Get more page views, more interaction and engagement with your readers with tips from your Campaign Leader and/or mentor.
Join me and the other fabulous bloggers at Social Fabric! Don't wait another minute! The community is amazing, and I'm truly blessed to be a part of the Social Fabric family. Because that is what it truly is, a family. With ColectivaLatina becoming a force in the community, I urge my fellow Latinas to join. You'll learn thanks to the continuing education within SoFab, you'll grow and so will your blog. Blogueras Unidads con ColectivaLatina created by Latinas for Latinas! 
Melanie from QueMeansWhat, also a member of ColectivaLatina and myself at a word press conference.
 Join us for a fun Twitter party 3/26/2014 for your chance to win!
Win con #MyColectiva & #Cbias
Learn more about ColectivaLatina and find out why other Latina bloggers love our community by attending the #MyColectiva Twitter Party on March 26th at 9pm ET. Prizes $550 in Visa Gift Cards! RSVP and Rules: http://cbi.as/4o-il