Disclaimer: This is a sponsored post on behalf of  USFamilyGuide.com and Schlitterbahn Water Parks, however all opinions are my own.
It's time ya'll! It's time to win tickets to Schlitterbahn Waterparks!
If you remember my first post introducing our visit to Schlitterbahn New Braunfels I mentioned that we would also be having a giveaway on Candypolooza! After our visit everything has been ironed out and I'm so excited to offer my readers a (I'm going to call it) Family (doesn't have to be your family) Four Pack of tickets to any Schlitterbahn Waterpark.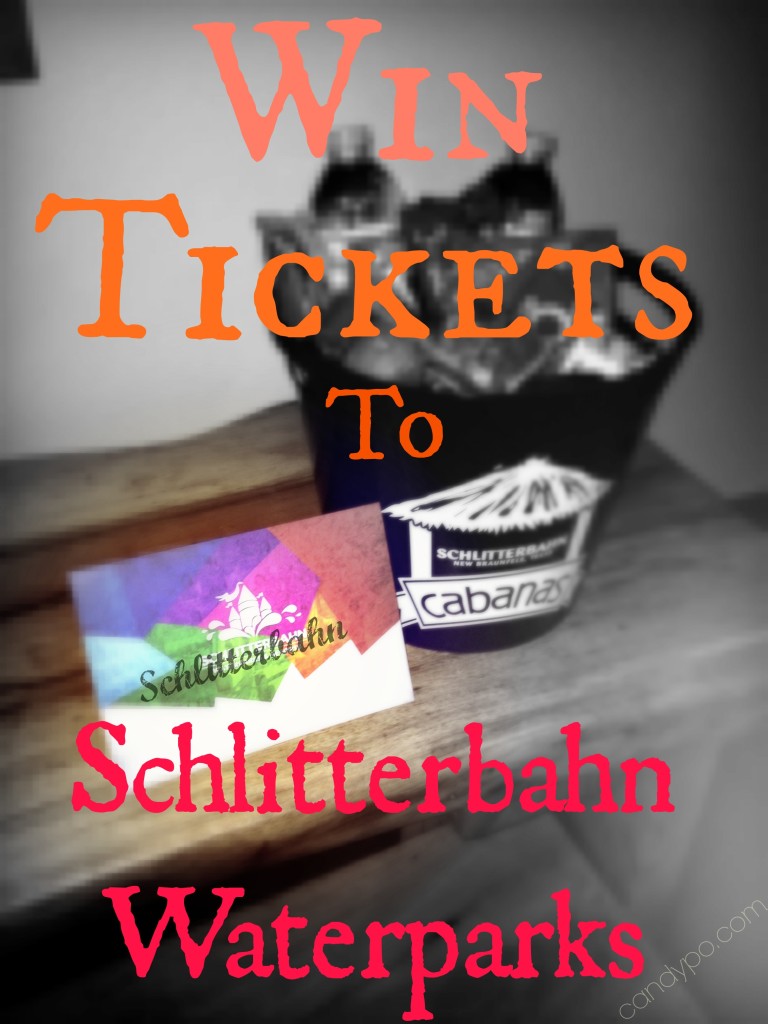 Above is the lovely handwritten note and snack basket we arrived to when we got in for our Spring Break vacation to Schlitterbahn New Braunsfels, Texas. We had such a great time learning about Schlitterbahn New Braunfels. An incredible part of Texas that I am very excited to return to in June!
One of the exciting things about this giveaway is that the tickets will get one entry into the Schlitterbahn Waterpark of their choice!
The winner of the four tickets will have a serious decision to make as to which park they will be visiting!
Please note that the winner will not be able to sell his/her tickets. They will be voided if winner is not present at time of use. Tickets are valid from April to mid-June.