One of my favorite things about the holidays is going to the movies. Yes, we do it every year, and this year I'm so excited for the kids to see Spies in Disguise. I had the awesome opportunity to see the film in November when I attended The Geekly Retreat. Funny story, we were walking into the screening room and I had no idea what we were going to watch. It was a wonderful surprise and I'm telling you right now, you're not going to want to miss it. Here's my spoiler-free review of Spies in Disguise. All opinions expressed are my very own and I'm sharing 10 reasons to see it Christmas Day.
What I liked
While an unlikely duo, the thing I liked most about this animated film was how well these two worked together. Of course, it's not a natural connection so you'll see how they end up working together to solve the problem and "save the world." I also enjoyed how special they made the mother-son relationship in the film. As a mom of two boys, you think it's going to be hard to connect to a boy because duh- I'm a girl. But the connection might be stronger than that of a mom and daughter- ok maybe not, those are just as special but how should I know, I was blessed with boys. 🙂
If you are a boy mom, you will love it. If you are a single mother of boys, you will love it even more. That's all I'm saying. The bond between a mother and a son is so strong.
Being weird is a-okay. I'm weird and you're weird too (I'm assuming 😉 ). Ezra has come home to say that someone said he was weird, how do we talk to our kids about this. How do we teach them that it's ok to "be weird." This film says it in the most perfect way. "Let's get weird!"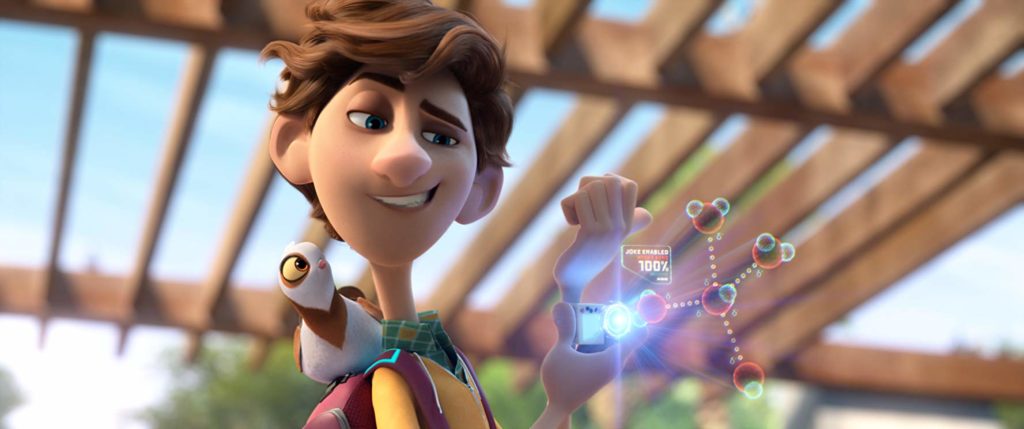 I'm excited to see the film, to have the conversation after with my boys, and get their take on it. I know it will be positive. Hopefully, it will start an important conversation at your house too. I'd love for you to leave a comment or send me an email and let me know how it goes, or if your kids didn't even notice it. But I know they will!
10 Reasons to See Spies in Disguise on Christmas Day
It's Opening Day!
Great 2019 holiday memory
There are no more presents to open
You're going to want to get out of the house and away from the noisy toys 😉
Tom Holland's character is super smart and super smart is good
Serious action scenes that will make you gasp
I'm not going to spoil it, but this is a great movie for boy mom's
The special moments in the film that will make it so memorable
Did I mention the action in the movie?
Will Smith is fantastic as a pigeon

The Making of Spies in Disguise
After the screening of the film, we had the opportunity to listen to Directors Troy Quane and Nick Bruno talk about the film and share some very interesting things about the production. I'll be sharing that with you very soon. You are not going to believe the detail that was put into this production. The colors, the angles, the movements – Everything. And it was incredible!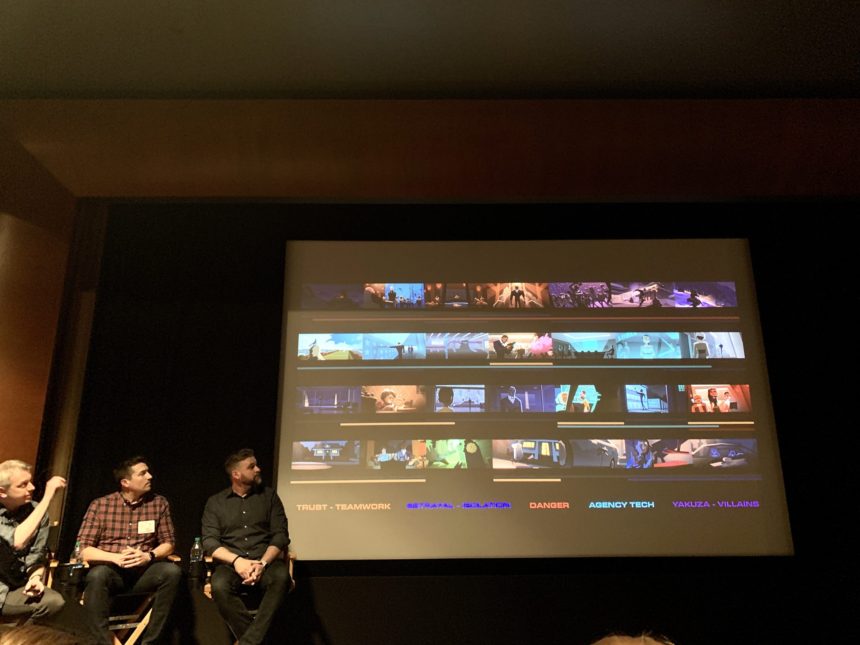 About Spies in Disguise
Blue Sky Studios presents "Spies in Disguise," an animated spy comedy-adventure set in the slick, high-octane, globe-trotting world of international espionage. Super spy Lance Sterling (Will Smith) and scientist Walter Beckett (Tom Holland) are almost exact opposites. Lance is smooth, suave and debonair. Walter is…not. But when events take an unexpected turn, this unlikely duo is forced to team up for the ultimate mission that will require an almost impossible disguise –transforming Lance into the brave, fierce, majestic…pigeon. Walter and Lance suddenly have to work as a team, or the whole world is in peril.
WATCH THE TRAILER NOW