Did you hear? Star Wars was in full force during San Diego's Comic-Con this past few days! #STARWARS The Force Awakes at Comic-Con! Here's the Exclusive First Look! #TheForceAwakens
"Fans at San Diego Comic-Con's Hall H were treated to a special look behind the scenes of STAR WARS: THE FORCE AWAKENS by Director J.J. Abrams, Producer and Lucasfilm President Kathleen Kennedy and Writer Lawrence Kasdan. The filmmakers were joined on stage by cast members Daisy Ridley, John Boyega, Adam Driver, Oscar Isaac, Domhnall Gleeson, Gwendoline Christie, Mark Hamill, Carrie Fisher and Harrison Ford to the surprise and delight of fans." Can you imagine?! This group of actors on hand for this amazing event! I die! Star Wars history!!
Here's the film teaser that will make you giddy with excitement and just knot your tummy in anticipation for they film's release! It's going to be absolutely incredible!
The filmmakers and cast were together on stage giving some info on the coming film, Star Wars: The Force Awakes and it couldn't have been more of a dream event for me! We are such huge Star Wars fans! J.J. Abrams is directing the film just makes me so happy. I'm such a fan of his work. I can't even ya'll!
Holy Star Wars Trifecta!!!
"At the end of the Hall H presentation, the entire Hall H audience of more than 6,000 fans were all invited to continue the celebration and join cast and filmmakers at a surprise Star Wars Fan Concert. The San Diego Symphony performed the classic Star Wars music from John Williams at the Embarcadero Marina Park South."
Stay up on all of the Star Wars news by following on social media! 
STAR WARS: THE FORCE AWAKENS arrives in theaters everywhere on December 18th!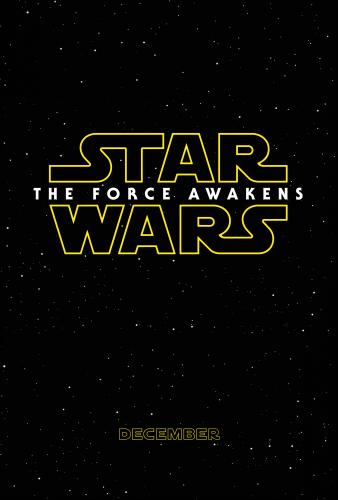 The coming months are only going to get more exciting!!
I'll keep you informed of the fun!
Candy