Disclosure: I was invited on a media trip aboard the Disney Cruise Line Disney Dream; however all opinions expressed are my very own.
I know what you are thinking.. "Why would anyone want to?" Well wether you want to or not, it's always nice to have the option. As I mentioned before this was our first time on a cruise and we had no idea what to expect. Hoping to share as much as possible with all of you and had I known a few things before boarding I probably would have been able to share more. Here's a few tips to staying connected while sailing on Disney Cruise Line.
  Here's what you should do before boarding the ship:
Download the Disney Cruise Line App
I highly recommend you have each of the members in your party that have smart phones download the Disney Cruise Line Navigator. It will save your life, well ok maybe not that serious but it's a huge headache saver as not only can you keep track of all of the events happening on the ship, you can also chat via the instant messenger within the app. Said once and I'll say it again. Disney thinks of everything and it's very helpful! My friend Tara from MamaSmith's blog also gushed about it in her post.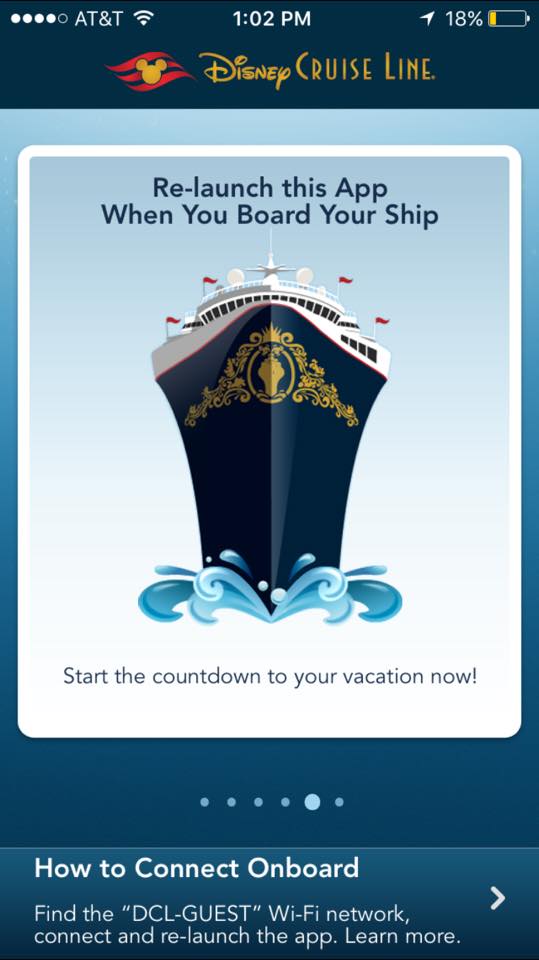 Go into your settings and adjust your cellular data usage. YES! DO IT!
I didn't think to shut it all down before boarding. Because of course coming on board and finding your stateroom become top priority and you don't think about showing off the amazing ship before the ship takes off and you enter international waters. It was a busy time of all of the "oohing and ahing" for being first time cruisers! So before you get out of your car or even before you head out to the port shut down your wi-fi sucking apps that you don't plan on using while on board.
The less stuff you have running in the background the more you can conserve the wi-fi package should you decide to purchase one.
Here's a cool bit of news for you! When you go into the wi-fi packages you receive the first 50mg's FREE! This offer is only valid on the first day so make sure to "purchase" it!
Find out more information in regards to wi-fi options by clicking HERE and it will take you to the DisneyCruiseLine website.
Where Can You Find Free Wi-Fi:
Not sure you want to purchase wi-fi but want to occasional log into your accounts? You can totally head over to the following locations for a little free wi-fi:
Cove Café, an adults-only lounge – Disney Dream, Disney Fantasy, Disney Magic and Disney Wonder
Vista Café, a family café – Disney Dream and Disney Fantasy
Promenade Internet Café – Disney Wonder
Pretty cool right?! I'm telling you! But of course when using the wi-fi on board you have to remember that you are floating in the middle of the ocean and the connection isn't going to be as fast as it normally is. It must be said. It's awesome to have the option of staying connected even though while you're on you completely fall into the Disney life. That's right I said it! I think it's kind of funny but it's so true at the same time. Totally didn't take as many pictures as I should have, was caught up in the moment with my boys, my mom, my sister and her family. Clearly, I have so much more to say so you can totally expect a few more posts! 😉
Here's another cool feature about the Disney Cruise Line App

:
I have to admit I loved being able to just walk around and enjoy the ship. The afternoon that the Dream ported in Nassau, I decided to stay on board and get to know it a little bit more. Walking around the ship alone was very enjoyable. The boys were enjoying the Oceaneers Club (more on it soon!) and I spent a couple hours at the Senses Spa.  We were treated to an amazing scrub. I chose the lavender scented scrub and enjoyed chatting with my new friend Tara from WhenTaraMetBlog. She and her husband and twin boys were on board. Her boys are so cute! Totally linked up to her post about traveling with toddlers/preschoolers and I'd say we can add multiples in the mix too!  Check out her husband, Raphael's post on TravelingDad's review of the adult activities to do on the Dream here! You're going to meet new friends too.. just get ready for that! But back to Senses! Yes I totally enjoyed the room in the picture below! And my phone was no where in site.. so yeah no pics from Senses. 😉
Talking about getting lost aboard and got lost sharing about Senses and some of the friends I made! LOL But if you want to know exactly where you are, the Disney Cruise Line Navigator app will help you out! The app is useful in so many ways. Don't want to miss a show? Keep track of all of the activities happening on the boat and on Castaway Cay! Super helpful and you'll be so glad you downloaded it.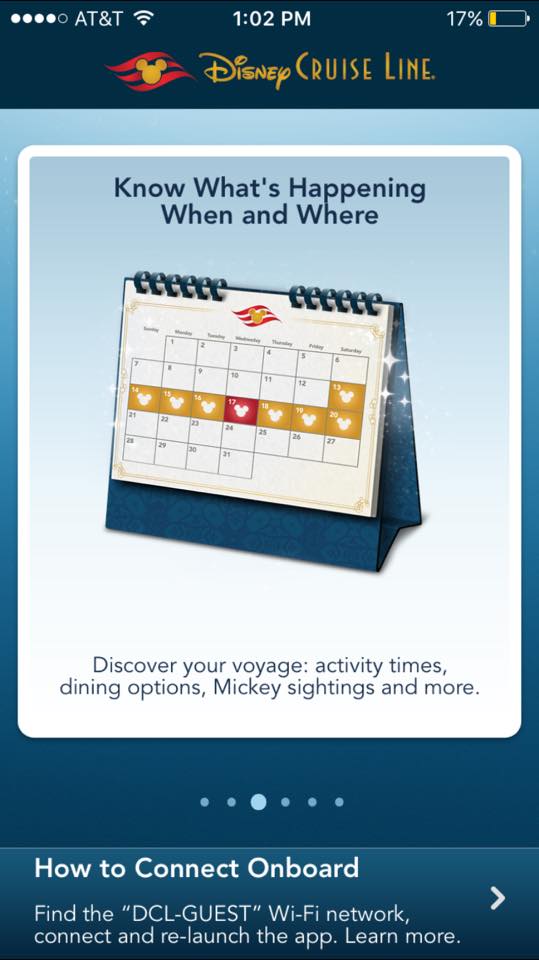 Cruising soon?
Go ahead and download the app! There's nothing I love more than a countdown and the app features a fun countdown to your vacation that you can share with your kids to get them excited about the trip!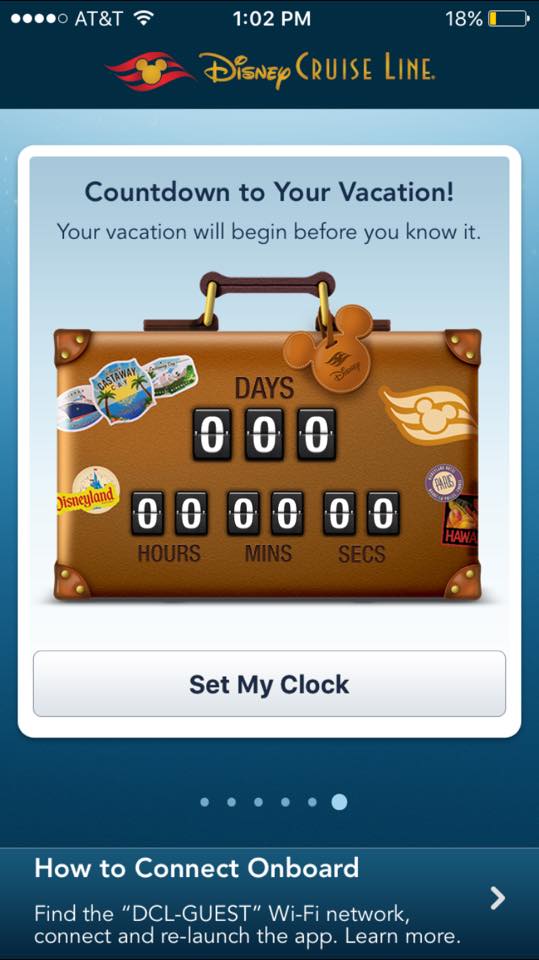 I'm anxiously awaiting to confirm our next cruising experience with Disney so I've not deleted the app yet. Oh yeah it's happening friends! We simply cannot wait to set the clock again! If you are headed on a Disney Cruise Line and have your app loaded and your countdown is going send me a screenshot via Twitter @Candypo and use the #CruceroDisney hashtag please!! Let's all share in your excitement!!  I can't say enough about our experience on the Disney Cruise Line, Disney Dream ship. With each post I write I miss it even more!
Question:
How helpful does this app sound?! Which feature would you use most?
Cheers! 
Candy