The term "streaming" was not one I grew up with. Well, at least not in the way it's used now. Streaming is defined as "an act or instance of flowing." When we talk about "streaming" now it could mean you are talking about watching videos, television shows or listening to music or podcast. I'm sharing info on the streaming services and the prices for Disney+, Apple TV+, Hulu, Netflix, and Amazon Prime. Let me know if I missed any other kind of streaming available, in the comment section below. This post includes affiliate links, I make a small portion from the purchases. Thanks!
Unless you've been living under a rock for the past maybe five or more years you are familiar with at least one streaming service. Thinking of it now, I guess YouTube was the original as we've been "streaming" videos for over fifteen years. But back to streaming in the sense that we are most used to thinking, Hulu, Netflix, and Amazon Prime being the most recognized streaming services. Some people have "cut the cord" and no longer paying for cable and are strictly streaming their television watching preferences.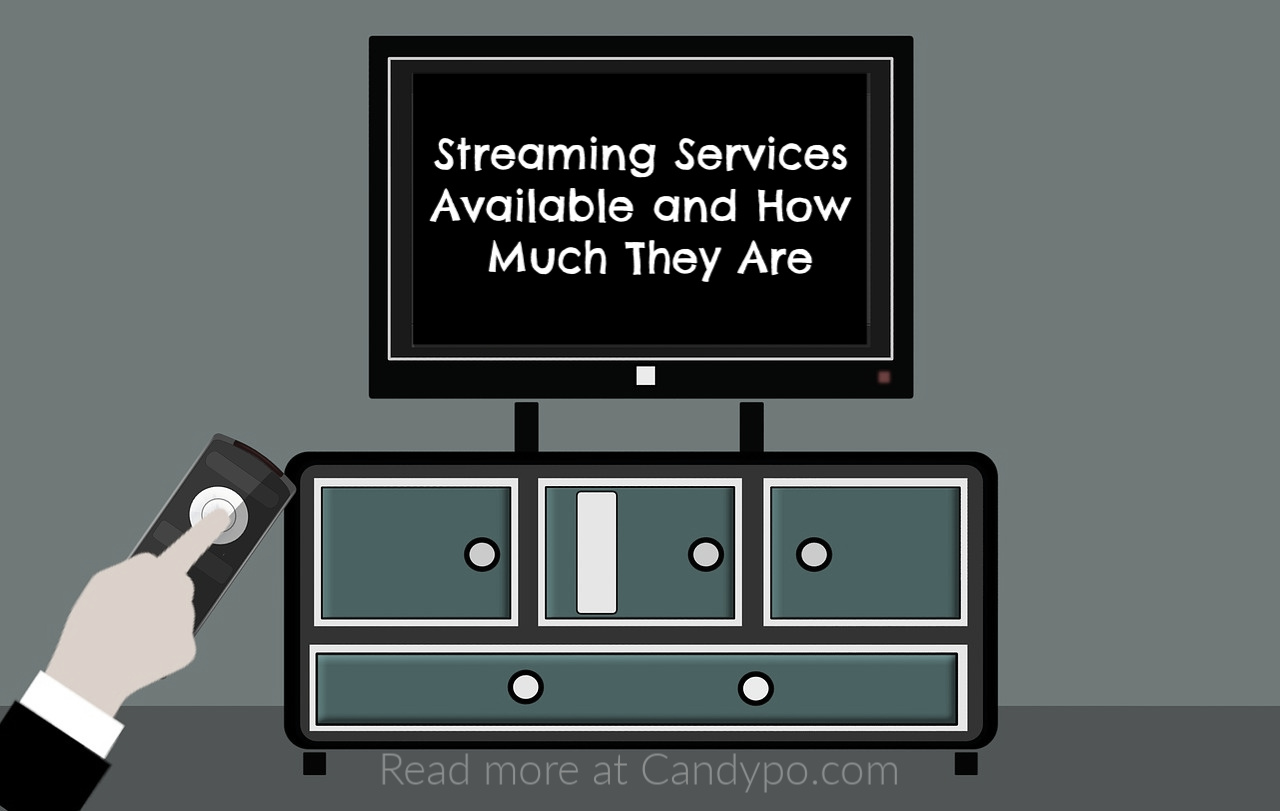 Soon you'll be able to see even more streaming services at your disposal and of course for an additional cost. The anticipated launch of Disney + has had people excited for over a year, the announcement of Apple TV+ is also very exciting. If you are thinking it's only old Disney stuff you are absolutely wrong and as you can imagine, Apple is bringing their "A" game as can be expected. Which now that I think about it, I think Apple TV+ got the jump on Disney launching this past week on the 1st.

DISNEY+
Disney+ will have the complete Disney Classics collection, complete Star Wars collection, complete Marvel collection, and complete Pixar collection. That's a lot of tv time right?! But if you are a Disney fanatic, you already have your subscription set up. Disney + launches on November 12, 2019. But if you don't and were wondering how much the magic will cost, Disney+ will cost $6.99 a month or $69.99 a year.
Check this post for all of the information shared thus far on Disney+. I'll be bringing even more news in the coming weeks! If you are a Verizon customer, you can expect 12 free months of Disney+ streaming. Go online to get that setup, it's a great deal! Don't miss out on that.
APPLE TV+
Apple TV+ is coming in hot with content developed by Oprah Winfrey and Steven Spielberg, to name a few. If you've seen some of the commercials, the shows look pretty awesome too. I for one and intrigued and am in. I actually started streaming it via my phone for $4.99 a month but I am highly considering grabbing the Apple TV 4K. Let me know in the comments if you own it and what you think so far.
I streamed the first three episodes of The Morning Show starring Jennifer Aniston and Reese Witherspoon, on Friday and was very impressed with it. Reviews have been mixed, but I enjoyed the first three episodes and look forward to the next episode being available on November 8th. The streaming services are doing incredible work with, these are high caliber actors and series. It's most definitely not your up and coming and unknowns in these series. Look for Seeing starring Jason Momoa and Dickinson starring Hailee Steinfeld as Emily Dickinson.
HULU
We've had a Hulu account for a very long time. I still watch it often and the kids watch it every day. Hulu has a lot of options in terms of programming and they also have Hulu original shows (that you can't see anywhere else. Think The Handmaids Tale, exclusive award-winning series The Act, and many more. One of the biggest perks of Hulu, in my opinion, is if you don't have cable, (if the programming is available on Hulu) the day after you can view your show, so you aren't that out of the loop. The basic account starts at $5.99 and if you want access to LIVE tv and no ads you can expect to pay up to $50.99, again pick your poison friends. It's a good one.

NETFLIX
Netflix has amazing programming as well. I'm telling you, each of the streaming services does an amazing job of providing content that you just cannot disconnect from. The phrase "Netflix and chill" said so much about how many people actually use this streaming service. A LOT.
Netflix has three different streaming plans: Basic, Standard, and Premium. The basic starts at $9 for only one screen. One thing to consider is how many screens will be streaming. You may be better off to set up the premium for up to 4 screens at a time and HD+ Ultra HD resolution for $16 a month. Netflix has gotten savvy on you sharing your passwords, so just have everyone get their own.
AMAZON PRIME VIDEO
As a long-time Prime member, the adding of Prime Video was a no brainer for us. I'm a fan of a lot of Prime video series so it's a must in my opinion. As I mentioned, we've been Prime members for a few years now and Prime Video is included in that yearly fee for us. But for those of you who don't use prime, you can expect to pay $10.99 for Prive video. Again, I love the programming on prime video too. If you've been following me awhile you know I love all things entertainment so of course, I'd have favorites on Prime Video. 'Flea Bag' was a huge winner at the Emmys this year and it's in it's the second season. Make sure to catch it! Just don't watch it with the kids around. LOL
Question:
Which streaming service did I miss? Leave me a comment telling me which you use and which I'm missing!
Cheers,
Candy