During the bi-annual Disney event, D23Expo gave Disney lovers news on everything Disney. I'm sure by now you have heard of Disney+. Disney will now have its own streaming service and it launches November 12th. Yes, it's going to be incredible. All of your Disney favorites will be in one spot for your streaming pleasure. Disney+ is coming November 12th and I'm sharing news on the programming you can expect to see and more.

You'll be able to watch all of your Disney favorites as well as Marvel, Pixar, Star Wars and National Geographic! They announced six NEW Disney+ series in development plus a whole lot of other news. Check out what's coming to Disney+!
NEW MARVEL SHOWS ON DISNEY+
Kevin Feige announced that Marvel Studios is developing three new live-action series: "Ms. Marvel," "Moon Knight" and "She-Hulk," all derived from Marvel comics. Ms. Marvel will be the first female Muslim superhero to star in her own title!! Ms Marvel is a teenager named Kamela Khan, a Pakistani-American living in a religious family in New Jersey while trying to find her own way. They are bringing the girl power to the new streaming service.
She-Hulk is Jennifer Walters, cousin of original Hulk, Bruce Banner. After Walters received a blood transfusion from Banner, she accidentally took in some of his gamma poisoning and becomes an intelligent, controlled version of the Hulk.
Moon Knight is about a mercenary named Mark Specter who was left for dead in the Egyptian desert. There have been no release dates for any of the three new Marvel shows but they are ones to be very excited about.
NEW LIZZIE MCGUIRE SHOW
Hilary Duff returns to her role of Lizzie McGuire in an all-new Lizzie McGuire series. The show will feature 30-year-old Lizzie, while her animated counterpart remains 13 years old.
NEW STAR WARS SHOW ON DISNEY+ STARRING EWAN MCGREGOR
Executive produced by Jon Favreau and Dave Filoni, Disney+ will include a yet-untitled series featuring Ewan McGregor as Obi-Wan Kenobi. A new season of Star Wars: The Clone Wars will begin streaming in February 2020. Diego Luna and Alan Tudyk will also be reprising their roles from Rogue One in a new prequel series. This is one of the Star Wars fans in your life won't want to miss.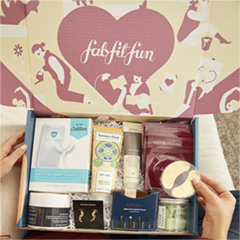 MUPPETS NOW
After Forty years since leaving the swamp my love Kermit the Frog and our favorite bossy lady- Miss Piggy and the gang, return in their first-ever unscripted short-form series, Muppets Now.
LADY AND THE TRAMP
The Disney Classic, Lady and the Tramp, come to life in the live-action film and will be available on launch day. Let's make a plan to watch it together!
In Disney+'s "Lady and the Tramp," life is good for Lady, an overachieving American Cocker Spaniel who resides in an upscale suburban neighborhood. Her owners, Jim Dear and Darling, spoil her daily and her neighbors, Jock, an outspoken Scottish Terrier and Trusty, a world-weary Bloodhound, are always within barking distance.
But when a baby enters the picture, Lady is no longer the center of attention, and the arrival of cat-loving Aunt Sarah only complicates matters. Lady soon finds herself alone on the streets in an unwelcoming part of town. Fortunately, Tramp steps in, and the streetwise mongrel is quick to teach her the ways of the world. Before long, the prim and proper purebred and the fast-talking mutt are partaking in moonlight strolls in the park and romantic spaghetti dinners by candlelight. Tramp savors the independence of a world without leashes or fences alongside his roguish friends Peg and Bull, but Lady misses the comfort and safety of a family, and soon both must decide where – and with whom – they belong.
A heartwarming romantic adventure that seamlessly combines live-action and photorealistic animation, "Lady and the Tramp" stars Tessa Thompson as the voice of Lady, Justin Theroux as the voice of Tramp, Kiersey Clemons as Darling, Thomas Mann as Jim Dear, Janelle Monáe as the voice of Peg, Yvette Nicole Brown as Aunt Sarah, and Sam Elliott as the voice of Trusty. The film is directed by Charlie Bean from a screenplay by Andrew Bujalski and Kari Granlund and is produced by Brigham Taylor. "Lady and the Tramp" is available to stream on Disney + on Nov. 12.
HIGH SCHOOL MUSICAL
Fans of High School Musical will be invited to check out High School Musical: The Musical: The Series, a campy new series following a group of students as they countdown to the opening night of their school's first-ever production of High School Musical.
Monsters Anyone?
Monsters At Work returns to the world of Pixar's Monsters, Inc. and Monsters U with an animated workplace comedy series starring the voices of Ben Feldman and Aisha Tyler.
Tony Hale reprises his character Forky, from Toy Story 4, in Forky Asks A Question. This series of 10 shorts focus on questions like "What is money?", "What is Time?", and "What is love?"
ALL-NEW DISNEY+ CONTENT
Now don't think it's just going to be previously aired content. Our friends at Disney+ have been busy developing new series and films just for Disney+ viewers. I'm telling you, you need it and I'm not getting paid to promote it. Here are some trailers to watch in anticipation of what is going to be some seriously awesome tv family time.
NOELLE
Noelle stars Anna Kendrick, Bill Hader and Billy Eichner. This holiday comedy will premiere at launch.
THE WORLD ACCORDING TO JEFF GOLDBLUM
National Geographic's The World According to Jeff Goldblum is a 12-episode docuseries that gives fans a look at the world through Jeff Goldblum's eyes.
ENCORE
Executive Producer Kristen Bell brings Encore! to Disney+. The series features former castmates from high school musicals returning to recreate their high school performances one more time.
TOGO
Togo is a true story set in the Alaskan winter of 1925. It stars Willem Dafoe and will launch on Disney+ in December 2019.
COMING IN 2020
You didn't think I wouldn't be sharing what else we can expect, did you!? 2020 is already bursting at the seams with new programming. Here's a bit of what's to come on Disney+.
Gina Rodriguez executive produces and guest stars in Diary of a Female President. The story follows 12-year-old Elena's journey through middle school, which sets her on the path to become president of the United States. Diary of a Female President will premiere on Disney+ in January 2020.
Based on the bestselling book series, Timmy Failure: Mistakes Were Made, will launch in early 2020.
Stargirl, based on the bestselling young adult novel and starring Grace VanderWaal and Graham Verchere, will be available on Disney+ in early 2020.
MORE ABOUT DISNEY+
Disney+ will be available for a monthly price of $6.99 or an annual rate of $59.99 in the US and will launch nationwide on November 12, 2019. The service promises to be easy-to-navigate with personalized recommendations and high-quality commercial-free viewing. Subscribers will be able to view up to four concurrent streams with unlimited downloads. Downloads can be made to up to 10 mobile or tablet devices, with no limits on the number of times a title can be downloaded per year. No internet will be required to watch downloaded content.
Streaming will be available with up to 4K Ultra HD video playback in Dolby Vision ultra-vivid imaging, HDR10, and Dolby Atmos immersive audio on supported devices.
Users can create up to seven profiles per subscription and will be able to choose an avatar based on their favorite Disney, Pixar, Marvel or Star Wars characters.
Disney+ will support English, Spanish, French and Dutch languages, with additional languages available for Disney+ Originals. The app will also offer closed captioning, descriptive audio and navigation assistance to help subscribers with disabilities enjoy their favorite content.
Question:
Are you excited about Disney+?
Cheers!
Candy