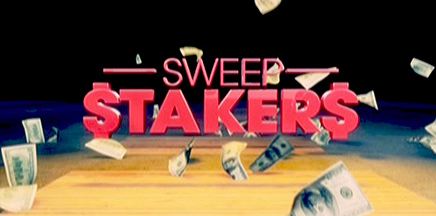 Did you watch it last night? I sure did!
Verdict:
LOVED IT!

 
 It's definitely a show that I'll be looking forward to watching again. As many of you know I do enjoy entering a sweepstakes here and there. I'm not up in the big leagues like these ladies, but I get mine in daily. Their wins are amazing too! Did you see Karen G.'s car? I wouldn't want to sell it either. I'm so glad she didn't have to! 
I really enjoyed each of their perspectives and of their families.. (Acting??- just saying..maybe one family in particular..) Are you thinking it was staged? What are your thoughts?  I'm sure the show was shot over a period of time- but for sweepers in those leagues the wins really do roll in everyday!  For people that don't enter sweepstakes, it's hard to believe that packages (and I'm talking multiples packages people!) come in daily. Ask my neighbors! Hahaha LOL No- it comes and goes for me. But I tell you what- it's an awesome hobby if you keep at it.
It's like I tell everyone that gets discouraged during a dry spell or waiting on a win- 

Persistence is key

.
If you are looking to get into sweepstakes head over to my day job www.SweepstakesMama.com 🙂
Question:
Are you a Sweeper? What are your thoughts on the show? What did you win in 2012? Have you gotten your Wish List for 2013?