Disclosure: This is part of a sponsored campaign with DiMe Media and Buena Vista Home Entertainment. However, all opinions are my very own.
Two little boys are the inspiration of my life. I never realized how much love one person could feel for their children, the kind of love that moves mountains. Those boys can be a handful sometimes but it's the journey that they are on with us that makes me so proud to be their mother and there's so much in store for them. And keep reading for your chance to enter to win One (1) McFarland USA Blu-ray & Digital HD Combo Pack valued at $24 .99!!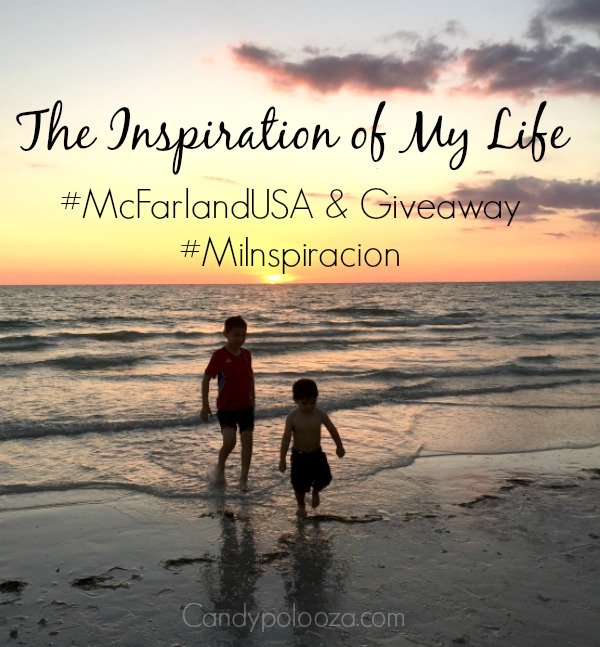 As part of this campaign I had the opportunity to watch McFarland USA, which if you didn't know is now IN STORES!! Pick up a copy of this movie! It will move you like no other. As you know we are of Mexican decent. I identified with this movie on so many levels. I have never picked but my paternal grandparents did and they migrated where the work was for some time. To see the hard work that the young men put into their home lives and the team brought such pride to me. I hope to instill the same ethic into my boys.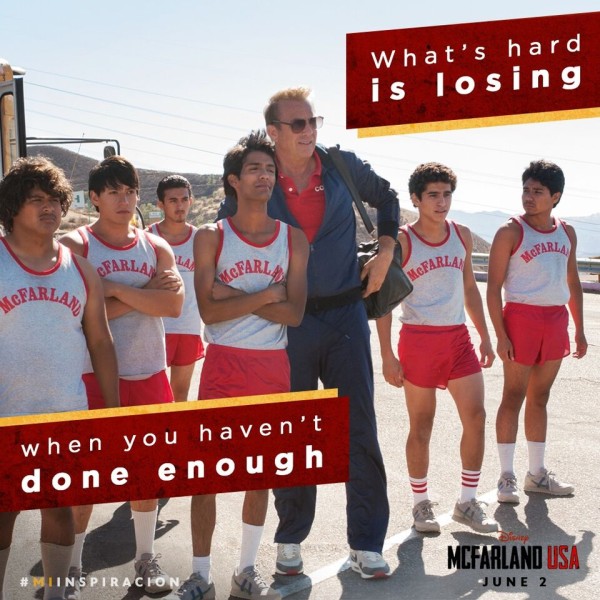 The ethic that the young men from McFarland, California is amazing and makes me so proud of my heritage. The message of the movie is one that can translate no matter what your background is. The image above states something so true! "What's hard is losing when you haven't done enough." We all have obstacles to overcome. One of the scenes from the movie gave me the inspiration for the images and mini video in my post. I won't spoil the moment in the movie for you, so you'll have to watch the movie.
Little E is in the video exploring the beach and testing his own boundaries. Seeing the ocean as a child, you think it never ends because the world seems so large. I remember thinking that during our many beach vacations. I want our boys to always wonder, dream, push themselves, and make things happen as they grow into adulthood. Eventually our little birds will fly the nest and we will be their biggest cheerleaders into the world.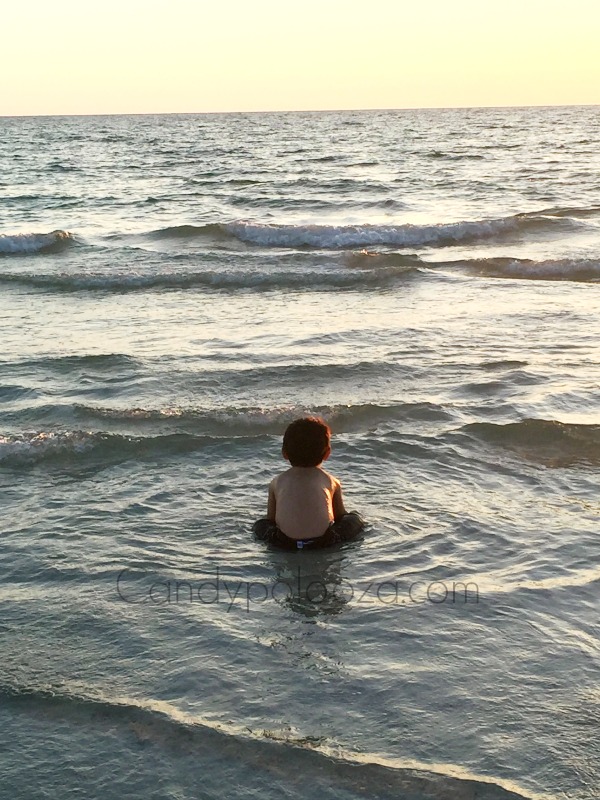 McFarland USA will be one movie that will stand the test of time at least in our family. I'll show it to Little E when he gets older in hopes to continue the inspiration that this film gave me and Big A.
McFarland USA is based on the amazing true story of a 1987 cross country team of predominantly Mexican-American McFarland High School, in McFarland, California. The film stars Kevin Costner as Jim White, a newly transferred coach, with an awesome cast of young Hispanic actors that really shine.
Now for the Giveaway! One lucky winner will win One (1) McFarland USA Blu-ray & Digital HD Combo Pack valued at $24 .99
Rules:
One (1) McFarland USA Blu-ray & Digital HD Combo Pack valued at $24 .99. No purchase necessary. Void where prohibited. Giveaway ends June 8th on Candypo.com. Sole Sponsor: Candypo.com. The prize was provided to me by Buena Vista Home Entertainment and I have been paid to blog and promote the film. Buena Vista Home Entertainment is not a sponsor, administrator, or involved in any other way with this giveaway. All opinions expressed in the post are my own. I am disclosing this in accordance with the Federal Trade Commission's 16 CFR, Part 255 'Guides Concerning the Use of Endorsements and Testimonials in Advertising.