It's been three years since we saw how our pets really lived in The Secret Life of Pets in 2016. Now the pets are back and with another awesome adventure, we are sure to enjoy! I'm very excited to be partnering with Universal to give away a family 4-pack of reserved seats to the pre-screening happening in Houston, Texas on Wednesday, June 5th at 7pm. If you can make it to the screening, make sure to enter below. This is a quick giveaway so make sure to enter!
Terrier Max (Patton Oswalt) is coping with some major life changes. His owner (Ellie Kemper) is now married and has a toddler, Liam. Max is so worried about protecting the boy that he develops a nervous tic. On a family trip to a farm, Max and mutt Duke (Eric Stonestreet) encounter canine-intolerant cows, hostile foxes and a terrifying turkey, all of which only elevates Max's anxiety. Luckily, Max gets some guidance from veteran farm dog Rooster (Harrison Ford, making his animated-film debut), who pushes Max to ditch his neuroses, find his inner alpha, and give Liam a little more freedom.
Meanwhile, while her owner is away, plucky Pomeranian Gidget (Jenny Slate) tries to rescue Max's favorite toy from a cat-packed apartment with a little help from her feline friend, Chloe (Lake Bell), who has discovered the joys of catnip.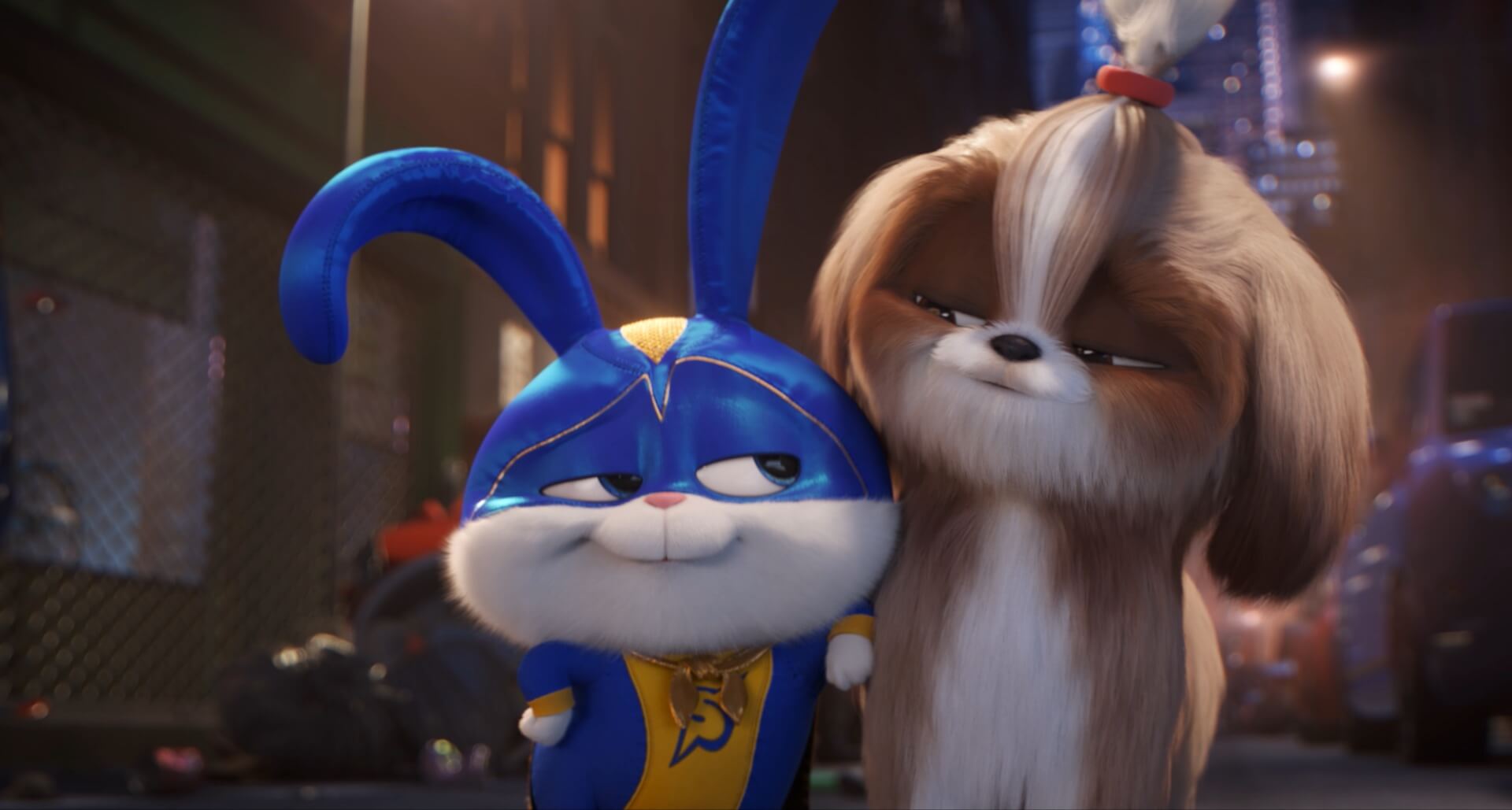 And crazy-but-cute bunny Snowball (Kevin Hart) gets delusions of grandeur that he's an actual superhero after his owner Molly starts dressing him in superhero pajamas. But when Daisy (Tiffany Haddish), a fearless Shih Tzu, shows up to ask for Snowball's help on a dangerous mission, he'll have to summon the courage to become the hero he's only been pretending to be.
Can Max, Snowball, Gidget and the rest of the gang find the inner courage to face their
biggest fears?
Synopsis
The Secret Life of Pets 2 will follow summer 2016's blockbuster about the lives our pets lead after we leave for work or school each day. Illumination founder and CEO Chris Meledandri and his longtime collaborator Janet Healy will produce the sequel to the
comedy that had the best opening ever for an original film, animated or otherwise. The Secret Life of Pets 2 will see the return of writer Brian Lynch (Minions) and once again be directed by Chris Renaud (Despicable Me series, Dr. Seuss' The Lorax).
www.thesecretlifeofpets.com
See the final trailer now
Now for the giveaway
Thanks again to Universal pictures for this great giveaway! One person will win a family four pack of prescreening passes to see the film before it's open to the public. These passes are for the Houston, Texas prescreening so please make sure to enter if you are able to attend.
HOW TO ENTER THE GIVEAWAY
Leave a comment below telling me if you've seen the the trailers for The Secret Life of Pets 2 and which character you are excited to see in the 2nd film.
Share the giveaway from the Candypolooza Facebook page. Add the public link in the comments below for an additional entry.
Leave a comment on another blog post and come back here to tell me which post you commented on.
GIVEAWAY INFORMATION:
Giveaway starts: Friday, May 31st, 2019
Giveaway ends: Sunday, June 2nd at 1pm EST
Prize: One (1) winner will win: 4 pack of prescreening passes to attend the pre-screening in Houston, Texas on Wednesday, June 5th at 7pm.
How to Enter: You can enter the giveaway daily by following the How to Enter Giveaway rules.
Prize fulfillment: Winner's name will be provided to sponsor and will be used to confirm winner at prescreening event on Wednesday, June 5th in Houston.
*This giveaway is only to attend the pre-screening of The Secret Life of Pets 2.