Disclosure: This is part of a compensated campaign with Latina Mom Bloggers and Huggies.  However, all opinions expressed are my own.
One of the things I know a lot of right now is diapers! Actually for the past 22 months, to be completely honest. I always kind of hoped to be a cloth diaper mom, but the hubs quickly brought me back down to reality. "Candy," he says to me, "I know you and I love you, but there's no way you are going to wash all those diapers all the time. Just buy Huggies."  We did and never looked back! Somos familia de Huggies!
Cuales son unos beneficios de usar los pañales Huggies® Snug & Dry con NUEVO diseño SureFit y las Toallitas Natural Care® de Huggies® con NUEVAS capas Triple Clean:
*Los pañales ofrecen hasta 12 horas de protección contra filtraciones y las toallitas delicadas en la piel del bebé, suficientemente gruesas para limpiar desastres.
Todos ganamos con Huggies!!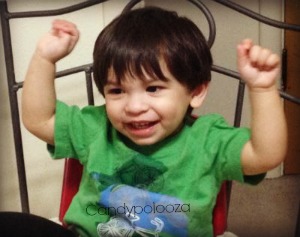 Mi Campeon! 
I'm a Huggies Latina Brand Ambassador
I'm super excited to share with you my brand ambassadorship with Huggies! For the next few months I will be writing posts as per my ambassador duties, to help you, my readers get more familiar with Huggies brand diapers and wipes.  In addition, we will get to follow the former Miss Universe, and newest Huggiest spokesperson, Zuleyka Rivera and her adorable son Sebastian. Each month I will share webisodes, where she'll offer real-life parenting tips and personal moments. The webisodes are available on Huggies Latino Facebook page, each month a new video will be posted.

Huggies recently launch this campaign with the help of Zuleyka Rivera in New York City, a few fellow Latina Mom Bloggers were also in attendance.  Follow along, get to know Zuleyka and Sebastian and get to know Huggies Snug & Dry Diapers with New SureFit Design and Huggies Natural Care Wipes with New Triple Clean Layers!  To learn more about Huggies check out the website. You can choose your language preference from there. After getting to know Huggies, tweet to them @Huggies and make sure to use the #HuggiesLatino hash tag.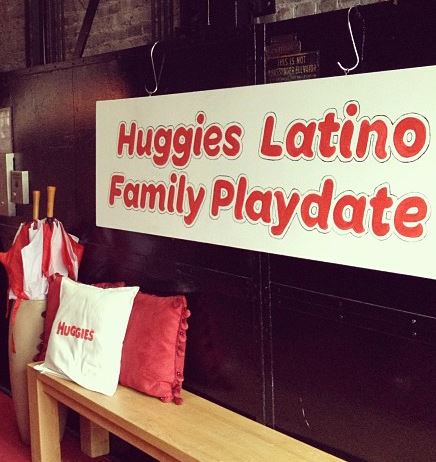 Enjoy the month 1 webisode with Zuleyka Rivera & Sebastian
Get to know Huggies newest spokesperson Zuleyka Rivera!
Zuleyka Rivera from Puerto Rico, a former Miss Universe 2006. After finishing her reign as Miss Universe, Rivera launched her telenovela acting career guest starring in Dame Chocolate, Alguien Te Mira and Aurora. Rivera gave birth to Sebastián José Barea Rivera on February 18, 2012. After a brief pregnancy hiatus, Rivera returned to acting in 2012, with a lead role in Rosario.  Early this year, Rivera announced she would play the antagonist lead in the upcoming telenovela Cosita linda, which started filming in May.