Wreck-It Ralph was one of the first Disney films the boys watched over and over again. Ezra, who loves to repeat himself would go on and on and then throw in, "I'm gonna wreck-it!" Last summer during the amazing D23 event, myself, the D23 bloggers and Disney fans got to see a sneak peek of Ralph Breaks the Internet and we got to see all the voices of the Disney princesses in the now seen scene that we just gasped and ahhed at live. Well friends it's getting closer to go-time and I've got updates on Disney Ralph Breaks the Internet movie news to share!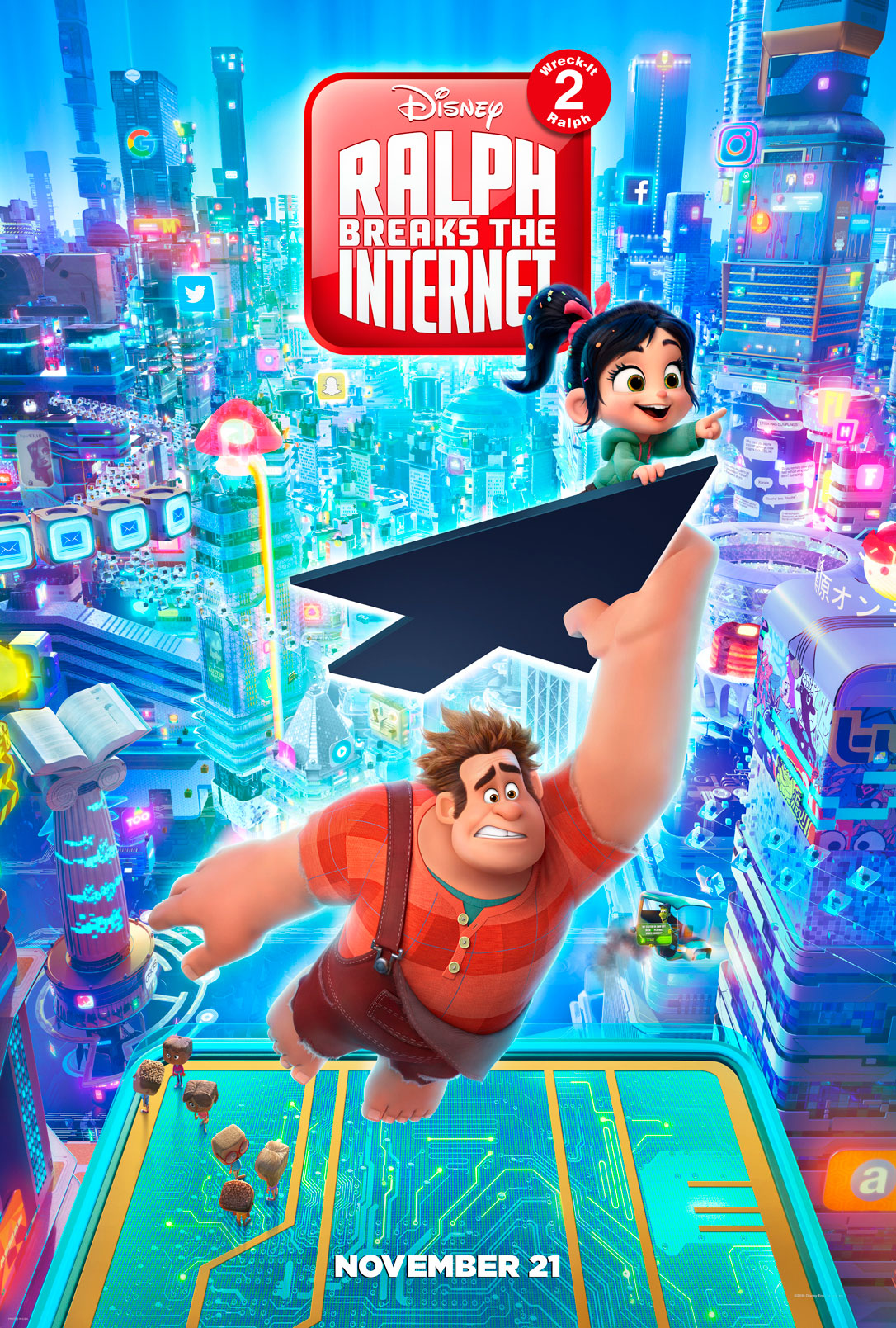 It just keeps getting better. Check out the new sneak peek of RALPH BREAKS THE INTERNET, which introduces Gal Gadot ("Wonder Woman") as the voice of Shank, the tough and talented driver in an intense online racing game called Slaughter Race, plus new footage of the Disney princesses and more!
Ralph and Vanellope encounter Shank when they venture into the internet in search of a replacement part for Vanellope's game, Sugar Rush. Shank's approach to racing—and life in general—opens Vanellope's eyes to the limitless possibilities of the internet and the excitement of a new world that feels like home to her.
WATCH THE LATEST TRAILER NOW!
Oh it's going to be an interesting ride on the information highway come this November! 
Make sure to follow Wreck-It Ralph all over social: Facebook, Twitter, Instagram 
RALPH BREAKS THE INTERNET: WRECK-IT RALPH 2 arrives in theatres everywhere on November 21st!