Want to make your wedding stand out above the rest? Of course you do. Everyone wants their wedding day to be unique and special. Staying on top of the latest wedding fashion trends can help you create the wedding look of your dreams and make it one to remember.
Enjoy a fun and fashionable wedding with this guide to current wedding style trends.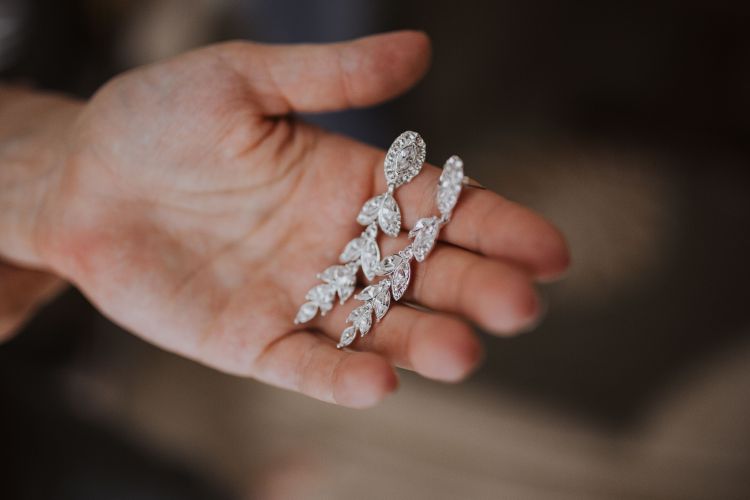 Image Credit: Kaboom Pics under Creative Commons
Add a pop of color
Once upon a time, the only color choice brides had to make was between white and ivory. Now, there's a lot more to choose from – with colored accents being a key bridal wear trend. From blush pinks to soft greys and even a hint of black – there's a lot you can do to enjoy something other than white. Who says you have to wear white to a wedding? Not with these gorgeous colorful wedding dresses around!
Choose a ring that's as unique as you
Engagement rings can be hard to tell apart, but if you get one designed that's especially for you – you'll have something unique and special to celebrate your love and commitment. With the right jewelry designer, you can create your dream ring and make sure you get exactly what you want. Design a matching set so that your wedding ring and engagement ring complement each other perfectly.
Beauty in simplicity
In recent years, wedding dresses have been focused on the detail – with lace and embellished accents proving popular for brides. This year though, dresses have been more understated, featuring minimal details that make them look classic and beautiful. Meghan Markle's wedding dress style has been a big influence on this trend, showing off the beauty in simplicity.
Magnificent manicures worth capturing
The right manicure can really set off your wedding look, allowing you to add some extra details to help reflect your personality on the day. Check out some nail art ideas on Pinterest to give you some inspiration – you'll be surprised at the variety of styles that are out there. Make sure your wedding nails are perfect – ready for their close up.
Make a statement with your footwear
While all eyes are usually on the wedding dress, there's no reason why they can't be on your feet too. Your wedding footwear will complete your outfit, so why not go bold with them? From choosing a bold color (your something blue, perhaps?) or going all out with detail and sparkles – this could be your chance to wear something spectacular that you wouldn't normally choose to wear. You can always save them for special occasions and relive memories of your wedding day long after its over.
Long and luxurious seating
Image Credit: Unsplash under Creative Commons
Round tables have always been the traditional choice for weddings, but banquet-style is becoming much more popular as brides opt for lavish looking wedding seating that keep guests together. With long tables, you've got the option of having beautiful table wreaths which look incredibly stylish and are actually quite affordable. Make a statement with your table settings and enjoy the elegance of long seating arrangements for your wedding.
Copper/Rose gold detailing
It's been one of the stand-out color trends of the last five years, but the copper/rose gold wedding trend isn't going anywhere. A beautiful way to accessorize your wedding, you can add some truly stunning details to your special day. From your own jewelry and accessories to your centerpieces – there's a lot you can do with this stylish shade to add a fashionable touch to your day.
Moody and muted florals
Forget the pastels in your wedding bouquet, muted and moody styles are the style du jour for bridal flowers. You can opt for dark wedding bouquets or toned down pinks and purples to give your bouquet a chic vibe that will look great in photos. Mix in with plenty of greenery for a bouquet that will take your breath away!
Edible ruffles
Your ruffles don't just have to be confined to your wedding outfit, they can be a great style for your cake too. Ruffle wedding cakes are simple but beautiful, with plenty of great options for colors and details that will make your wedding cake a stand-out element of your day, consider a ruffle cake to help you add a fashionable touch.
Your wedding is the perfect opportunity to show off your unique style and taste. Keep a mood board of the trends that inspire you to help you pull together your dream wedding look that will be full of fashion, fun and impeccable style.