Disclosure: I am a Smooth Fitness blogger. I received product for review, however all opinions are my own.
 I've been enjoying my Smooth Fitness  Velocity Series V350 Indoor cycling bike so much! The exercise I am getting in-house is wonderful. When I'm not just riding along to my shuffle, I love to look up spinning classes online. I love going to spinning classes in a gym setting but for some reason there aren't any at the gym I'm a member of. Weird right? Anyhoo that's why I love having my own bike at home!
Pic from YouTube
There are hundreds of thousands of videos online that show tutorials and actual classes. I could honestly spend hours watching YouTube sometimes. I've tried quite a few classes and boy you can really get your sweat on. I did a certain 20 minute class one time and I could barely catch my breath.
Using my Smooth Fitness  Velocity Series V350 Indoor cycling bike is awesome. I never realized the benefit of having a piece of exercise equipment at home. There are times when I don't have a chance to get to the gym and I see the bike and say to myself, "Get on and get this done!" so I do and I feel so much better after I'm done with the workout.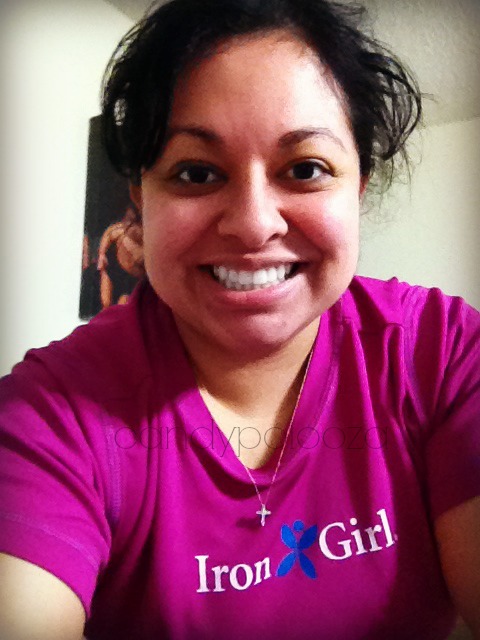 Sorry I look busted, but that's what I look like when I'm riding.
And the best part is that I'm at home and I can look as crazy as I want because no one is watching. Those are the workouts that it doesn't matter how bad my legs burn, I keep on going. I'm so happy to have this bike!!
The ride continues!