Disclosure: This is a sponsored post, however all opinions are my own.
We love going to the movies. Before we had our boys, it was a weekly affair for us to head to the local theater and watch a flick or two.  Now that we have kids, it's a little harder to get out and watch movies so we are selective about what we get out to watch. We are super excited to head out on May 23rd to watch Blended. I absolutely LOVE Drew Barrymore and Adam Sandler. Together they are too funny! Check out the trailer!

Are you excited about the movie Blended yet?! Want to win some cool movie swag? Here's your chance to win some cool movie swag in the BLENDED "Family Adventure Pack" Sweepstakes!
Here's what one lucky reader will win:

One Grand Prize will receive:
1 – BLENDED One Sheet
1 – BLENDED Men's Tank Top T-shirt
1 – BLENDED Woman's Tank Top T-shirt
1 – BLENDED Fanny Pack
1 – BLENDED Safari Hat
1 (Admit Two) – BLENDED Hollywood Movie Money*
*Hollywood Movie Money is a free admission voucher to see a predetermined film (BLENDED) redeemable nationwide starting 05/23/14 and valid for a limited time for use in any theater excluding AMC Theaters.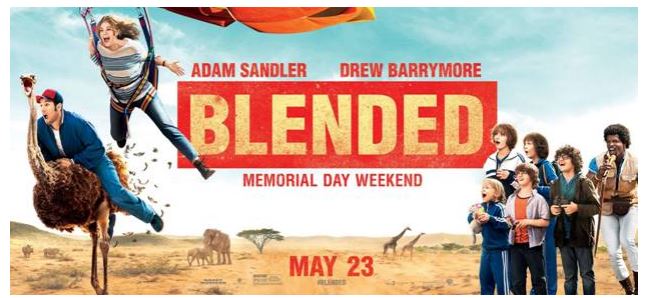 Director: Frank Coraci
Screenplay By: Ivan Menchell and Clare Sera
Producers: Mike Karz, Adam Sandler and Jack Giarraputo
Executive Producers: Barry Bernardi, Josie Rosen, Tim Herlihy, Allen Covert and Steven Koren
Cast: Adam Sandler, Drew Barrymore, Joel McHale, Wendi McLendon-Covey, Kevin Nealon, Jessica Lowe, Terry Crews, Shaquille O'Neal, Bella Thorne, Emma Fuhrmann, Alyvia Alyn Lynd, Kyle Red Silverstein, Braxton Beckham
"Blended" marks the third comedy collaboration between stars Adam Sandler and Drew Barrymore, following their successful onscreen pairings in the hit romantic comedies "50 First Dates" and "The Wedding Singer."
After a disastrous blind date, single parents Lauren (Barrymore) and Jim (Sandler) agree on only one thing: they never want to see each other again. But when they each sign up separately for a fabulous family vacation with their kids, they are all stuck sharing a suite at a luxurious African safari resort for a week.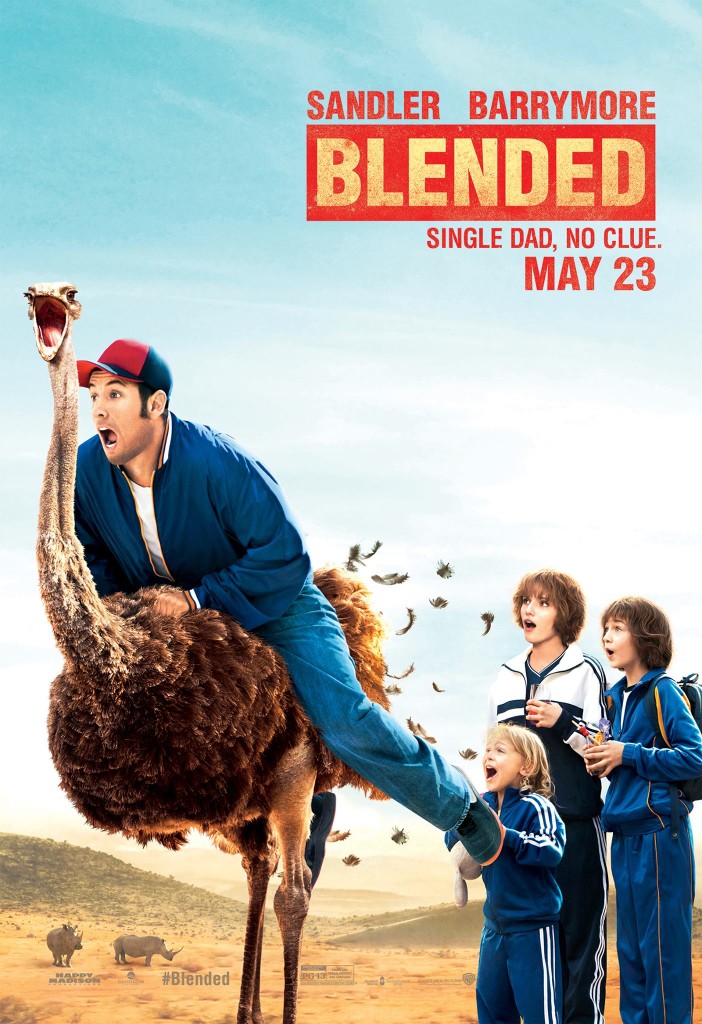 Here's how to enter and win in the BLENDED "Family Adventure Pack" Sweepstakes. Answer the question below by leaving a comment in the comment section. I'll announce winner on Friday, May 23rd!
Enter the Rafflecopter below to enter to win the
BLENDED Family Adventure Pack Sweepstakes! 
GOOD LUCK EVERYONE!
Candy