Disclosure: I am a member of the Collective Bias®  Social Fabric® Community. This shop has been compensated as part of a social shopper amplification for Collective Bias and its advertiser.
 Summer is pretty much here in west Texas! It's hot and we are looking for quick and easy party food recipes to make life easier and so we can entertain outside! We love having dinner outside too! The boys will eat quickly and then head out to kick the soccer ball around and play one on one. The hubs and I get a chance to have a mini-date and enjoy our dinner. We recently enjoy a delicious quick and easy Mac and Mole! Such an easy and delicious pair. Mommy hit a #GolazoKraft with this dish! You can find the recipe below!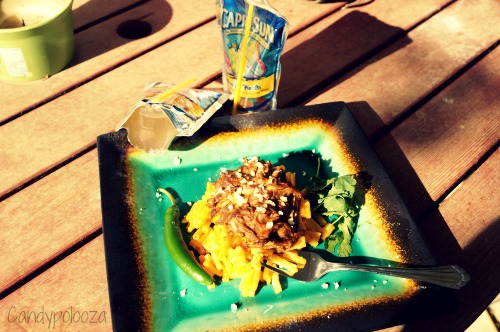 One of the meals we love to enjoy that is quick and easy is Kraft Macaroni and Cheese. Quick, easy and delicious! You can't deny the simplicity of Kraft Macaroni and Cheese. And the best part is that everyone enjoys it! There's just something beautiful about a rolling boil in preparation for mac and cheese. Maybe it's just me. Head on over to Walmart and pick up your Kraft Macaroni and Cheese to make your Summer easy!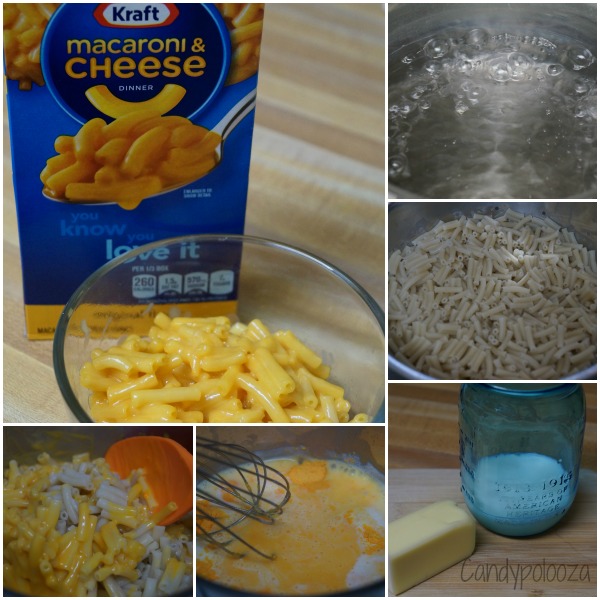 You know the drill! Boil the noodles, drain, blend 1/4 cup of milk and 4 tablespoons of butter. I like to whisk together and then gently fold in the cooked noodle. Creamy and delicious! I mean look at my little man he can barely keep it on the spoon! He loves it so much!
While the boys are  pretty picky I was able to make a special meal for myself and the hubs to enjoy.  One of my favorite meals as a  child is Chicken Mole. I wanted to make a special meal, yet have something the boys can eat too. Mac and Mole was an amazing blend! And definitely a meal we will enjoy more often in the future!
Here's the recipe
Quick and Easy Mac and Mole an Easy Pair #GolazoKraft #shop
Recipe type:
Lunch or Dinner
Cuisine:
Mexican American
A quick and easy Kraft Mac and Cheese and Mole meal. #GolazoKraft #CollectiveBias
Ingredients
2 cups of Shredded Chicken
1 Cup of Mole sauce
1 Cup of Chicken Stock
6 Saltine Crackers
1 Tablespoon of Peanut Butter
Kraft Macaroni & Cheese
Cotija cheese crumbles *optional
Instructions
Prepare your Kraft Macaroni & Cheese as normal.
Boil your chicken in water with a little salt.
Shred chicken.
In another pan add one cup of chicken stock & mole sauce.
Crumble 6 Saltine crackers into the sauce.
Add 1 tablespoon of peanut butter.
Whisk together until smooth and thick.
Simmer and add shredded chicken.
Serve over a cup of Kraft Macaroni and Cheese and garnish with crumbles of Cotija cheese.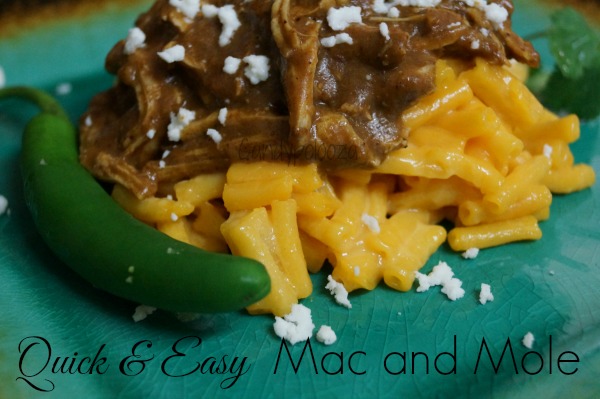 Don't forget to wash it down with a refreshing Capri Sun juice pouch! Did you know the Capri Sun pouches now have a clear bottom and is made with a new formula? YES!!  The boys LOVE to enjoy an ice cold Capri Sun. Their favorite flavor? Tropical Punch!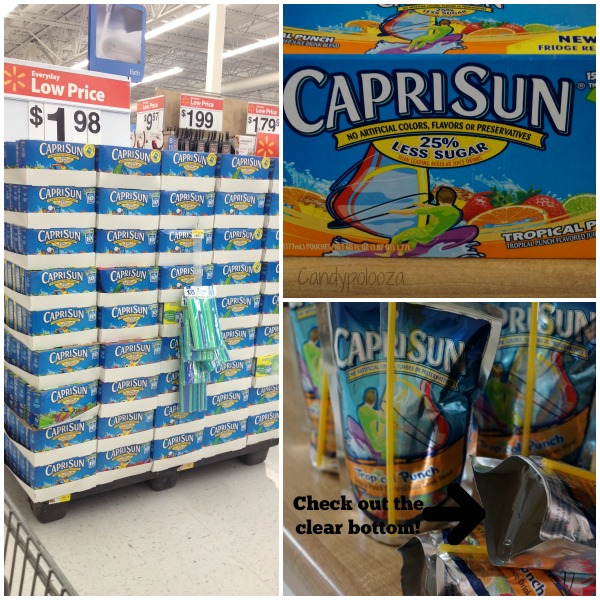 Are you ready to score une Golazo con Kraft? Get your ingredients together for a fun evening dinner outside with the kids. Let them enjoy Kraft Macaroni and Cheese and make the Quick and Easy Mac and Mole for you and your significant other! A recipe you can enjoy any and every day! Even while you are watching your favorite soccer game like we do! Thick and creamy it's a great meal in a bowl!
Question:
What's your favorite way to enjoy Kraft Macaroni & Cheese?
Candy