Disclosure: I was invited on a media trip aboard the Disney Cruise Line Disney Dream; however all opinions expressed are my very own.
I'm starting my series from our time aboard the Disney Cruise Line, Disney Dream a little backwards. I know it's odd but come along with me. If you've ever cruised with Disney this post might re-awaken the feelings you felt after you returned home and be warned you might be surfing the DisneyCruiseLine website browsing for your next Disney cruise experience. There's something that has to be said about coming home from a Disney cruise. Reintegration is rough ya'll! 😉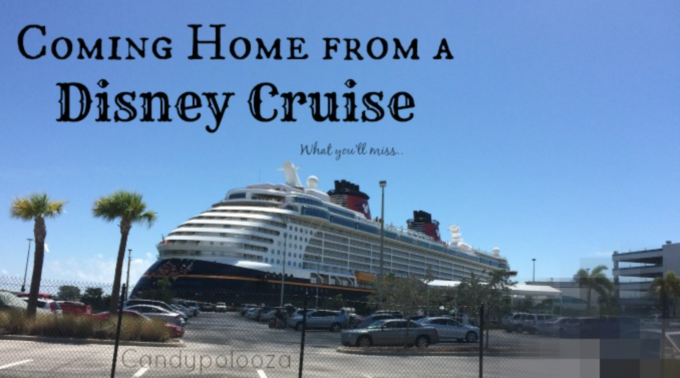 As you know this was our first experience on a cruise so I had no idea what was in store for us nor, how we would feel when we returned home. It's not "life-altering" per say, but it was unlike anything we'd ever experienced. When I say you'll feel all these Disney feels after you've come home from your Disney cruise, it is truly an understatement. Here's what you'll miss!
The Disney Crew
On the Disney Dream as well as the other Disney Cruise Line ships you aren't just a passenger, you are a guest. But in reality you feel like family! Yes. Family. We cannot say enough about the crew members that were a part of our experience on the Disney Dream. Our stateroom hostess Val was amazing. Our head server and assistant server Pong and Marko were absolutely incredible. My sister and her family were able to join us and as we chatted tonight she tells me, "I was talking to W and I asked him, I wonder what Pong and Marko are doing?" They learned our likes and dislikes and made our meal times and stay completely unforgettable. The customer service is top notch and unlike any I have ever experienced. I can't wait to share our interview with Cruise Activity Director Trent. You are going to be blown away! They truly think of everything!
The Disney Music
You hear all of your favorite Disney melodies throughout the ship. You won't even realize that you start humming or singing right along with the Disney songs. I actually caught myself singing some in the elevator and it became a game with the boys and I to guess what movie the song is from. A funny I have to share with you: After leaving the ship we stopped at a gas station for gas and a bathroom break. I actually stopped and listened to the song coming from the speakers only to realize it wasn't a Disney tune. It made me sad and miss the Disney Dream. That was the first "back to reality" moment I had. Bummer right?!  I quickly turned on the Disney kids station on Pandora and felt a little better.
Key to the World
Yes, that magic card that literally is your key to the world aboard the Disney cruise ship. I actually grabbed it tonight out of habit and then realized I didn't need it to turn on the lights in the house or get into the house! LOL Everyone in your stateroom will have their very own Key to the World card. The key to the world card will have special meaning to you as it truly unlocks so much for you on the ship. Just don't loose it like my niece did! But if you do, you can go down to Guest Services and get a replacement. Good to know! We were worried she wouldn't be able to do anything anymore.. Keep track of this card while onboard because it truly is the Key to the World!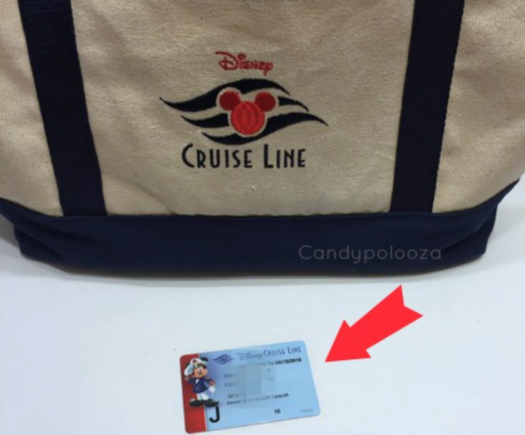 Disney Movies On-Demand
Ezra is pretty upset that he's not able to watch Mickey Mouse cartoons on-demand. While my heart truly skips a beat now that he is completely "Disney-fied." I'm concerned bc I can't find those cartoons! LOL But honestly that's the least of my worries. It was incredible to see the list of Disney movies on-demand. The list went on and on and I have to say I've got to up my Disney movie game with these boys. They haven't seen them all yet.. We are going to start with the classics this weekend! I'm very excited! If you happen to be in your stateroom, take advantage of the unlimited Disney programming at your fingertips.
These are just a few of the things you'll miss. It's only been a day since we left the Disney Dream cruise ship and I'm sure there will be more things that I notice just aren't the same off of the ship.
For now all I can say to Mickey and the gang, "See you real soon!" Because we will most definitely be back on a Disney cruise line ship soon! I actually caught myself looking the site earlier.. LOL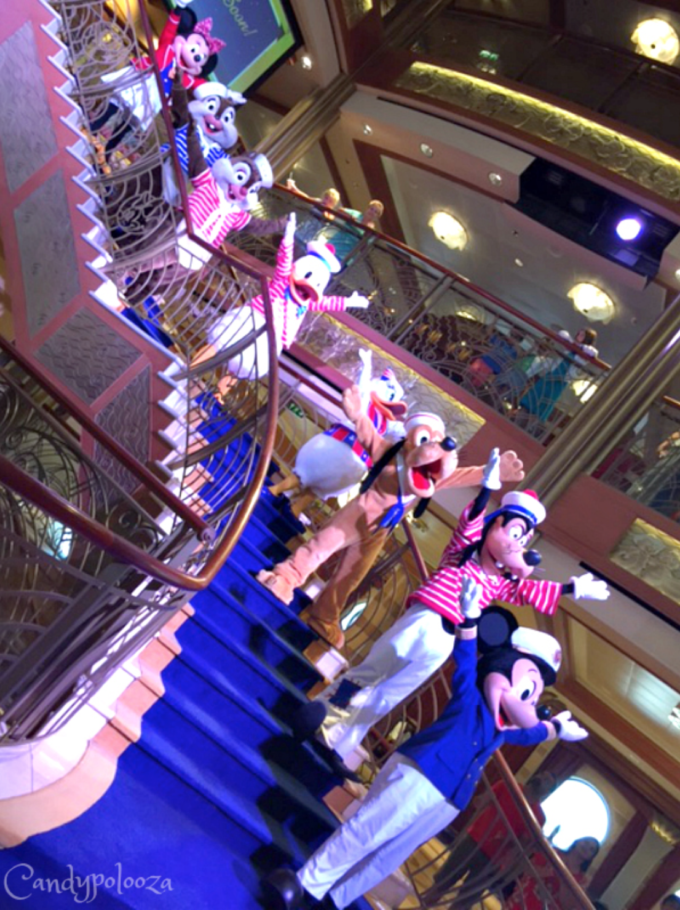 Keep an eye out for the rest of my posts that I'll be sharing from our time aboard the Disney Cruise Line ship Disney Dream. You'll find yourself on the Disney Cruise Line website browsing for your next vacation and I'm telling you right now you won't be disappointed!
Just in case you haven't gone to check where you could port out of for a Disney Cruise line vacation you can go HERE. 😉 You're welcome!
Don't think you can't enjoy a Disney cruise with littles. Read my friend Tessa's post about Traveling Disney Cruise Line with Pre-schoolers on MamaSmith's Blog! It can be done!
Looking to spend some quality time with your sons? Dads don't be shy, take your boys on a boys trip like my friend Juan of Words did with his son! They had a great adventure!
I'm sure you are already sold on sailing with Disney Cruise Line.. but in case you aren't.. my friend Jessica from YoungatHeartMommy has 10 Reasons!
Question:
Are you ready to read more about the Disney Dream?!! What questions do you have so far?
Cheers! 
Candy