Disclosure: This is a sponsored post. I received the product in return for review. All opinions expressed are my own.
Crunchies Nature's Ultimate Snack Food Review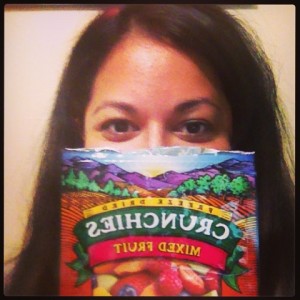 Remember this pic from a couple weeks ago?! Here's the full review you have been waiting for! 😉
It's been over a year that my husband and I have been to a movie.. The last movie we saw was in Tampa, before we headed to Texas. I don't remember what movie it was either.. but what I do remember is the snack we enjoyed during the movie. It was a freeze dried fruit product that I have been searching for in every grocery store I have shopped at since then.. I had since forgotten about the delicious freeze dried snacks until I was shopping at a grocery store here and came upon the fabulous little pouch from Crunchies!
As I sit here enjoying Crunchies freeze dried fruits I feel good. Eating these freeze dried little fruity pieces is amazing! My guilty pleasure is definitely the mixed fruit! I want it all! The mix is a great taste of all of the fruits: Raspberries, strawberries, blueberries, and pineapples. Completely delicious!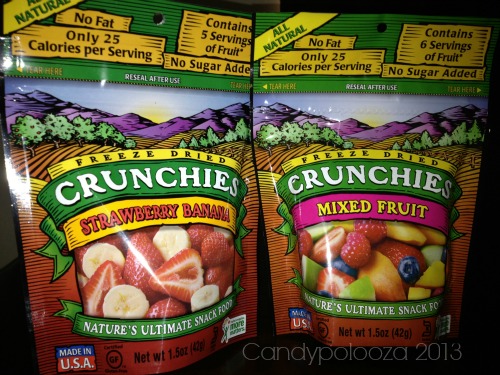 Check out the close up! Amazing little pieces of goodness! So there's not a picture of the Mixed Fruit, because it kind of got eaten..
 I was very excited when I saw that they freeze dry vegetables too!! Hello healthy snacking time! We are HUGE corn fans in our house! The Sweet Buttered Corn is AMAZING! But if you are looking for a smoky barbecue tasting snack, reach on over for the BBQ Roasted Vegetables! You can do a lot with the veggies too! It's an easy snack to eat right out of the bag but you can also put into some of your favorite dishes! Baked potato toppings anyone? Oh YES!