Disclosure: This is a sponsored post. I was invited by P&G to attend the #AccessPG conference. All opinions and statements expressed are my own.
My Trip to #AccessPG Part 3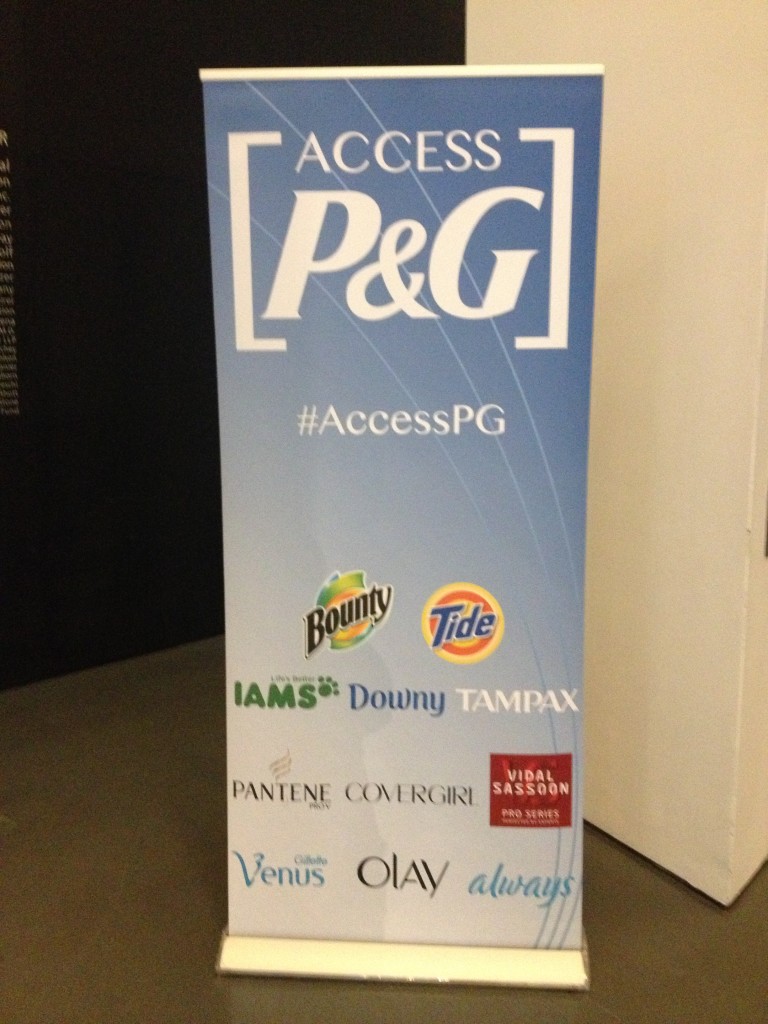 On to the amazing fun on My Trip to #AccessPG Part 3!
With my luggage somewhere in between Cincinnati and Memphis I was left wearing what I had been wearing all day long. Jeans and a t-shirt. Perfect attire, for an evening cocktail party thanks to Tide & Downy that Vanessa Lachey was going to be hosting, right? I almost talked myself out of walking over to the Contemporary Arts Center. Here I was this country mouse, in Cincinnati, brought up by Procter & Gamble, I could not and would not miss out on the opening event- I don't care if I had been wearing the same clothes since 3:30 am that morning..  Off I went ladies and gentlemen..
I went down to the lobby of the 21c Museum and Hotel and spoke to the young man behind the counter.  I went up the elevator with Jason the event photographer. Great guy! Super nice and was gracious enough to introduce me to the wonderful Molly, one of the event coordinators. I apologized for my drab appearance. Everyone looked fabulous! Luckily these ladies are all frequent travelers so they were totally cool that I had an excuse for looking so drab. The event was pretty much over, (I arrived about 8:45, it was to end at 9pm) but I didn't miss out on meeting this special lady!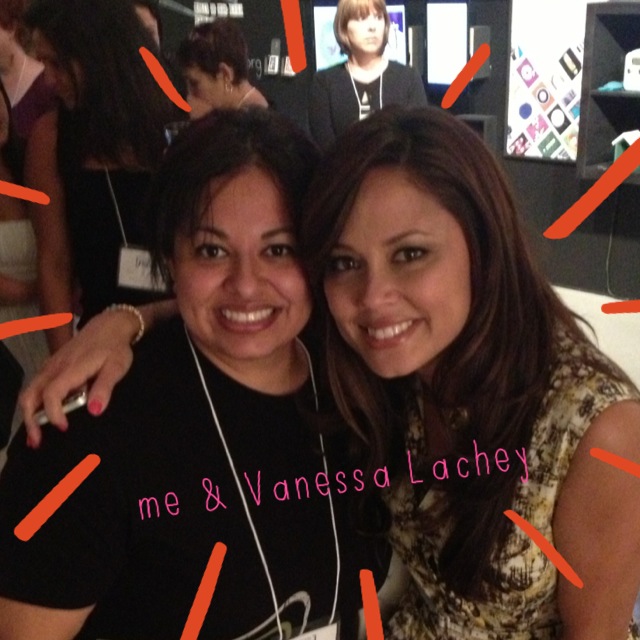 me looking a hot mess and Vanessa looking gorgeous! 
OMG Vanessa was such a sweetheart!  I've never really (ok, maybe I have) met a celebrity or two but never really got to chat with them. She showed me pictures of her adorable son Camden from her phone..and I totally saw some pics of Nick!! (Insert swoon) and shared personal stories. A total doll! I've always been a fan, but no one messes with my Vanessa Lachey now..
I'm so glad I made myself go to the party and I'm super glad I packed some make-up in  my backpack. I looked a little refreshed with a fresh face of make-up atleast.
*Note to my ladies- If you are travelling pack a dress and some basic make-up in your purse or carry on in case your luggage gets re-directed. 
Question:
What famous celebrity have you met before? 
Tomorrow's post will have all of the fun held on Friday! Visit to the P&G headquarters, meeting Pawl Griffin, Chef Stephanie Izard, Yoga with Tampax and some awesome ladies I had the privileged to meet!