Disney The Lion King is now in theaters. The highly anticipated remake of 1994 animated classic comes to life under the direction of one of my favorites- Jon Favreau and while it has some misses, it's a great film to check out this summer. If you joined myself and my co-host Taty of CoolMomsCoolTips during our Facebook LIVE, we shared some of our thoughts on the newly released film. You can read Taty's review on her site and she's also written it en español.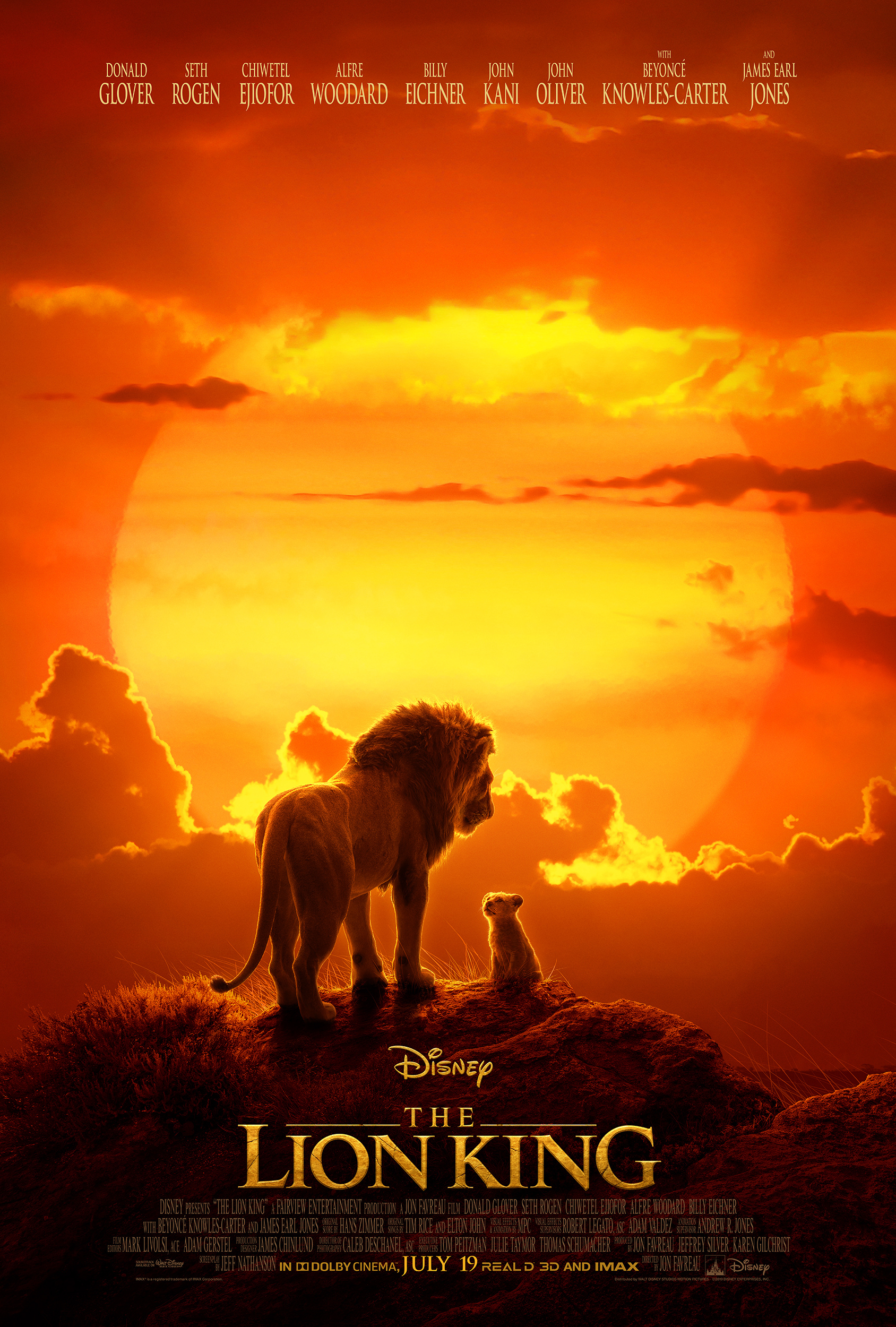 We kept it positive on the Facebook LIVE and I'm sharing the not so positives on the film here in my review. With each film, there's always good and bad in most cases. When a film is redone like this one, there are lots of critics who want to see the same animated film. I'm not one of those people. As I noted, I came in with a total open mind and I will add that I haven't seen the animated film in a few years. It's not one that is constantly watched, so I had forgotten about some parts of it.
THE MAKING OF DISNEY THE LION KING
Per Wiki, the development of the film began mid-2017. The production of the film while it's not live-action, utilized photorealistic computer-generated animation. When you see it on the screen you will truly be amazed. It's like you are watching a live-action film. Favreau was inspired by a BBC wildlife documentary. I can only imagine how it would look using virtual reality technology. VR/AR technologies were used in the making of the film. I'm telling you, they carefully developed this film to be absolutely stunning. You'll agree on that.
WHAT I LIKED
The entire film was absolutely amazing, visually it was so beautiful. The attention to the intricacies of the leaves, flowers down to the grass, dirt and water are so life-like you really wish you can stop the film just so you can admire the work. I'll probably be doing that once it goes to DVD! So so beautiful.
The characters were so fun to watch. You forget that animals can't really speak! The scenes with Timon and Pumbaa had so much going on I didn't know where to look- in a good way. I'm really excited about the DVD release to learn more about the making of the film, I hope they include extras on it.
MY ISSUES WITH THE LION KING
The Lion King was not one of my favorite animated films, but I did enjoy it and I was very excited to see it as "live-action." I went in with no preconceived judgment. I don't know if your theater was like this- but ours did not turn on the volume loud enough. I feel like had the volume been louder, it would have given the moviegoers a better experience. This is a theater issue.
The music. Note that some of the songs from the original film were not used, it's how they sounded. While I'm to a full-on member of the "Bee Hive," I am a Beyonce fan. This being said, the singing really fell flat in my opinion. I've seen online that people are saying LK is just another Beyonce album, however, Queen Bee only performed two songs in the film. Specifically speaking only on her duet with Donald Glover in "Can You Feel The Love Tonight," it just didn't work. Glover doesn't have the range that Bey does and it didn't work. I didn't have any issues with the casting, it was the lack of harmony.
OKAY FOR KIDS?
Yes, my kids are ages 7 and 12. While Ezra did squirm some in his seat after a while, he was able to keep it together. All of the action scenes kept him engaged but when it came to scenes with more dialogue he wasn't as into it. Would I take a child that is younger than 7, probably not? If you recall from the animated film the scenes with the hyenas were a bit scary. When seeing the hyenas on the big screen trying to attack young Simba during the elephant burial grounds, Ezra actually turned to me and said, "this is scary momma." So beware. The action scenes that include Scar are mainly the ones to watch for scary and dark my friends.
Final Thoughts
Would I recommend you see Disney The Lion King? If you are looking to do a cool activity on a hot day- YES. If you are going to feel the nostalgia from the original film, wait til it comes to DVD. There are some little classic Disney easter eggs, but they are in the script not visual- that part was really great. Let me know if you catch any of those moments in the comments below.
Question:
Are you looking forward to watching Disney The Lion King in theaters this summer?
Cheers!
Candy