Yours truly is a Comfort Connoisseur for Berkshire Blanket. As a Comfort Connoisseur, I am provided the products for my personal review. All comments and statements expressed are solely my own.
Do You Have The Softest Blanket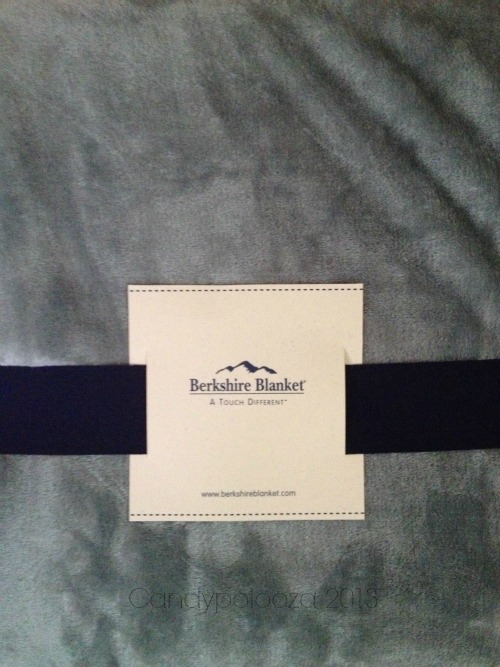 I'm going to have to shoot you down and say, "No, you don't.. I DO!"
How can I possibly say that right? If you have ever gotten to touch and snuggle with a Berkshire Blanket you are missing out on something fierce! The softness is something I can't even explain, I should just carry my Mink Blanket with Satin Binding blanket around like Linus so everyone can feel. If I had to use one word to describe it- it would be:
BLISS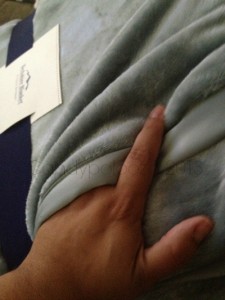 If only you could feel how soft and plush it truly is.. 
The feeling, I feel when I wake up snuggled in my blanket, or even when I go and lay on it in the middle of the day. My little break during quiet time.   As a matter of fact, I keep washing it so that it's always on my bed!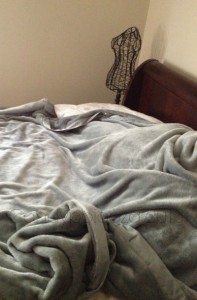 I don't make my bed everyday, it's too comfy to stay away from during the day.. 
Are you wondering if it's dry clean only? It's NOT! Wash it alone and then hang to dry. I actually got a little brave and put in the dryer; used the tumble only option. -It worked for me.. Try that at your own risk, though.
This is my second Berkshire Blanket, remember this post?  Has anyone started Christmas shopping? I know who wants to think of that already right? I always plan to, but end up falling short. Berkshire Blanket will be heavy on my Christmas list this year for my family members.  Don't tell my family, but my goal is to buy everyone their own Berkshire Blanket.
Want to learn more about Berkshire Blanket? Connect with them on Facebook,  Twitter and Pinterest!