Keeping a tidy home is easy with automation right? I'm done washing dishes by hand friends. Growing up that's what we did, my sisters and I would moan and groan while handwashing our dishes every night after dinner. Life is good nowadays, so many amazing products to make our lives easier. Are you in the market for a dishwasher? Head to Best Buy! You'll be ecstatic doing the dishes with the Bosch 800 Series Dishwasher Crystal Dry. Err actually the Bosch will be doing the dishes. Thanks to Best Buy for sponsoring this informative post, all opinions are my own.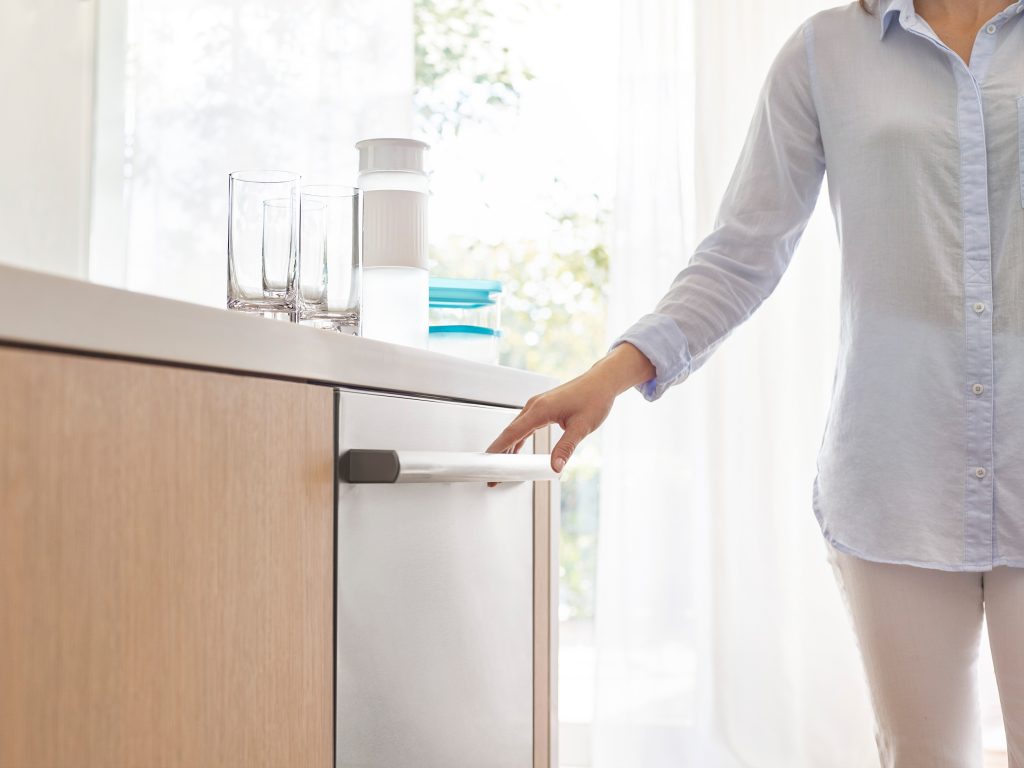 All signs point to the Bosch 800 Series Dishwasher Crystal Dry for an amazing dishwashing experience. I mean let's talk about the fantastic things it has to offer:
24" width – There's room for up to 16 place settings. Plus, choose from 6 wash cycles including five-level wash, 5 options like Extra Dry, and a concealed heating element.
Flexible 3rd rack – Accommodate the odd one out. Adding the 3rd rack with its adjustable tines can create the right fit for deep, tall, or uniquely-shaped items.
EasyGlide™ rack – Load and unload smoothly. It's easy to adjust and move the racks, even while they're full of dishes.
RackMatic® – Fit it all, every time. With 3 different height levels and up to 9 possible rack positions, you can customize each load for your needs. The flip tines make loading wide bowls easy and ball bearing wheels provide a smooth glide.
24/7 Aquastop® – Protect your floors. This 4-part leak prevention system uses sensors to detect and stop leaks, and can even turn on by itself.
42-dBA noise level rating – Wash dishes in peace. Bosch dishwashers are so quiet, you have to check the exterior Infolight® to know they're on. It has 18 unique sound-reducing technologies such as multiple insulation layers, grindless food filtration, and a sound absorbing base.
Touch Control – Program a cycle quickly. The integrated controls make it easy with simple touch technology.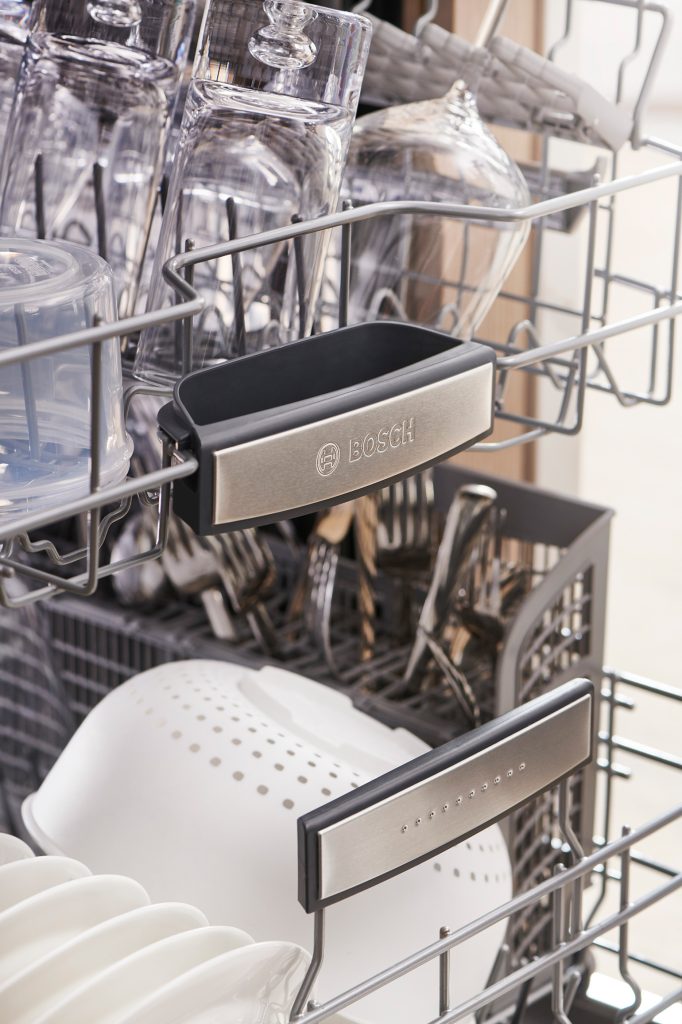 CrystalDry™ (only available in 800 Series) – The ultimate clean. The ultimate dry, including plastics. The new Bosch 800 Series dishwasher delivers a sparkling clean and dry with advanced PrecisionWash technology and patented CrystalDry technology.
With PrecisionWash, intelligent sensors continually scan and check the progress of dishes throughout the cycle, and powerful spray arms target every item of every load, for the ultimate clean.
Patented CrystalDry technology transforms moisture into heat up to 176F for the ultimate dry, even for plastics.
Large interior provides the loading flexibility to easily accommodate 16 place settings, and Bosch's largest 3rd rack- the MyWay rack provides additional loading space for cereal bowls and large utensils.
Every Bosch dishwasher is ENERGY STAR qualified and meets or exceeds federal guidelines, for year-round energy savings.
Sanitize Option reduces 99.9% of bacteria with a patented CrystalDry™ technology which delivers 60% better drying results.*
*Based on aggregate average drying performance of Bosch Dishwashers with CrystalDry on combined household load including plastics, glass, steel, and porcelain as compared to Bosch Dishwashers with PureDry. Drying performance may vary by dish type.
Not only is it amazing with all it's cleaning amazingness, it's a sexy looking unit. Beauty and the abilty to help with your time management.
Question:
Cheers,
Candy