A meal is not complete if there aren't potatoes on the table, am I right or am I right? Have you decided on your holiday sides yet? I'm still not sure but I have a big bag of potatoes so that I'll have enough to make maybe two potato dishes. I have a picky group what can I say. Either way, I'm sharing easy and delicious potato recipes for your holiday table!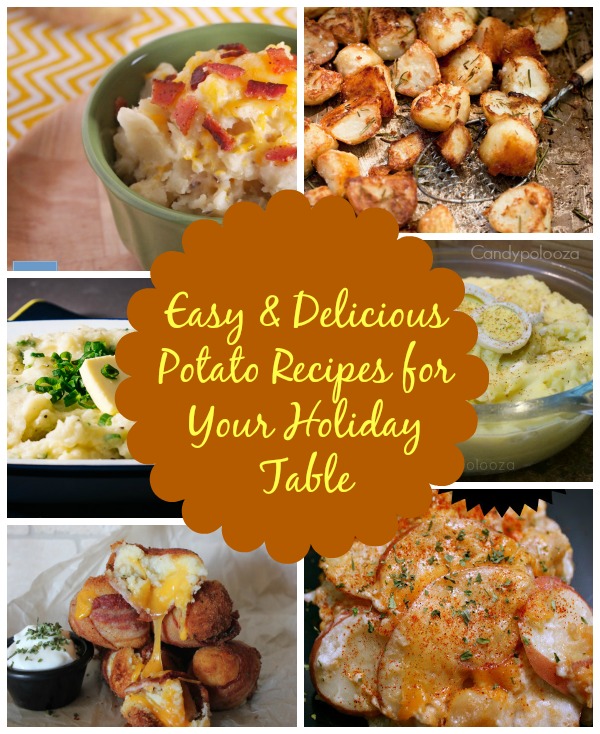 Potatoes truly make a mail amazing. These recipes are going to just blow your mind too! Let's start with the CrockPot Mashed Potatoes from my bestie Kelley from TheGrantLife!
Wanna throw your family for a loop? Let's go with the best crunchy roasted potatoes!! This recipe by CupofJo.com is pretty awesome!
 These might look like an appetizer, but who are we kidding!? We'd enjoy them with a meal! SavoryStyle has it all kinds of right with this amazing recipe for Mashed Potato Bacon Bombs.
Miso soup is one of my favorite soups thanks to my friend Minako. I had never tried miso soup before and I'm so glad I did! This recipe for Miso Butter Mashed Potatoes by IamaFoodBlog.com is one I can't wait to try! I can only imagine it's full of flavor and delicious.
How can I not include a delicious scalloped potato dish right? Thanks to FamilyFreshMeals.com I'm including their Slow Cooker Scalloped Potatoes. Who knew scalloped potatoes could be made in the slow cooker?! Easy peasy!
And last but certainly not least is My Favorite Potato Salad recipe! You didn't think I'd leave out one of my recipes did you? 😉 and yes, if you are wondering we surely do enjoy this very potato salad for Thanksgiving. My mom makes hers a little different it's not as yellow. I might add a little more mustard. The key ingredient is using Kraft Mayonnaise. It doesn't taste as good with others.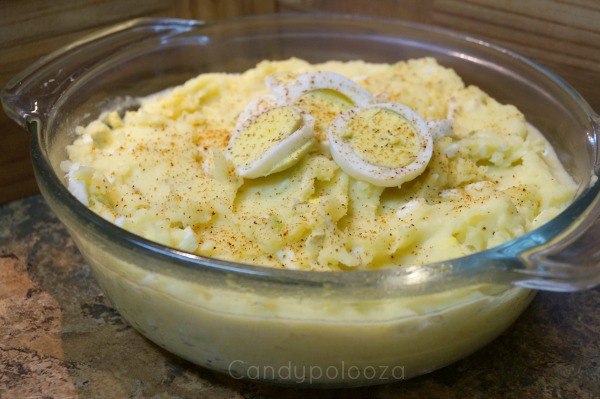 I definitely gave you a good amount of choices right? Check back tomorrow for pies! 
Question:
Which way will you make your potatoes this holiday season?
Cheers! 
Candy