I've actually had these pictures for over a year now. I've wanted to share my favorite potato salad  recipe for a very long time. I think now is the perfect time to share it. This is one of my favorite sides for parties and barbecues and I think it'll be your favorite from now on too!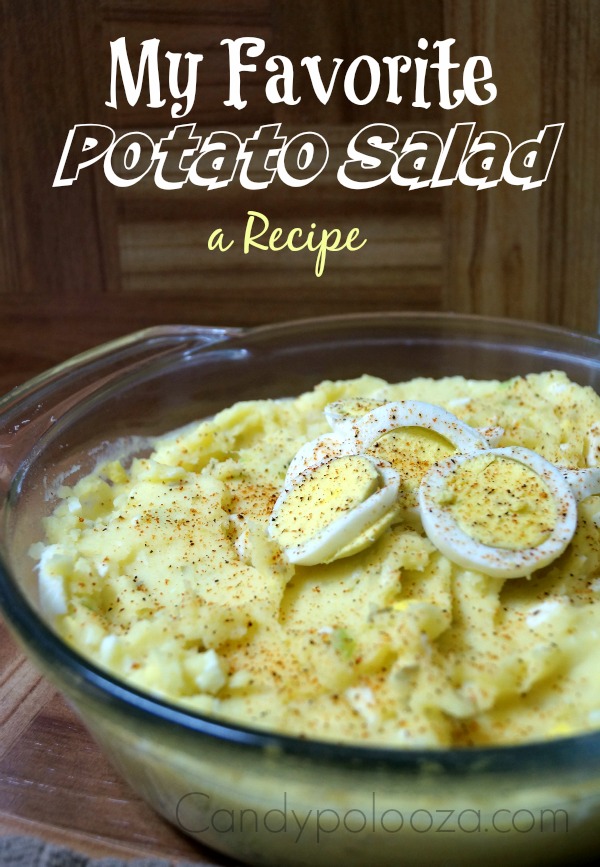 We have made our potato salad for several parties when we lived back home. My family loves it and the hubs and I love to make it for them. He claims we will have a catering company when he retires and we return home.. We shall see.
We don't use a specific type of potato, you can make it with reds, yukon gold or the brown found in the grocery store. This batch was made with just brown potatoes.

My Favorite Potato Salad: a Recipe
Prep time:
Cook time:
Total time:
Easy and delicious potato salad recipe
Ingredients
6 potatoes
½ cup Kraft Mayo
2 tablespoons of Tony Chachere's creole spice (leave some for topping)
1 tablespoons Sweet Relish
1 tablespoons of mustard
1 stalks of celery finely chopped
4 boiled eggs (leave 1 for topping)
Instructions
Boil water add salt, pepper & Tony Chachere's spice mix.
Peel and cut potatoes in half and put in boiling water. *If you put potatoes in after water starts to boil it will cook faster.
I throw the eggs in the same water to cut down on pans. 😉
Once you can put a fork thru the potatoes pull them out and drain the water.
In a deep bowl add your potatoes, with all the ingredients minus the eggs.
You'll need to take the eggs out of the shells and chop up into small pieces. I use an egg slicer.
Mix in the eggs.
If with the ½ cup of Kraft mayo it's not smooth and creamy feel free to add more.
Top with sliced egg and sprinkle with the left over Tony Chachere spice mix.
It really is an easy recipe. The secret recipe to the delicious taste is boiling the potatoes in
Tony Chachere's
seasoned water! Don't share that with anyone ok!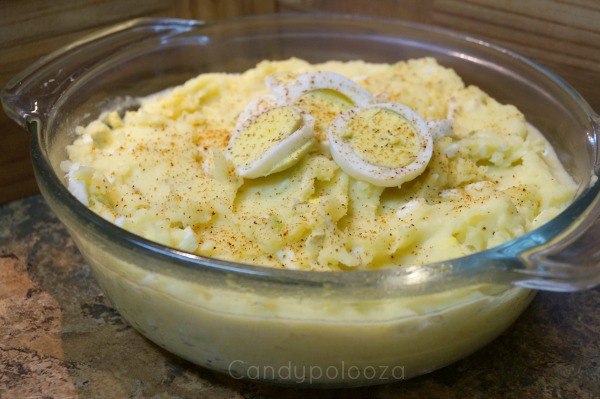 I hope you have a chance to make this soon! Let me know how you like it! 
Cheers! 
Candy