The 90th Academy Award nominations were announced and I'm so excited for all the nominated films and actors!  I LOVE the movies, but lately we haven't been able to get to the theater. The pcs really hijacked our movie time. I'm so happy that I can prep for Oscar night with DVD Netflix! And you know what?! So can you! Many thanks to DVD Netflix for sponsoring the fantastic giveaway below! Keep reading and good luck below!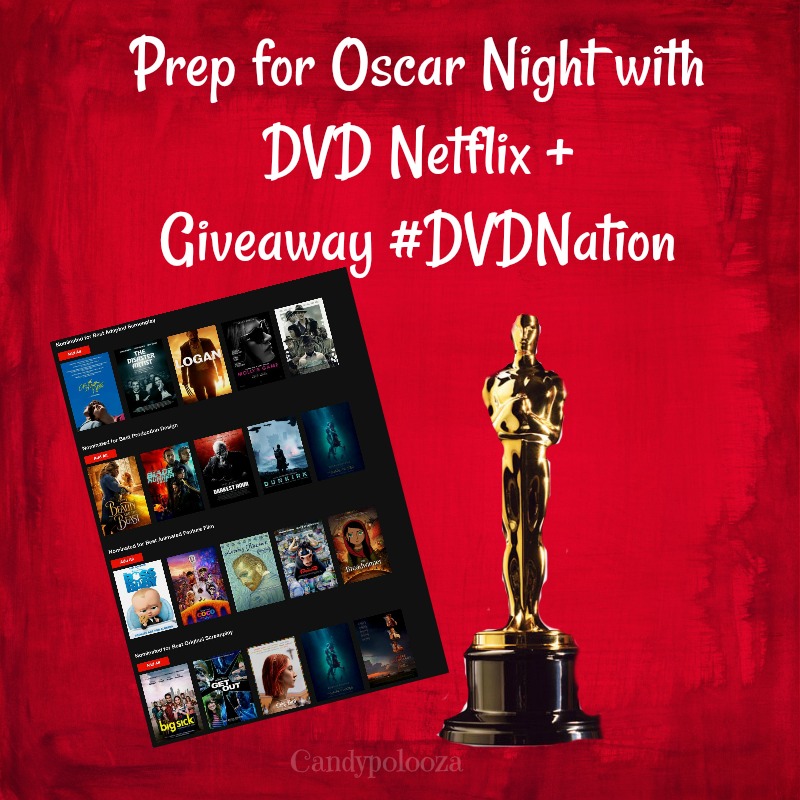 Check out the full list of movies you can add to your queue from the nominees. Oh yeah baby! Click on the image below and load up your queues friends. We've got until Sunday, March 4th to get our Oscar movies on. I've got to get my movie on ya'll, there's quite a few of these films that we haven't seen. One year, I'd love to be completely ready and have seen all of the films prior the actual Oscars.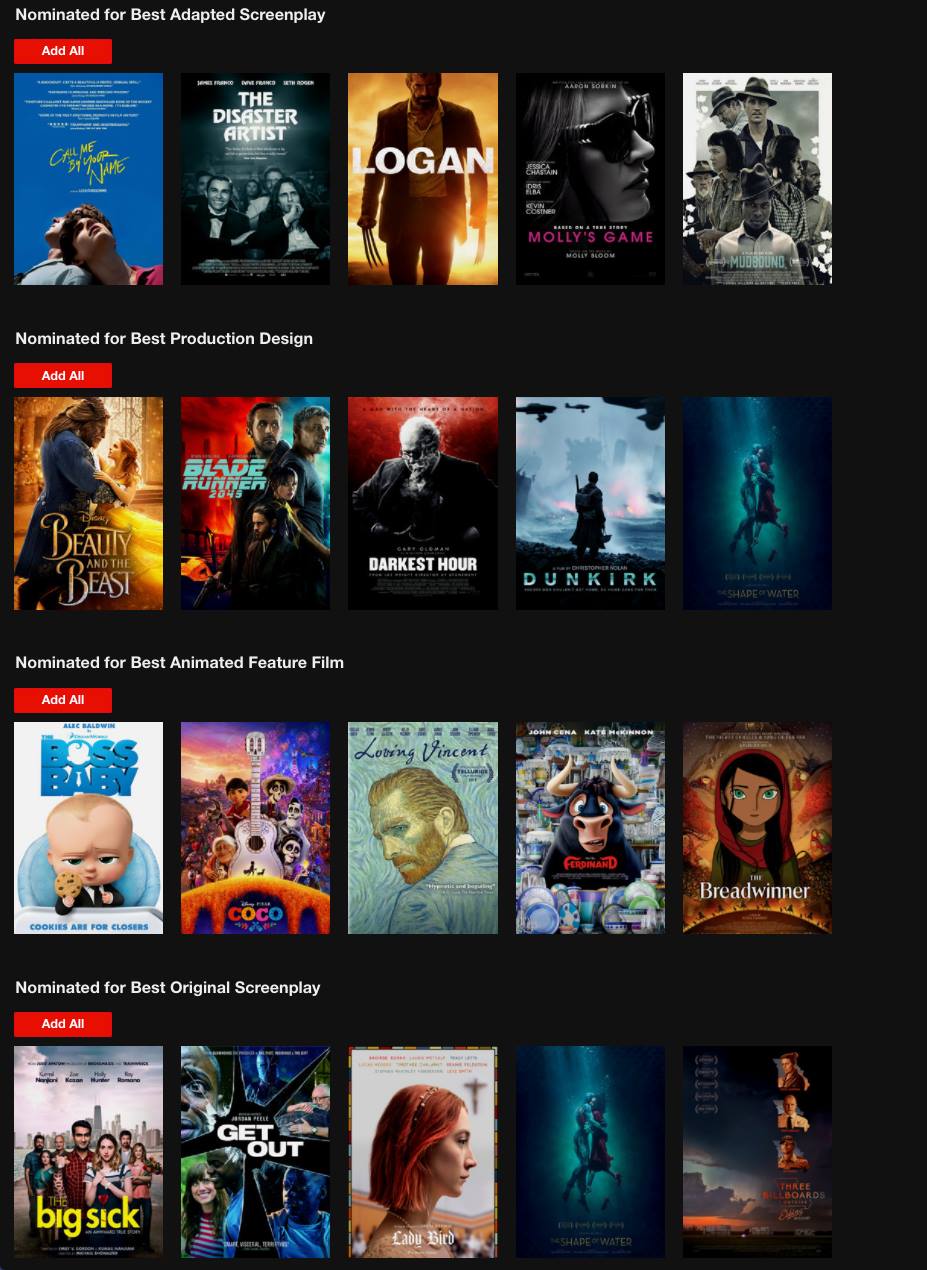 What an amazing list right?! And they are all availabe on DVD Netflix! It's going to be an amazing night come March 4th. You can see the full list of nominees HERE. I can't wait to watch The Academy Awards on ABC and I hope you will be watching with me.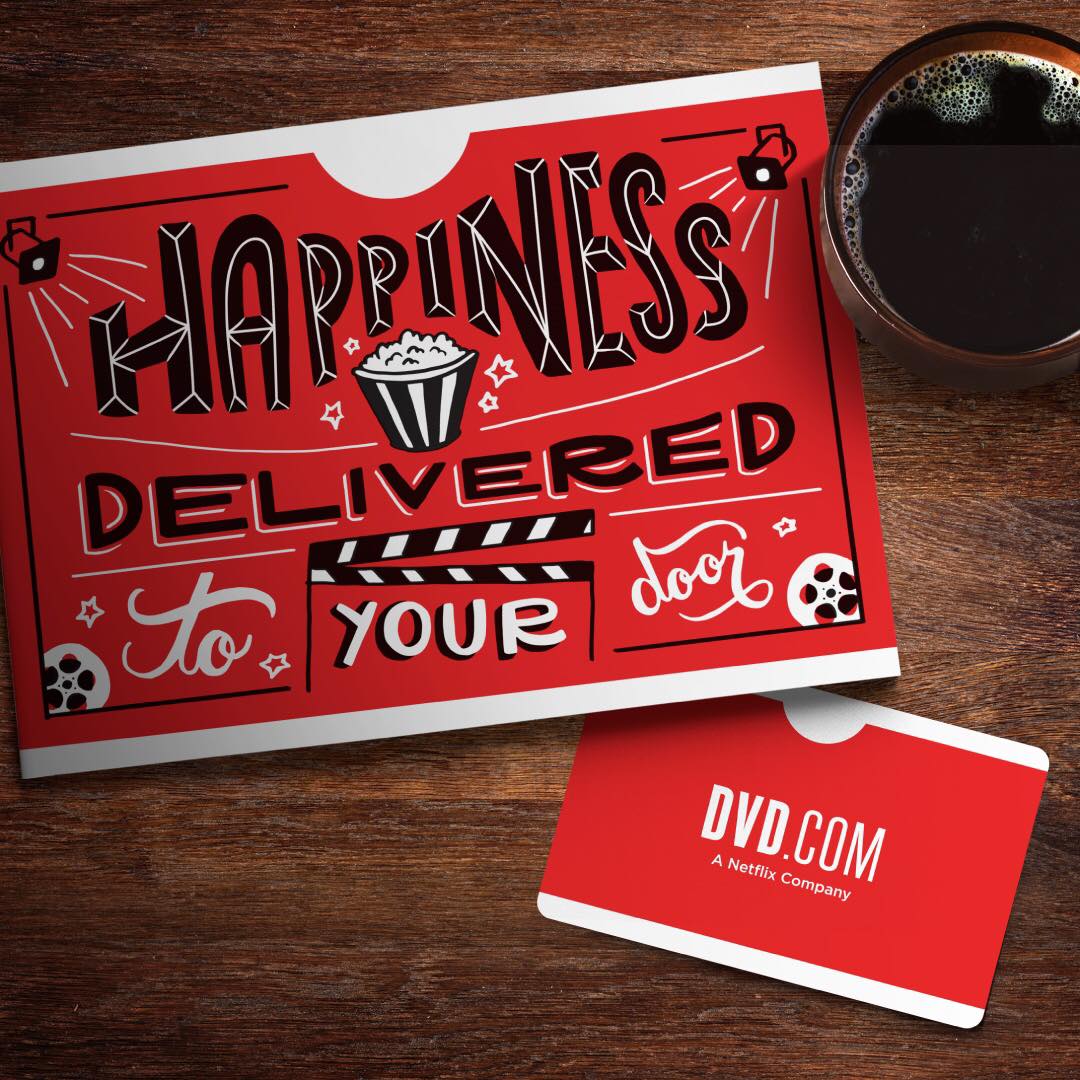 Now for the giveaway! I'm so happy to be partnering with DVD Nation to give two (2) of my lucky readers one (1) $100 gift card!! Enter the giveaway tool below. If you don't know how to enter, feel free to send me an email so I can help you with that at candypolooza at gmail dot com candypolooza@gmail.com
Giveaway starts Tuesday, January 23rd and ends Friday, March 2nd 2018 at 11:59pm EST. Open to 18+ living in the United States. Two winners. Prize fulfilled by sponsor DVD Nation. Candypolooza is not liable for non-prize fulfillment.
Good Luck everyone!!
Cheers!
Candy
SaveSave
SaveSave