I love the month of February! Not only is it my birthday month, ok maybe that's one of the main reasons I love it but it's also Valentine's Day! I love, love.There's nothing better than a good love story if you ask me.
I'm normally always happy, (gotta stay positive people) but I have to say I think there's an extra bounce in my step this month. In a few days I'll be celebrating my 35th year on the planet. Have I done everything I wanted to do yet? Absolutely not. I'm still a work in progress and need a lot of work. This year I plan to get right. Right with my health, my voice, my mind and my soul. No these aren't late New Year resolutions, I said I wouldn't be making any because 1) they always get broken and 2) with moving we were going to be experiencing enough news. So these aren't new changes, these are tweaks that I've been working on but have gotten put on the back burner.
I'll be sharing my health and fitness once I get it down. There's nothing like starting something and being so confused, yet sharing it like I know what's up. I'm not that girl. Positive things are up ahead and I'm so happy that you are here for the ride. No, there's not some awesome trip I got invited to or anything like that, I just like to be positive and upbeat. Although I'm always hopeful.  😉
Overall I want you to welcome the second month of year like I am. Happy and excited! Fill your hearts with love and friendship this February.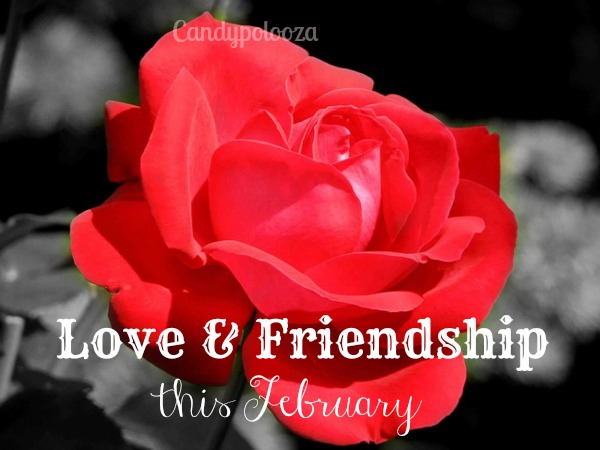 One of the things I think I'm going to start doing is to remind myself and you to stay positive is this. Let's look at each month with hope and faith for the better and for the fun of course! Here's a list of dates in February to remember thanks to the Holiday Insights website:
"February 2015 Daily Holidays, Special and Wacky Days:
3 The Day the Music Died – Buddy Holly, Richie Valens and the Big Bopper died in a plane crash in 1959.
7  Eat Ice Cream for Breakfast Day – first Saturday of month
7 Wave All you Fingers at Your Neighbor Day
7 Send a Card to a Friend Day – obviously created by a card company
8 Boy Scout Day – celebrates the birthday of scouting
8 Kite Flying Day – in the middle of winter!?!
9 Clean out Your Computer Day – second Monday of Month
10 Umbrella Day
11 Don't Cry over Spilled Milk Day
13 Blame Someone Else Day – first  Friday the 13th of the year.
15 Candlemas – on the Julian Calendar
16 President's Day – third Monday of month
17 Random Acts of Kindness Day
19 Chinese New Years – date varies
19 National Chocolate Mint Day
22 George Washington's Birthday
22 International World Thinking Day
23 International Dog Biscuit Appreciation Day
23 Tennis Day
26 Carnival Day
26 National Pistachio Day – it's a nutty day!
27 No Brainer Day – this day is for me!
28 National Tooth Fairy Day – and/or August 22
29 Leap Day – not until 2016, once every four years"
We won't be enjoying an extra day in February this year but that's ok. We will get one next year.
Question:
What day are you most excited about in February?
Cheers!
Candy