Disclosure: This is a sponsored post. I received items for review however, all opinions are my own.
Here comes the summer!! Ok maybe not in the next few days, but I know in Texas we are seeing a little bit more of the sun than we have in a few weeks. I'm not even going to complain about the heat ya'll.. seriously! I'm thinking bring it on baby!
One of the things I have noticed and I think that you'll agree with me when I say this, I drink more water during the Spring and Summer months of the year. I try to maintain my water intake, but sometimes I just simply forget to. Don't think I'm replacing water with sodas or coffee,though. Honestly, I just don't drink anything during the day. Bring on the heat and the sun and I'll always have my water bottle filled to the brim. Most of the time I like to enjoy my water room temperature so that's why there aren't any ice cubes in my water.
Enhance Your Water with Stevia Sweet Drops & Giveaway
One thing I will tell you that will be in my water is Stevia Sweet Drops! I received this product sampler and am loving each of the flavors! Now don't think that the flavors are strong and over powering. Stevia Sweet Drops simply enhance the flavor and add the flavorings of the flavored drops of your choice. I think that's point that I enjoy of them, the hint of the flavor so you don't feel like you are drinking just the flavor. You also get to enjoy the water. The Stevia Sweet Drops products retail for $4.99 each and they are zero carb, zero calorie and come in four different flavors:
Peach Mango
Lemon Lime
Raspberry Lemonade
Strawberry Kiwi
I can't pick a favorite, because they are all so very refreshing and delicious. The boys are really enjoying the Raspberry Lemonade drops in their water. These will definitely be regulars in our home from now on. One of the things I was expecting when I dropped the first drop was to see some color.. nothing! The water didn't change color, simply a ripple in the liquid when the drop hit.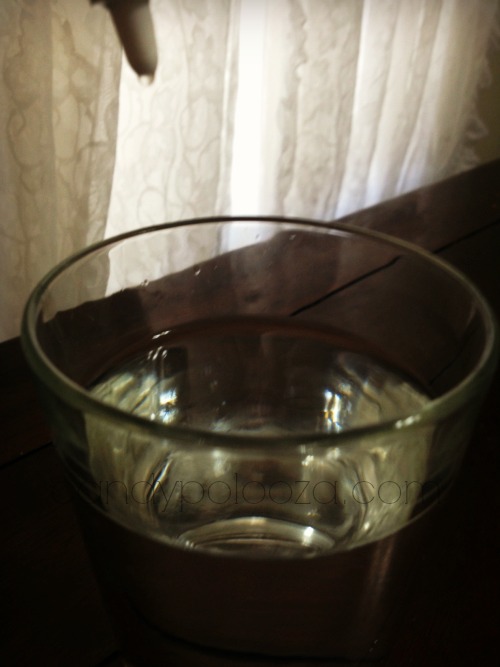 The drops are made of certified organic stevia and are free from any artificial sweeteners, ingredients, colors or preservatives. That's a win in my book! Adding a delicious subtle flavor to my water when I'm in the mood for a little something other than just plain water and it helps me not reach for the soda too. Sometimes all you want is a little flavoring. The Stevia Sweet Drops do just that!
Oh and did I mention one lucky reader is winning a full set of the new Stevia Sweet Drops flavors?! Yes!! Get your entries in to win!!