It's always fun to scroll through Fashion Week runway photos, but it can be difficult to figure out what will actually trend in fashion. While the catwalks are obviously glamorous, they're mostly for show. If you need help translating the runway look into the real world, and still allowing your style to showcase your personality, I've got a great breakdown for you. Read on for some great go-to summer fashion trends for every woman.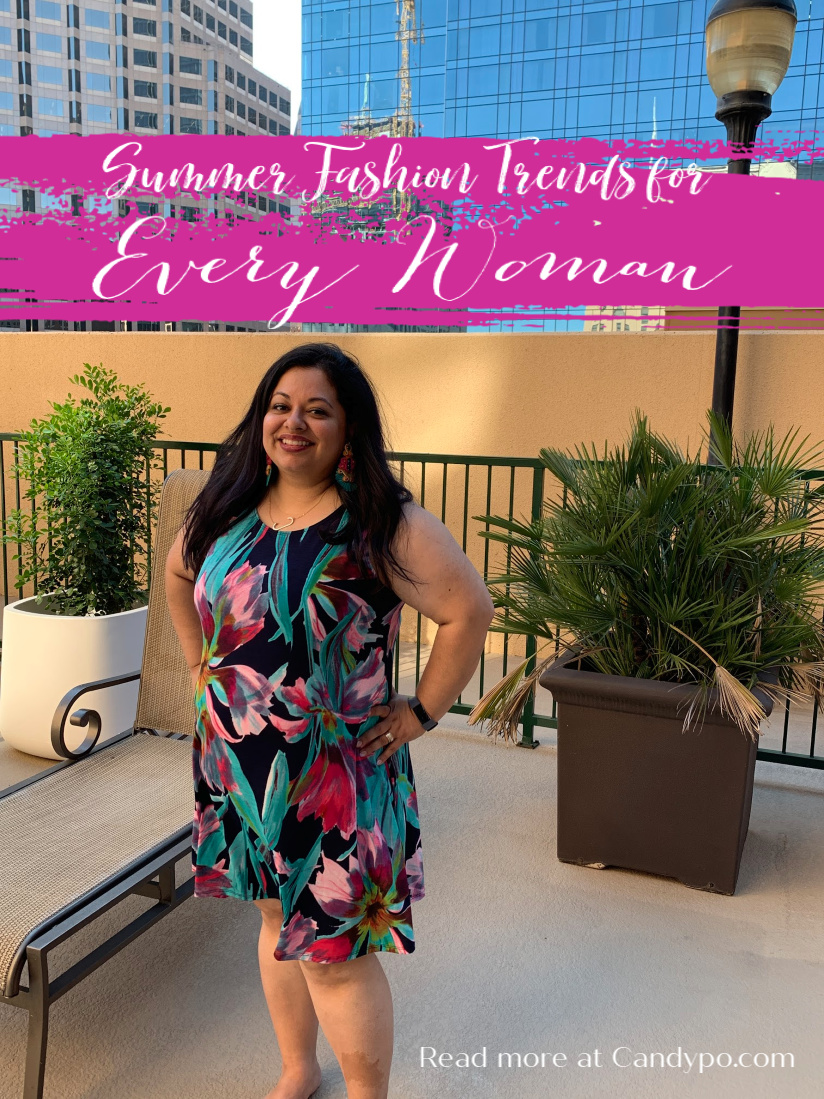 Boiler Suits / Jumpers
We already know that jumpers and rompers have made a comeback in a major way, and there are no signs that this look is slowing down. Now, the boiler suit is on the rise, and you can rock it with heels, wedges, or tennis shoes if you'd like – any shoe will do! Originally designed as protective wear for laborers, boilers have taken on a new life on the streets of every city. They come in every color, and they make a solid piece for almost any occasion that you can enjoy for years.
Getting Crafty
Who knew that getting crafty with your clothing could be a thing again? One of the biggest fashion themes trending as of late incorporates patchwork and crocheted looks with a retro 70s flair. Patchwork is showing up on dresses, pantsuits, pants, and tops. Pair it with a solid color or some contrasting pieces, if you dare.
Biker Shorts
In any city or suburb, athleisure has become an obsession, and why not? It's an effortless way to quickly throw on something that's both chic and comfortable. It's no surprise then that biker shorts are here for spring and summer. Throw on a tunic or a mini-dress with some bikers and you're good to go.
Tassels and Feathers
Fringe is back, and it can be seen adorning anything from earrings to jackets to skirts and everything in between…even shoes! For a subtle pop of fun, find yourself some feather and tassel accessories and make any ensemble come alive.
Animal Prints
Everything old is new again, especially animal prints. They always seem to be around for an exciting splash of color here and there, but lately, they seem to be pretty mainstream, and we're on board for that.
They're everywhere at the moment, adding some sophisticated sass to swimwear, purses, dresses, pants, and of course, shoes. Leopard print is a usual favorite, likely because it's a neutral pattern that goes with pretty much anything in your closet.
Earthy colors and tones
Though spring tends to be a time for bright pastels, nudes and earthy tones are popping up, too. Sage greens, soft blues, and even shades of brown are becoming increasingly popular. Of course, earthy colors and tones are a wardrobe staple that keeps coming around, so you can wear your favorite tops and dresses in nudes all year long!
Puffed Shoulders
We may never let the 80s go, and the evidence is prevalent these days, with puffed shoulders showing up everywhere. Dresses, tops, and jumpers with puffed shoulders (using pleats of elastic) are trending, and they work especially well with square necklines. The upside: padded shoulders are not making a comeback anytime soon.
Graphic Prints
Once you nail down an earthy toned-piece for your spring ensemble, there's still room for bright, colorful prints! Wear something different this summer and mix and match floral, tribal, or geometric patterns. As long as your shades match, you can definitely get away with wearing two complementary prints at the same time, such as polka dots and florals.
In the end, while not all runway looks will prevail (because we know—there are a ton), we're pretty sure about these eight trends above. Just remember to make your style your own and to wear it with confidence!
Question:
What style are you looking forward to rocking this summer?
Cheers!
Candy