I know, I know.. I can't believe it either.. We are from the Piney woods of East Texas and never been to a Christmas tree farm! What can I say! But I'm happy to report we finally did!
We actually went to the Christmas tree farm with our Cub Scout pack. Made it even more fun for Aramis, since he was with friends. Christoval, Texas is 23 miles or a 30 minute drive from San Angelo. The Concho Christmas Tree Farm is owned and operated by the Uptergrove Family. They have owned the tree farm since 2011.
After everyone was parked we joined Mr. Sean near the flag pole to start the tour. I thought it was beautiful that he honors the flag each time he begins a tour.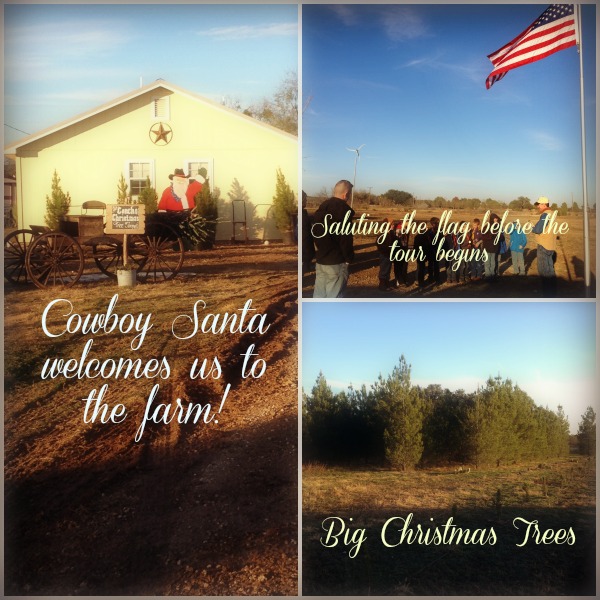 After telling us about their land we hopped onto the trailer for the hay ride around the farm.  The boys loved it!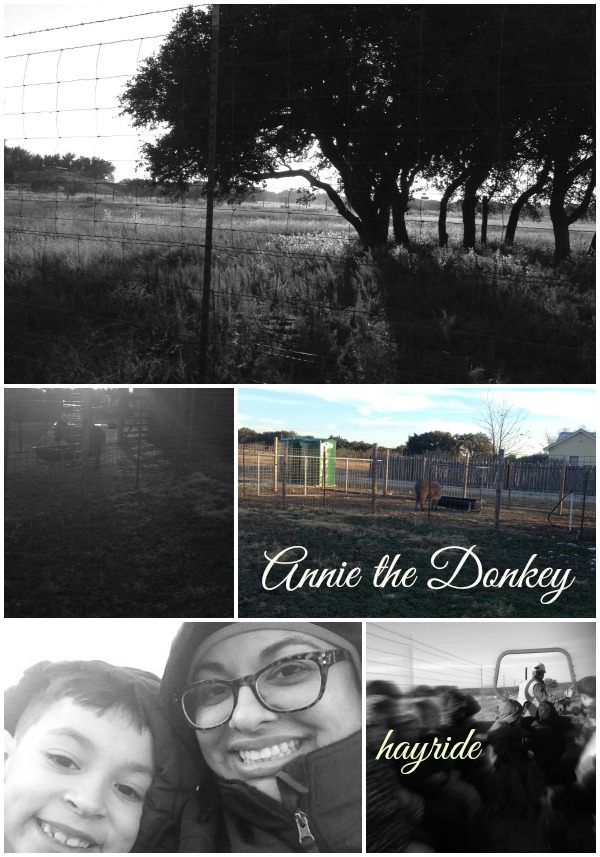 The hayride was so nice! The temperatures were chilly so we were all bundled up. I absolutely loved Annie the donkey! We left before I could go back and love on her! I totally would have! I love me some baby animals! Mr. Uptergrove said she was raised bottle fed and was like a child, an ornery child. LOL She is a donkey after all. Another attraction at the Christmas Tree farm is a petting zoo. We didn't get to see the animals this visit unfortunately, but it's available for groups.
After the hayride we gathered to learn more about the actual trees on the farm. The trees grown on location are Afghan pine trees. He also brings in pre-cut Frasier Fir pines from North Carolina. The families that choose an Afghan pine tree actually get to cut it down from the farm. Mr. Uptergrove provides hand saws to saw down your very own Christmas tree. How about that for an amazing family tradition!  I did that the year the hubs was gone for training, before we had Aramis. My father and I had gone hunting; I saw a little tree I liked in the woods so I cut it down! My dad always carries his handsaw (handy for skinning a deer) so I brought it home with me. It was neat! Back to the farm!  Another fun activity during the tour is you get to decorate your own Christmas tree! The boys had a blast! The trees are potted and they provide a box of ornaments and tinsel that people can decorate for fun. Or you can decorate scare crows! The scare crows were in a muddy part of the farm from all of the ice melting.. so we did the trees!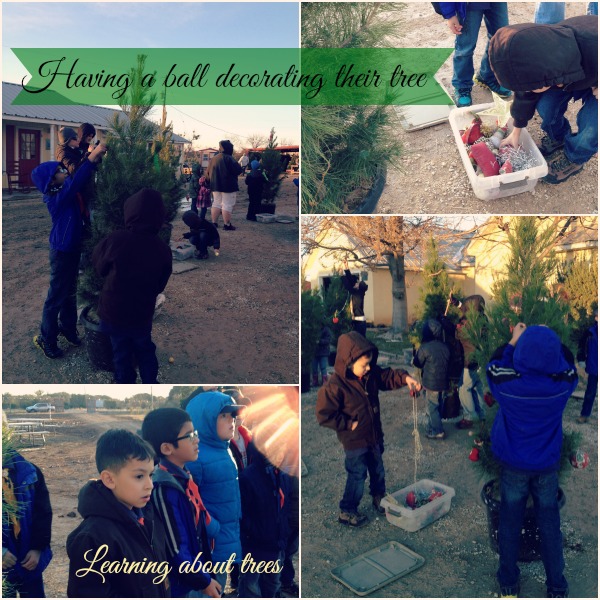 After the tree activity we walked into the gift shop and watched Mrs. Uptergrove make a wreath! She also makes crosses from the left over pine needles. They are very beautiful! She says they can last for months too. A great investment on a beautiful decoration for your home.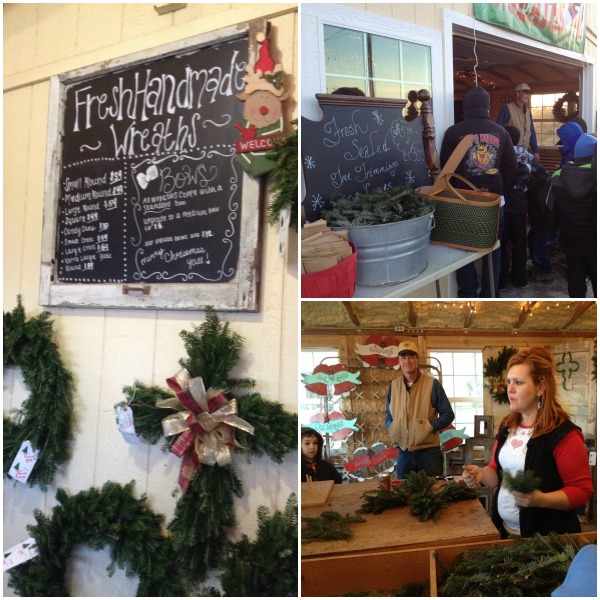 After a family cuts down their tree, they bring it to the back to have it shaken to release any loose needles and bagged up.  Check out the Vine I made of her sealing the cross. Sealing the cross and all of the items she makes with the pine needles helps keep the wreaths hydrated longer so it lasts for a couple months.
Very cool right!!
We had a wonderful visit to the Concho Christmas Tree Farm. I kind of wish we could have gotten a tree too!
For more information about the Concho Christmas Tree Farm visit their website! You can get information on group tours, the Bed & Breakfast, other locals you can visit while in Christoval too! Follow them on Facebook too! So if you haven't gotten your Christmas tree yet, you still have time!
Open November 23rd
until December 23rd
Hours of Operation
M-Sat 10am to 6:30pm; Sunday 2pm to 6:30pm