This post contains affiliate links
While everyone is thinking Christmas there's probably a good bit of you looking forward to the new year to welcome a new family member or are already enjoying the newest addition. So what do you gift the new mom or new baby? I've got some great gift ideas for mom and baby!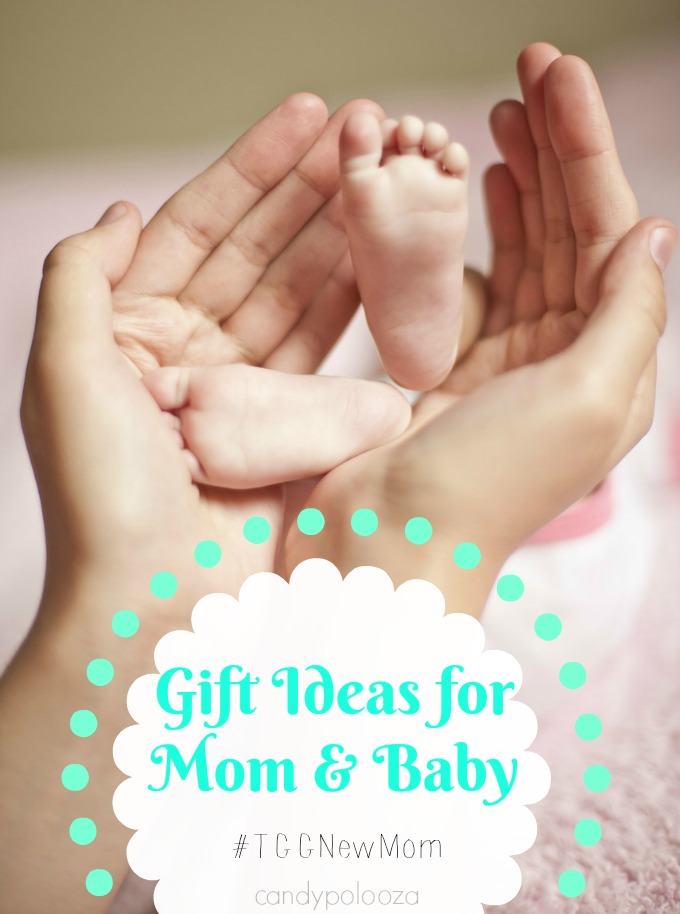 Let's Start With Baby
 Rainforest GymGet It Here Reversible PlaymatGet It Here Wooden Block SetGet It Here
dgd
&
One of my favorite things to keep baby busy so mom can get a break are the activity mats! And tummy time can be tricky but give them something to work on focus with those baby eyes and the reversible playmate will be a lifesaver as well! And there's nothing you can say about a great b
 Essential Oil DiffuserGet It Here Elephant Baby MatGet It Here Essential OilsGet It Here
A calm baby makes for a more calm and rested mommy! I've seen the benefits of using essential oils in myself and in my kiddos. An essential oil diffuser is a fantastic way to put a calming scent to all to enjoy.
Subscription Boxes
If there was ever a great gift for anyone, subscription boxes are so much fun! I am a beauty junkie (i know surprise right?!) and the Beauty Box is one to try!
&
 Bulu Box OriginalGet It Here Beauty Box 5Get It Here Bulu Box Weight LossGet It Here
&
Make mom feel beautiful! Here's some great products to shower mom with! I have to admit that when I wear makeup, I feel pretty! I love using a good skin care system too. pur-lisse is fantastic! I have a few of these products! Skin care is super important y'all!
 Makeup PaletteGet It Here Skin Survival KitGet It Here 4 Pc Lip Glitter SetGet It Here
&
Here's more information on the product above:
Organic Aromas: is comprised of a group of passionate, experienced health care professionals dedicated to enriching and improving the lives of people all over the world using a unique form of aromatherapy that combines an exclusively designed nebulizing diffuser with pure, organic essential oils and their specially formulated blends.
Bulu Box Original: This box provides a well-rounded sampling of all things health and nutrition. Each box contains 4-5 premium samples in the realms of sports nutrition, sleep, and healthy snacks. Plus, lifestyle extras like gym gift cards or DVDs may sneak into your box to cover all aspects of health!! Current deal: $5.99 Monthly Bulu Boxes (Regular $10/Month)
Beauty Box 5: is a subscription-based, beauty sampling service that delivers 5 deluxe samples and full-sized products right to your door every month. It's a cosmetic jungle out there and we want to lend a helping hand by introducing you to new brands and great products, while sharing tips on the best ways to use them.
Bulu Box Weight Loss: Designed specifically to help with the varying factors of weight loss, this box contains 4-5 premium weight loss samples such as energy aids, healthy snacks, sleep aids, fat-burners and more. Plus, bonus weight loss items like fitness gear and kitchen tools may sneak into your box to give you an edge on your weight loss journey.
Baja Bronze Eyeshadow & Bronzer Palette: A travel-friendly 8-shade bronzer palette to create whatever type of glow you're going for.
Skin Survival Kit supporting Look Good Feel Better: 100% of the proceeds from this kit will go to the Personal Care Products Council Foundation to benefit Look Good Feel Better. Our Skin Survival kit includes essentials that are gentle, nourishing, and effective. From cleansing to hydrating, this kit promises to leave your skin looking gorgeous and glowing.
Luv2kiss™ 4 Piece Lip Glitter Set: Set off sparks with lip glitter in three fiery facets of flirtation—red, gold or fuchsia. Our kit includes a tube of lip glitter adhesive for long-wearing glam.