Disclosure: I received product in exchange for review, however all opinions expressed are my very own.
I laughed out loud several times while watching STORKS in theaters a few months ago. I knew when it was released we'd be getting it! Never did I realize I'd have the chance to review at home! Score!! I'm so excited to share a review for Storks! It's a hiliarious movie for all! Grab your coat and keys because Storks is out TODAY!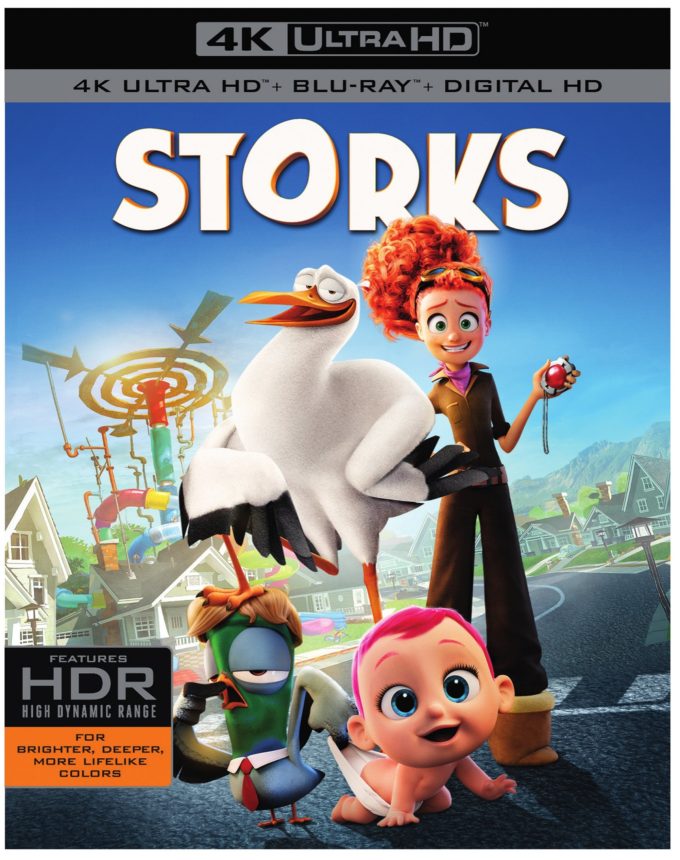 Now when I mean "laugh out loud" I'm talking serious belly laughs ya'll! Not only is this a great movies for families, the adults will get great laughs out of it too! Just when you thought answering the, "Where do babies come from question?" just pop in Storks and it'll give you some time. LOL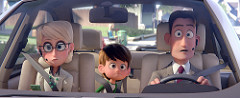 I don't know if it was on purpose but the pigeon might have a certain resemblence to someone getting a new job in January.. just saying. He's a great character that provides a lot of comedic bits. They did a phenomenal job with casting, you don't sit thru the movie wondering who's who. You end up waiting for the credits because it was such a great movie you just enjoy the characters! LOL I can't be the only one who's ever done that right?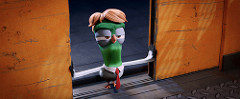 Never heard of Storks? No problem watch this trailer! 
Need a little more about the film? Here's the official word from our sponsor:
Storks deliver babies…or at least they used to. Now they deliver packages for global internet retail giant Cornerstore.com. Junior (Andy Samberg), the company's top delivery stork, is about to be promoted when the Baby Factory is accidentally activated on his watch, producing an adorable – and wholly unauthorized – baby girl. Desperate to deliver this bundle of trouble before the boss gets wise, Junior and his friend Tulip, the only human on Stork Mountain, race to make their first-ever baby drop, in a wild and revealing journey that could make more than one family whole and restore the storks' true mission in the world.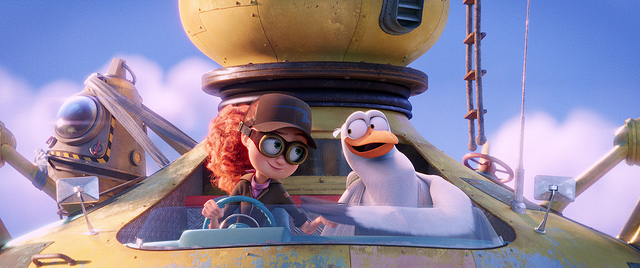 "Storks" is available on Ultra HD Blu-ray for $44.95, Blu-ray 3D Combo Pack for $44.95, Blu-ray Combo Pack for $35.99 and DVD for $28.98. The Ultra HD Blu-ray features an Ultra HD Blu-ray disc with the film in 4K with HDR and a Blu-ray disc with the film in hi-definition.
The Blu-ray 3D Combo Pack features the theatrical version of the film in 3D hi-definition and standard definition; the Blu-ray Combo Pack features the theatrical version of the film in hi-definition on Blu-ray and in standard definition on DVD; and the DVD features the theatrical version in standard definition. All Blu-ray products include a digital version of the movie in Digital HD with UltraViolet.*
Fans can also own "Storks" via purchase from digital retailers.
Ready to gift Storks for the holidays? Make sure to print out these fun holiday print outs below!
Someone is ready for a Storks holiday now! Can't wait to hear your thoughts on Storks!
Cheers!
Candy