HAPPY BIRTHDAY ARMY
Today is the 238th U.S. Army birthday! How are we celebrating?
By attending the Army ball tonight!
I'm super excited to see all of my friends all dolled up for the formal occasion. You've seen a little bit of my preparations from this post and that post. If you follow me on Instagram, you'll see some pics from the actual partay!!  For now I wanted to share this week's craft from MyMilitarySavings.com! Most balls have a commemorative wine glass as a memento for attendants. I wanted to make one of my own! Hope you like it!!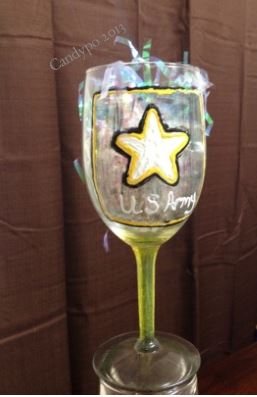 For directions on how to create this go to MyMilitarySavings for the how to!
I'm off to get ready!!