All the Pretty Things 
I never really realize how girly I am until it's time to get purdy for the Army Ball or any other formal event we are invited to (trust me- not many!).
This Friday is the ball!! I'm super excited; this week has really been consumed by all the pretty things that go along with the ball. The dress, I chose one and am so excited!  The shoes, just got them yesterday and the jewelry! Oh all the pretty things that sparkle, make my heart skip a beat!
 These are my shoes!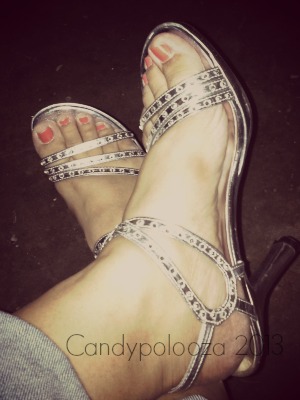 (Excuse the nasty feet! Getting a pedi on Thursday! Thanks Leanne!) I was very surprised how comfy they were!
With two boys at home, mommy never gets to wear anything pretty.. unless it's my trusty Pandora bracelet which I feel can withstand a toddler pulling on it without breaking or my even stronger Tiffany bracelet. Two of my favorite pieces of jewelry I wear almost daily along with my wedding ring. I have to tell you, I never was really a bracelet kind of girl. When we dated my husband always wanted to buy me a tennis bracelet but I told him I didn't care for bracelets.. What a silly broad right?!
Back to the BLING!! 
 I hope you enjoy all the pretty things that I'm considering for the ball.. I still haven't decided which pieces to wear!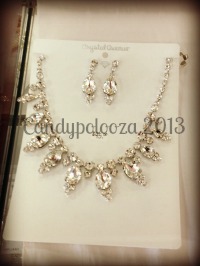 I love this set!! It's amazing, but I didn't buy it! LOL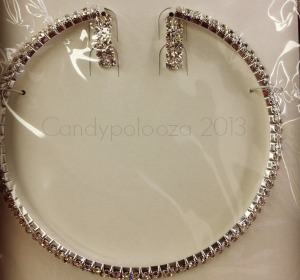 Love this set! This is def a contender! Matching earrings too! I bought it at Lesa's Bridal back home in Lufkin. $10.o0
The two following pieces I purchased at Icing by Claire's today! Hold on to your boots people- I PAID $2 per piece! YES!! They were on clearance! SCORE CANDY! I got a few other things for myself and my niece. Go to your nearest Icing and get in on the sale!!!  The necklace alone was $28.50 regular price.. um yeah I'll take it for $2.00!!! 

How about 3 strands of FABULOUS!!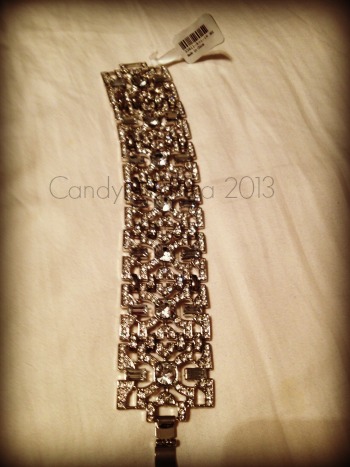 This bracelet will definitely be rocked at the Army Ball.. I kinda wish I had two.. Would that be tacky?! LOL One for each arm!!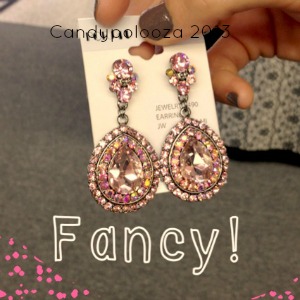 I love PINK! Who doesn't right?! These were amazing if you follow me on Instagram you saw them on Saturday! I almost purchased these at Lesa's Bridal. I did get a pair of Spanx! Half price people! If you are in the Lufkin, Texas area go by Lesa's Bridal in Downtown Lufkin. They are closing their doors and everything, even the gowns are marked down!!
While I was admiring all of my awesome bling look who thought he could sneak away with my necklace!! Are you kidding me Ezra! LOL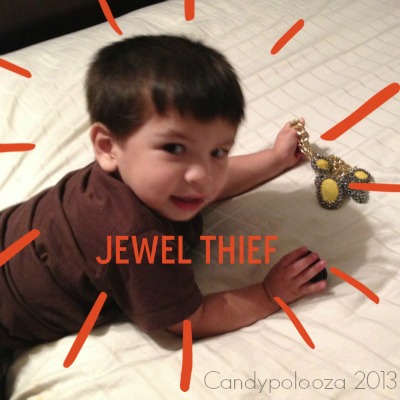 I'll have a picture of the final look on Friday! If you follow me on Instagram, you'll be the first to see what I wore!
Question:
Have you attended a formal this year or planning on it? What do you think of my choices so far??