This post contains affiliate links
Let's simplify in the new year! Yes, I said it! Let's get ready for 2017 now. Sure it's a couple days before the new year is upon us so why not get a head start on making life a little easier.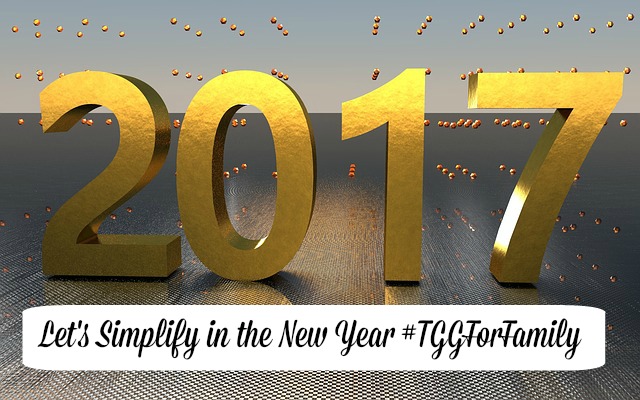 Grocery Delivery
One of the things that more and more of my friends and bloggers are doing is easing their life by using grocery delivery! I for one love heading to the supermarket and slowly browsing the aisles but sometimes… ok most times I don't have time. I need to get what I need and get out in a hurry. Click on the image below and see how ordering online can not only be helpful but also help you make smart choices while getting groceries.
&
Peapod aims to be the leading and preferred provider of online grocery shopping and delivery services. Peapod's service fundamentally improves people's lives by offering them a convenient, easy way to accomplish the task of grocery shopping on www.peapod.com. They partner with the best grocery retailers in the business to bring their customers high quality, good value and outstanding service. Their team works hard at every turn to "amaze and delight" their customers! Service Only in the Greater Boston, NYC, Chicago and DC Areas
Cellular Service
We've got the food situation simplified.. now how about your cellular plan! With great rates and coverage you can't go wrong with switching. Working in social media and constantly being "on" it's important to not only have a good phone but a good plan to go with it. Click on the image below to see the great deal on cellular service!
&
FreedomPop
FreedomPop provides disruptive mobile services including the world's first 100% free mobile plan so that no one is left off the "connected grid." Founded in 2012, FreedomPop is rewriting the rules of the global telecoms industry accelerating the convergence of Internet models and technology with traditional Telecom. It has closed more than $109 million in funding from Intel Capital, DCM, Mangrove Capital, Partech, Axiata and Skype Founder Niklas Zennstom's Atomico. In addition to free mobile service, the company offers a suite of devices, digital services, and innovative social sharing allowing users to share data across accounts. Services are currently available in the U.S. and U.K., with plans to expand to a dozen more countries this year.
ABC Mouse
Mom and Dad are happy now what about the kids?! I am always about finding the best online resources to help the kids while they learn to use the computer. Technology is the future! ABC Mouse is a fantastic program that Aramis has used and now Ezra! Not only can they use on a tablet but they can get familiar with using the computer as well. Have your kids tried ABCMouse?! Don't wait any longer!
&
Cuddl Duds
You've heard the saying.. "Happy Wife, Happy Life" keep the lady of the house happy in these CuddlDuds. Actually the whole family will enjoy being comfy cozy in this great brand. From the adults down to the toddlers!
&
Cuddl Duds
We love layers
At Cuddl Duds, layering is a lifestyle. We built our legacy on warm layering that's cozy and comfy without unnecessary bulk. Our super soft layers accentuate every woman's personal style and shape. When we're armed with layers to style, we're pretty confident we can go anywhere the day takes us. That goes for the whole family, yours and ours.
We know layers
From fabric to fit, Cuddl Duds takes pride in quality sourcing and incorporating leading textile innovations, performance technologies, and modern functions. Take your pick of the latest colors and prints in essential styles: v-neck tanks, crewneck shirts, long sleeve turtlenecks, zip-up hoodies, leggings with stretch, and more.
We live in layers
Whether it's your first or final layer, our collections are designed with varying climates and preferences in mind. For temperature control in cold weather, try Fleecewear with Stretch. For exercise and activities, shop FlexFit and ActiveLayer. Softwear with Stretch is ideal for everyday wear. Even the whole family is covered in Cuddl Duds with styles for men, kids, and toddlers, too.
Which product/service are you most excited about?! 
Cheers to you in 2017! 
Candy