Has it really been two weeks already? Goodness gracious, it has and I can still remember the fun I had. Had the chance to talk to so many bloggers and media professionals it was intense, but in an awesome way! Here's the rest of the week from my trip to Miami, Hispanicize fun part deux! Here's my first post from the fun in Miami!
Target hosted the opening night party and it was so much fun! The look of it was very sleek. There were white couches everywhere and everyone was dancing! It was really fun and started the conference off with a bang!
The next morning I ran into the cutest monsters ever. The two characters from Dreamwork's Home!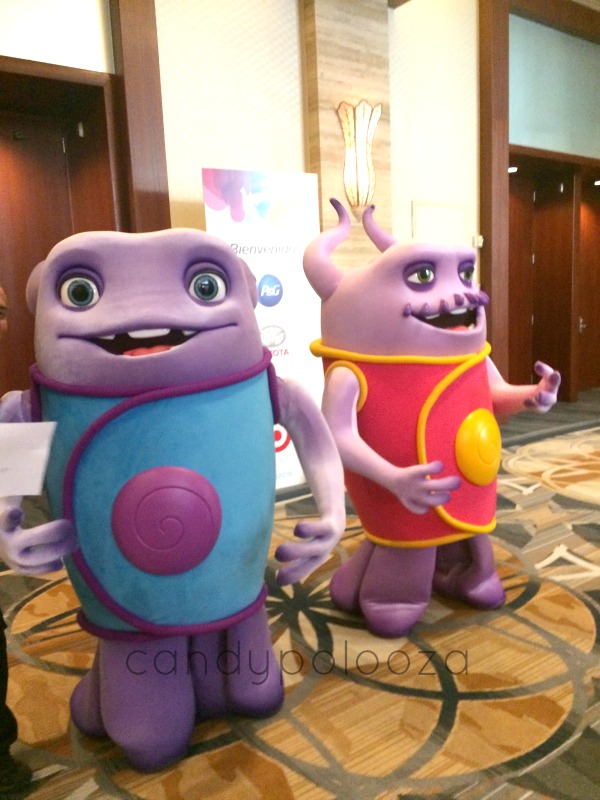 and of course Melanie from QueMeansWhat and I took a cute pic with them too! Yay!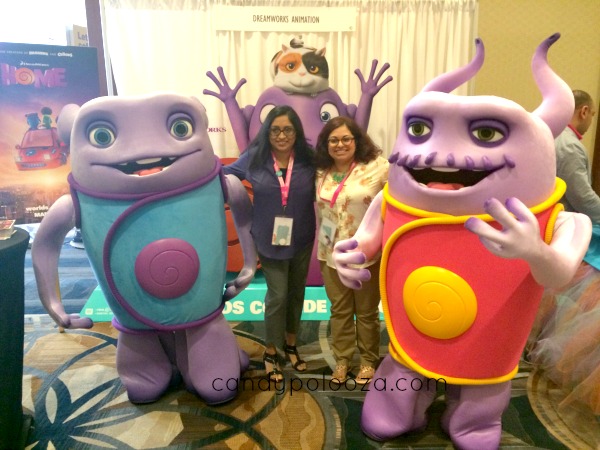 On Wednesday or Thursday morning I woke up at the crack of dawn to do Zumba with Florida Blue and Toni Castro! I haven't worked out in a few months and I had a blast! Speaking of I need to get back to it. I felt so good, sore but good. Toni was super awesome and full of energy. It was a great way to star the day!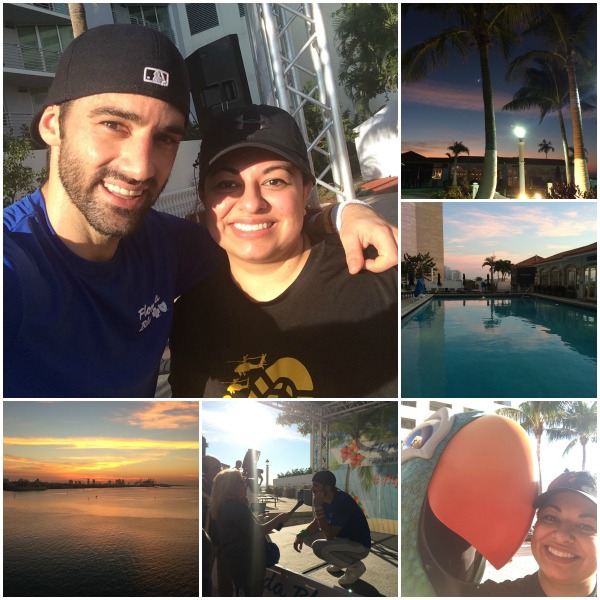 Here's a fun Vine I took too!
 I was very excited to be at lunch that Wednesday and hear Don Francisco speak. Thanks to Cricket Wireless, I was able to hear how he made his American Dream reality. It was very surreal. I grew up watching Sabado Gigante on Saturday nights and here he was in Miami at Hispancize being honored as a Latinovator. It was pretty awesome. I didn't get a pic with him though.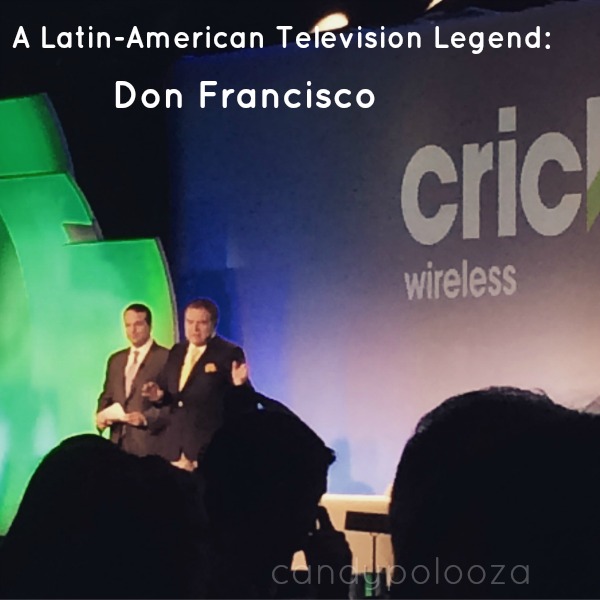 Actor Luis Guzman was also honored as a Latinovator. I truly enjoyed his speech during lunch. He spoke of building each other up and not bringing each other down. He is very much a professional and not a diva at all. I wish I could have had a moment to speak with him, that would have rocked my world. But I mean he was swamped with people and I just didn't want to be another person in his space. If I had a chance to speak to him, I'd tell him: "Thank you. Thank you for being real and sharing your honest thoughts about what you do and how you respect what we do in social media." Nothing crazy just honest. It was truly an honor to be in his presence and hear him speak.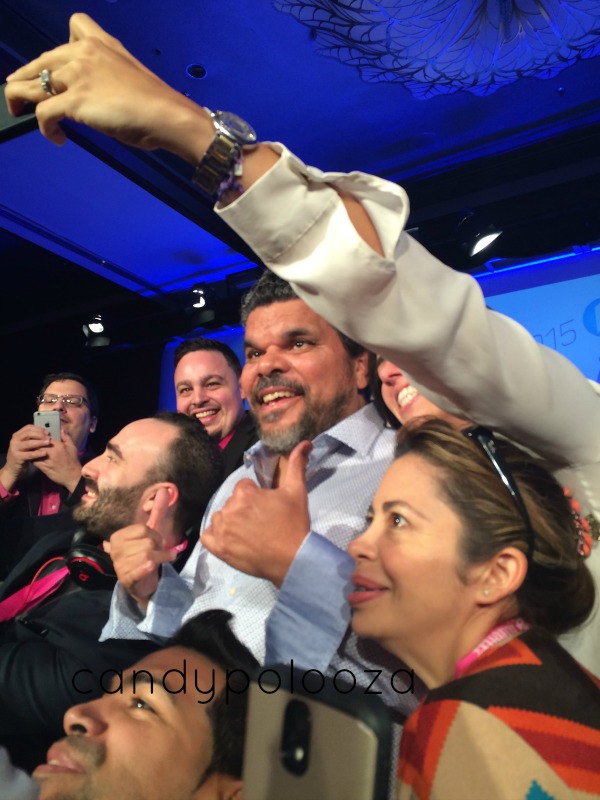 The Session moderated by Mark Cherry from iBlog magazine regarding the survey sent out by iBlog magazine was very interesting as well. The panel were familiar faces, fellow Texan Staci Salazar from 7onaShoeString.com, Piera Jolly from Jollymom.com and Cristy Klavijo-Kisch from Di Me Media Inc., formerly Latina Mom Bloggers. They all gave great insight on their experiences in regards to statistics presented via the survey.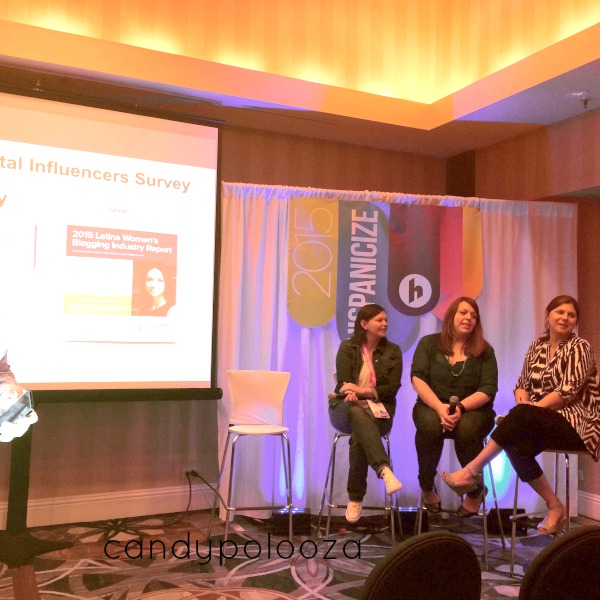 Right after the iBlog survey session I stayed in the same room for the STEM session. (Science, Technology, Engineering & Math) If there was one session that was really inspiring it was this session. The ladies all spoke of how adversity they overcame and how STEM has been a catapult for their careers and life choices.  I'll be doing a giveaway with a signed book, Good Night Captain Mama. Look for it in the coming weeks. I'll also share more about this session.
Holy smokes.. I've still got more pictures! I think I'm going to cut this one here and bring in more pics next week. I honestly had so much fun at Hispanicize. I learned tons and met some wonderful people that I had only known online. Crazy right? It was awesome. I'll share the rest of the pics then. and let's be honest, I'm just trying to stretch the fun I had. Such awesome memories, it makes me so happy to go back and look at these pictures.
Candy