Every two to three years it's time for us to pick up and move. Is it easy? Not quite. Is it fun? Sometimes. My favorite part of moving is the house hunting. I've never used a realtor, I've always done the search on my own. I'm sharing with you my favorite sites for house hunting. Depending on what our housing situation will be, the search can begin as soon as six months out -that being we have that much time before the move. We've been lucky that we always get ample time before the boxes start appearing. In this post I'm going to highlight the sites. I'll go into more move prep in another post.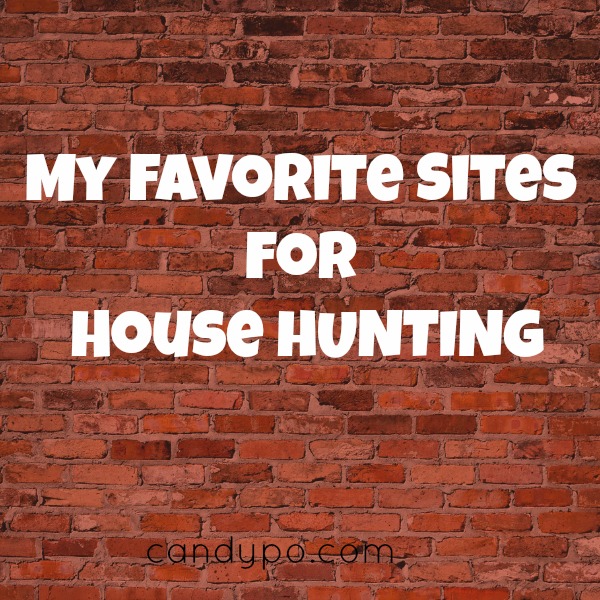 The first move our family made was in 2006. I had just delivered Big A so the hubs did the house hunting. He did good for our first "home away from home." In 2009 after moving away from Fayetteville, NC while the hubs was deployed, I flew in to do some apartment searches. I was able to secure us an apartment to reunite the family after a 15 month deployment. It was still early in our moving adventures so we chose to live in an apartment. Back then the website I used was ApartmentFinder.com. It was simple, easy and a  great reference. We didn't need a yard yet and school zoning wasn't important. If you prefer to live in an apartment ApartmentFinder.com is a great reference and you can get school zoning information there as well.
When we moved to Tampa, Florida one of the things high on our wish list was a house with a yard. Big A needed a yard to enjoy and be outside. The main site I used was AHRN.com. I actually think this was the only site I used. It gave me houses within our basic allowance for housing (BAH) and within driving distance to the base. Really rocked and I found a great house perfect for our family. I can't say enough about AHRN, it's one of the first websites I tell people when they are looking.
The next move to San Angelo, TX, I already knew that I'd be using AHRN again and I did and it didn't fail me again. AHRN.com for the win. -See what I mean!
This most recent move to Georgia, I had a few more challenges. In Georgia I found I wanted to be within a certain school district and we wanted a home with a fence. *Weird note, not all houses have fences here in GA. So I used a few more sites to help find our home.
Each of the sites as well as AHRN you have the option to find homes available for sale too, if you are on the market. Be warned that depending on the areas you are looking for you might see the same listings on each site; although you might get more or less info on different sites too.
Using the above mentioned sites you'll surely find the perfect home at your new duty station. Also take note that if you are interested in a property, don't wait to call. Set up an appointment to go check it out, it's always good to have options.
If ever you have any questions feel free to send me an email: info@candypo.com  or candypolooza@gmail.com  I love house hunting and I'd love to help you or give you insight on areas you are looking at. If I've lived there 😉
Happy House hunting!
Candy