Disclosure: This is a sponsored post, however all opinions expressed are my own.
 LEGO® KidsFest 2014 Coming to Dallas! Win Tickets!
Our boys are huge LEGO® fans! We first attended a LEGO KidsFest in 2012, Ezra was still little so he didn't get to really enjoy it. This year we will be heading to Dallas and all bets are off! He's going to go nuts I'm sure. But I'm very excited that not just my kiddo will be going nuts, I've been given two tickets to giveaway so your kiddos can go nuts too!!  How exciting right?!! LEGO bricks everywhere  like you wouldn't imagine! It's so very cool!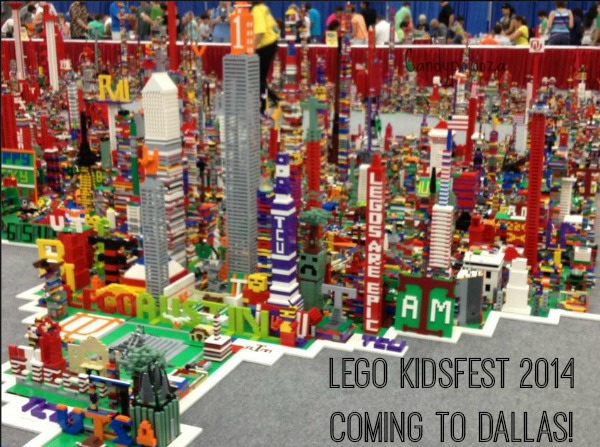 Here's the deets and a very cool offer for tickets!
One reader will win 2 tickets to the opening night session (4-8:30pm) on Friday, August 29th!
Limited OFFER! Everyone pays Kids prices! For a limited time, my followers can save $2 off each adult ticket purchased prior to August 8. These events have been selling out in past cities! Click HERE to purchase your tickets!
Dallas Convention Center, August 29 – 31, 2014 LEGO KidsFest brings all of the creative hands-on, minds-on fun of LEGO building and experiences together in one activity- and entertainment-packed family event for children of all ages and builders of all skills and interests.
The award-winning LEGO KidsFest returns to Texas – this time at the Dallas Convention Center — from August 29-31.
Those who attended the previous show can once again expect hands-on building, creative experiences and one-of-a-kind activities. Children of all ages and builders of all skills and levels are welcome. The show only makes seven North American appearances each year.
Go all the way down to click on link to enter! 
Some of the fun you can expect!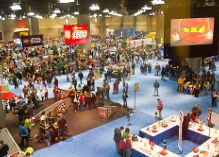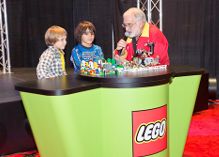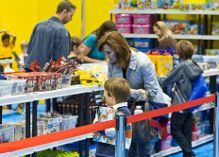 LEGO KidsFest features dozens of new activities and popular favorites on the three-acre show floor.
New activities for this year's visit to Dallas include LEGO Chima, LEGO Friends Photo Booth, LEGO Star Wars, LEGO Disney Princess, LEGO Super Heroes and LEGO Mindstorms.
Once again, show-goers can enjoy the LEGO Model
Museum, the LEGO Master Builder Academy, Race Ramps, Creation Nation, Construction Zone, LEGO DUPLO, LEGO
Retail store and LEGO KidsFest Marketplace, the Big Brick Pile, LEGO Ninjago and more.
"Any family who likes to be inspired, get hands-on and have fun together won't want to miss LEGO KidsFest," said Vince Rubino, LEGO events manager. "We're bringing so many activities for Dallas-area families to showcase their creativity and building skills in what is sure to be a family event to remember."
Five sessions – all identical – are available for the August 29-31 tour stop. LEGO KidsFest tickets are $22 for adults and $20 for children and can be purchased online at http://www.legokidsfest.com.
The LEGO KidsFest 2014 tour stops:
Raleigh, NC (Feb. 28 – March 2)
Novi/Detroit, MI (April 25 – 27)
Calgary, AB, Canada (May 16 – 18)
Atlanta, GA (June 27 – 29)
Dallas, TX (Aug. 29 – 31)
Richmond, VA (Oct. 3 – 5)
Indianapolis, IN (Nov. 7 – 9)
Each LEGO KidsFest event has five identical sessions. Ticket Prices are $20 for kids and $22 for adults, but with the exclusive discount offered on Candypolooza you will pay $20 for adult tickets as well!
One of MY followers will win (2) tickets to for the opening night session on Friday, August 29,  2014   (4-8:30pm).  I encourage you to LIKE and Follow LEGOKidsFest on Facebook, Twitter and/or Instagram for all the latest ticketing updates as this event has been selling out in prior cities.    Must be 18 to enter, 1 entry per day allowed, random drawing on Monday August 4 by USFG  and announced on my Blog !
Now to enter!!

Click Here

to enter to win a pair of tickets!! 
Good Luck Everyone!!
Candy