Disclosure: I received this product for review, however all opinions are my own. Giveaway will be fulfilled by sponsor.
Since receiving the Nerd Block Jr. box, A has been busting at the seams to tear into it. One of the things I am super strict about is getting all of his homework done before fun or sweets. I think I have found the best bargaining tool for my boys. Let me tell you a little bit about NerdBlock Jr.
Nerd Block is a fun subscription box was developed a few months ago. They also started subscriptions boxes for children ages 6-11. There is a girl box and a boy box. We got the boy box to review.
We don't subscribe to monthly boxes so I wasn't sure what to expect. The items in the box are a mystery every month, so you won't know what you are getting. A complete and total surprise. We received the January box. Here's what it contained:
Avengers First Aid Kit – A is keeping this in his backpack.
Two Harry Potter small figurines (like ones you would get in a gum ball machine)
Transformer Masher head (a little squishy head)
KREO Mini Figure
Johnny Test figurine that also included a mystery figurine. (The boys went nuts over Johnny Test)
The Nerd Block Jr retails for a monthly subscription fee of $13.99.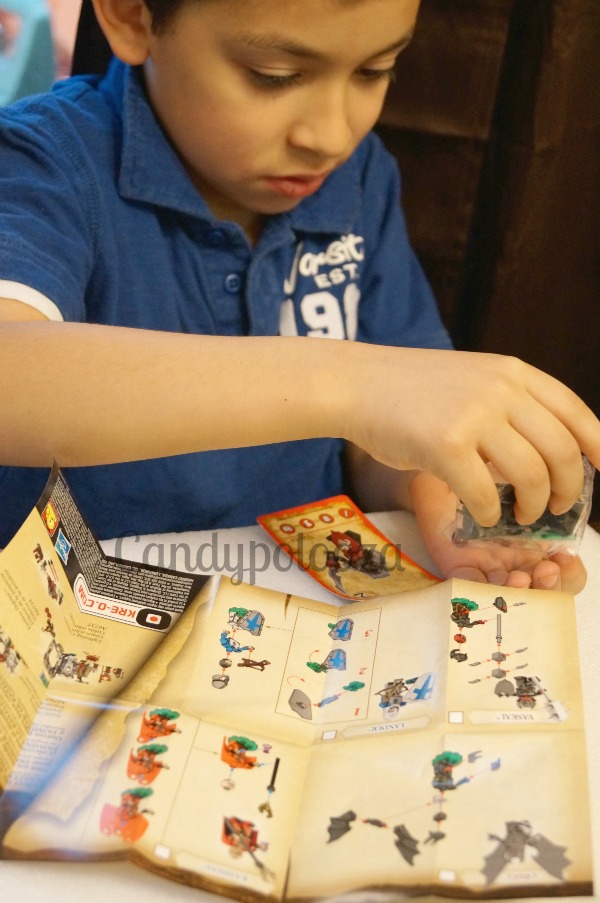 The first item he went for was the KREO mini figure. He loves building block toys. He liked this figurine.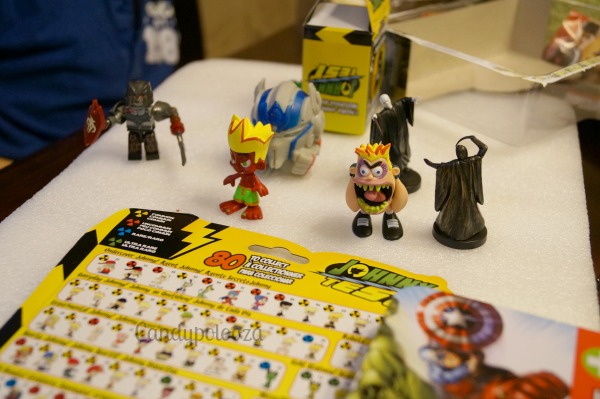 This is what all of the toys looked like, minus the first aid kit. The first aid kit actually proved to be very useful too. A got a scratch at school and used a bandaid to cover it. There's also antiseptic towellettes included. Very cool. Over all the boys liked the box. I'm not 100% I would purchase a subscription just yet, but with the option to purchase month to month I will definitely purchase when I know they will need rewards. Check the website for the date that the new box will get shipped.
Check out the other boxes offered by Nerd Block: NerdBlock Classic ($19.99), The Horror Block ($19.99) and The Arcade Block ($19.99).
I'm super excited for one of you! NerdBlock has been very awesome to offer a Nerd Block Jr for a Boy a Girl!! Make sure to Tweet daily for extra entries!!
 Good Luck! 
Candy