Disclosure: I am a member of the Collective Bias® Social Fabric® Community. This shop has been compensated as part of a social shopper insights study for Collective Bias and its client.
Moms Night In with NickMom
Oh it's gonna be #MotherFunny #cbias #shop
We allow our boys to watch television. Not so much during the week, but we definitely indulge on the weekends while we are home. One of the things that happens a lot is after the boys go to bed, the Nick Jr. channel is still on sometimes until 10pm!
Did you know that at 10pm EST Nick Jr., turns into programming for moms? 10pm and it's NickMom time! I have enjoyed many a laughs with the programming on NickMom.  My friends Brenda & Victoria, also happen to be my neighbors and moms, had never heard of NickMom so I invited them over for a Moms Night In to watch Instant Mom!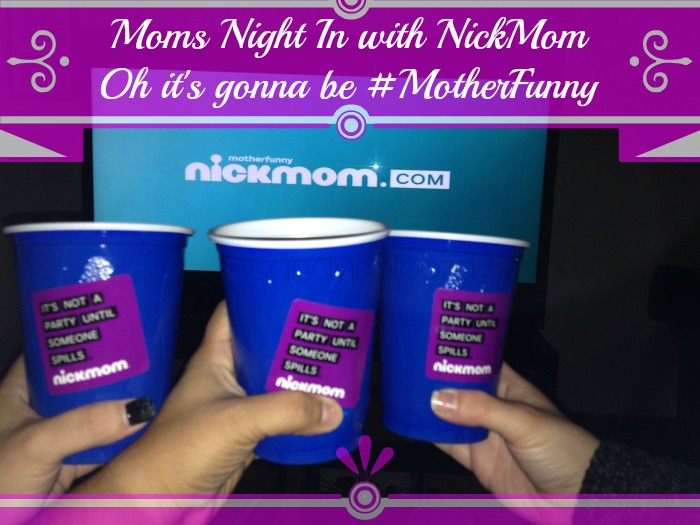 One of the newest shows to be featured on the NickMom channel is Instant Mom! I'm totally going to date myself here– Do you remember Tia & Tamera Mowry the twins from Sister-Sister? Well Tia Mowry-Hardrict is back on television making moms bellyache with laughs on Instant Mom. She is so funny and looks fabulous! Instant Mom is on each night during the NickMom time and on Sunday's a new episode is aired.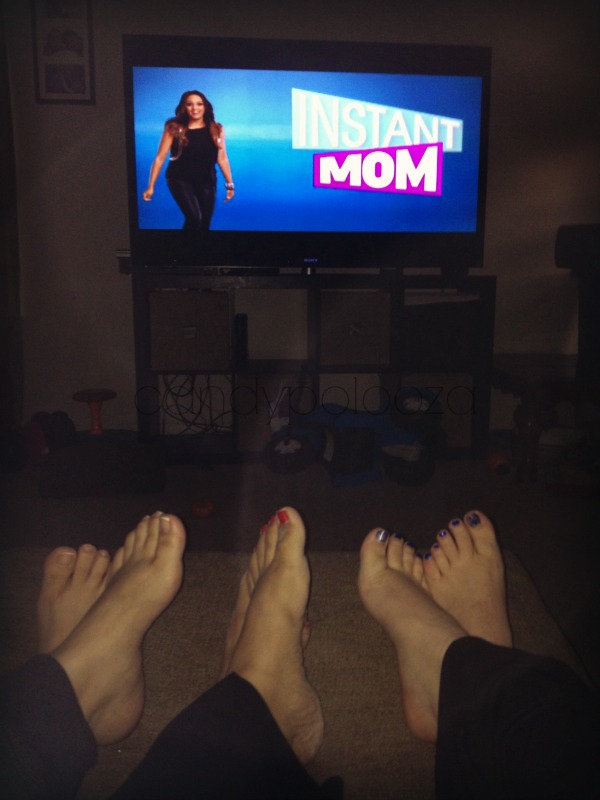 I just noticed we were all wearing black yoga pants.. We are totally moms! Victoria has two children, a boy and a girl. Brenda has two boys just like me. Our kids keep us busy so this night out together was a fun break away from being mom. I'm sure one of us (not saying who) had some snot or some fun kid bodily material them too. I tell my husband, my other kid (sometimes) that I can't seem to keep the kitchen floor clean. I sweep and mop and here comes the spill. Sometimes I just want to get away.. atleast I know that after the boys are in bed, I can lounge for a bit and watch NickMom. I loved our party favors- the words are totally TRUTH! LOL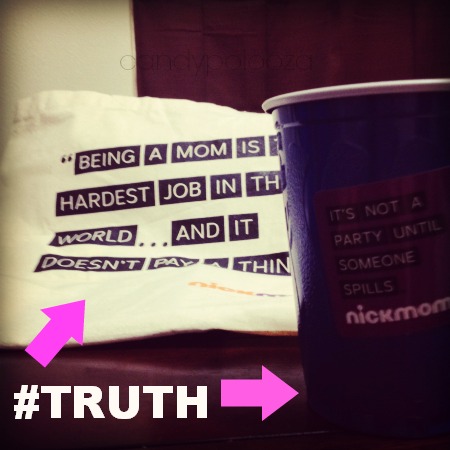 As a proper hostess I also made a drink/nightcap called:
Mama's Bottle of Tea
It was the perfect cocktail for these Texas girls! 
Here's the recipe so you can try it too!
1-3/4oz of Vodka
1 oz Sweet Iced Tea
1/4 oz Fresh Lemon Juice
A Lemon wedge for garnish & sugar for rimming
You'll love it!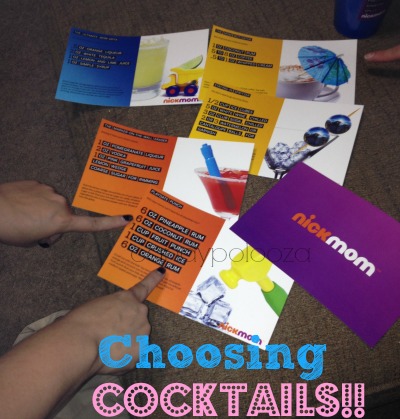 We had a great time catching up, enjoying cocktails and watching Instant Mom. They loved the NickMom programming too! It was a wonderful time and a nice break from just being mom. We love being mothers, but it's nice to let loose and just enjoy adult conversation.
Question:
When was the last time you had a Mom's Night Out or In?