Disclosure: I received Outdoor Vino Sundress Sweet for free from Naked Winery as coordinated by Outdoor PR in consideration for review publication. All opinions are my own.
I love the motto of Naked Winery, "We Aim to Tease." With a name like Naked Winery, you know it's going to be interesting! And it truly is and it's also delicious!  I have never claimed to be a wine connoisseur or have the palate of a Sommelier but when I enjoy a wine, it's that simple. I like it. I hope you enjoy this post, I enjoyed learning about Naked Winery and drinking the delicious table wine; Naked Winery Outdoor Vino Sundress Sweet a Review for you.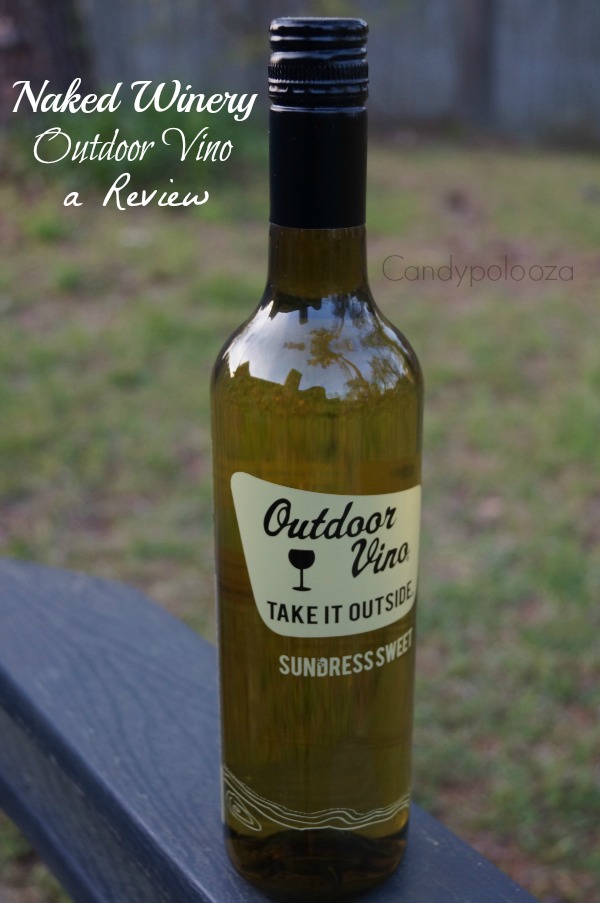 When I first received the wine I wasn't sure what to expect. I chose this variety because I like sweet fruity wines. I know nothing too sophisticated, but that what I like. I chilled the wine and was very excited to unscrew the top and pour into my glass. It's a very light wine with a little bit of dryness. I love the hints of sweet fruit. I'm a huge fan of sweet, it's definitely my style. I am not one to pair wines so you'd have to look on their site to see what you could pair it with. There's not a trailing after taste like some wines can leave your tongue feeling like a piece of sand paper. (Sorry for my poor wine terminology use). It's truly a delightful wine in my opinion. A few friends tried it and were equally impressed. They couldn't believe this wine had come out of a plastic bottle.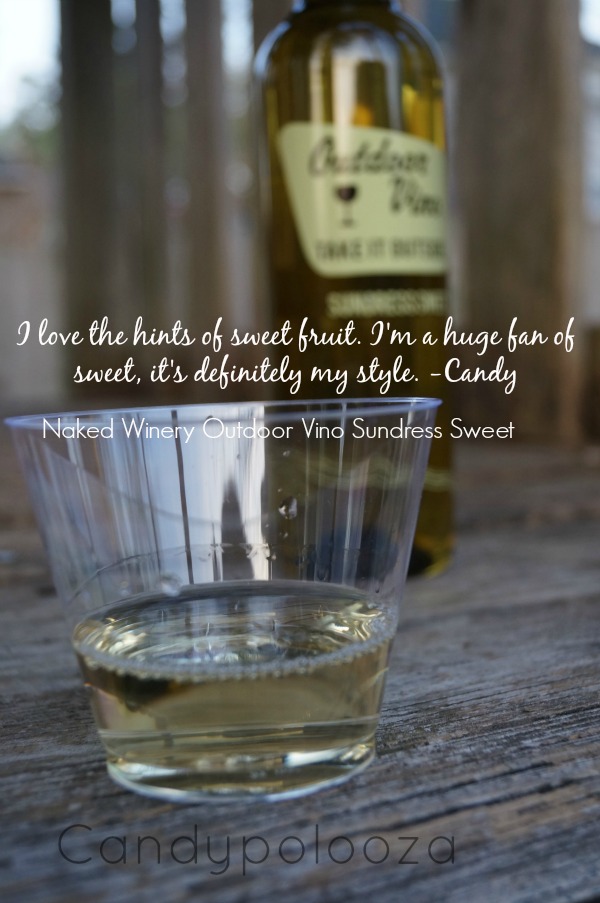 One of the things that I was very impressed with is that the wine bottle is made of BPA-free plastic! That's why you can take this bottle anywhere! You've seen the signs, NO GLASS ALLOWED for safety and security purposes obviously. So this bottle is perfect for those events and don't fret if you forget the bottle opener it has an easy screw cap! Yes!! What a genius design right?! It's pretty cool and the wine is good!
I know some wine aficionados might dismiss ever trying a plastic bottle of wine. Give it a try! You'll be highly impressed.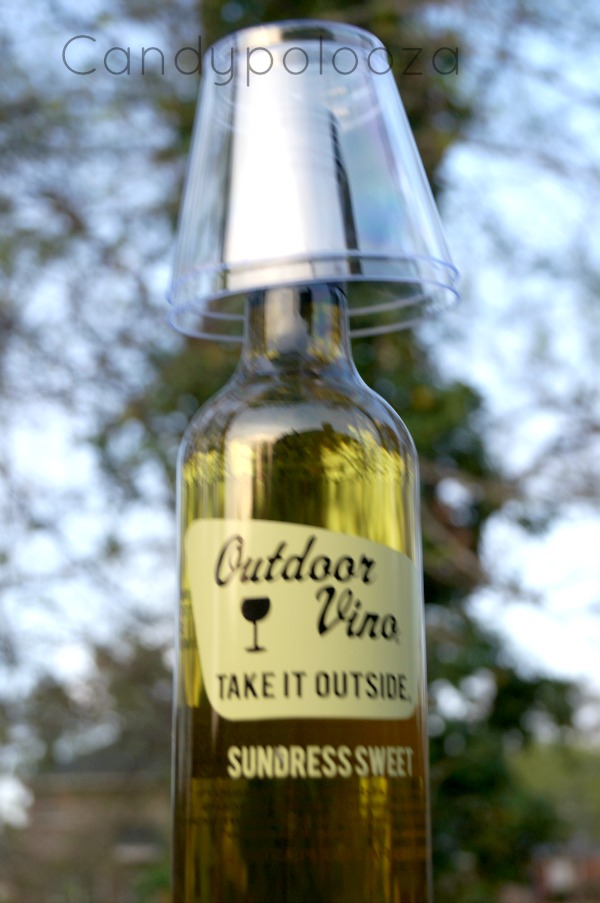 Grab a couple plastic cups and head out and enjoy the Outdoor Vino!
Here's a little information on Naked Winery from their website:
"At Naked Winery, "We aim to Tease"! We are on a mission to cut America's divorce rate in half by encouraging people to reconnect with each other by sharing a glass of wine nightly. We produce premium class Oregon and Washington wines, with exotic brands and provocative back labels that are just a bit risqué.  We strive to change the conversation and encourage you to set the mood of romance and fun.
Visit us in Hood River or Bend, Oregon or stop by in South Dakota! Join our Club Naked and get Naked on the regular and join in on Play Naked dates! We look forward to a long and meaningful relationship!"
Right now you can pick up two bottles of the Outdoors variety in a bundle!