My trip to Los Angeles has ended. Did you follow along any? It was absolutely INCREDIBLE. I'm so fulfilled and I'm stoked to share my first bit of news from the event with you. Thanks so much to Disney for sending me along for this epic event, while they did provide for me during the event all opinions are my very own. Now let's get to it, real talk with Bellamy Young. I call it real talk but it truly felt like a conversation among girlfriends. Young was very kind and personable with all of us. Truly a pleasure to speak with and I'll share a little something that she did that totally blew me away at the very end.
One of the awesome things that happened during the interview and a testament to how she really does interact with her followers on social media was when Natasha of HousefulofNicholes provided a question from one of her followers and Bellamy asked who it was. She knew exactly who the tweeter was and gave us a little background on her! How impressive right?! She's the real deal folks!
SCANDAL
What do you know about Bellamy Young? A North Carolina native and former pageant queen, she is as real as they get. Currently President of the United States on Scandal. She shared a very personal thoughts on her character as the series ends gets closer.
What Bellamy has learned from Mellie Grant:
"She's so flawed.  But she has such big dreams, and she's doggedly loyal, and will fall on her face, but she will stand up and walk forward, like the Terminator, do you know?  Like, all of that skin just like, hanging off her face?  I marvel at her.  It's been a great, great gift.  Not just the fact of having a job, but the fact of getting to be her."
On being a part of the Scandal cast:
"It's just been really extraordinary.  It really, really has.  And my therapist says this cast has reparented me.  And it's true.  It's unconditional love."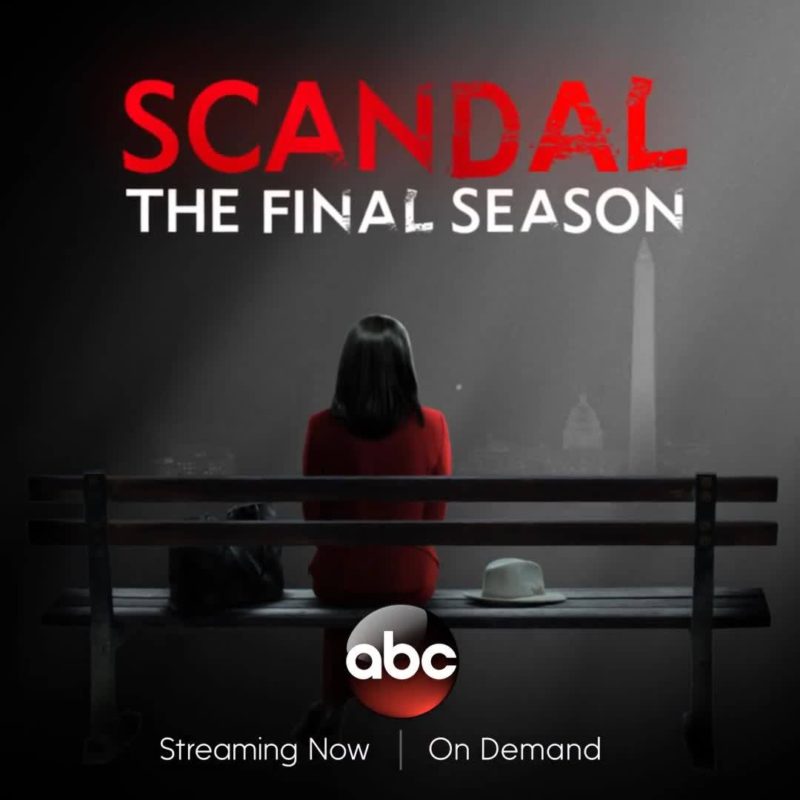 Before we leave Shondaland- did you hear about the crossover event with How to Get Away with Murder?! Yes it's coming- here's a sneak peek:
In the midst of moving on from the White House, Olivia gets an unexpected visitor in criminal defense attorney Annalise Keating, who seeks her help in fast-tracking a judicial reform class action to the United States Supreme Court. However, after Olivia's recent fall from political grace, it's going to be more challenging than ever to get the support they need, on a special, TGIT Crossover Event episode of "Scandal," airing THURSDAY, MARCH 1 (9:00–10:00 p.m. EST), on The ABC Television Network, streaming and on demand. Viola Davis and Aja Naomi King guest star. 
Make sure to tune in for the #HowToGetAwayWithScandal crossover episodes airing Thursday, March 1 on ABC (Scandal at 9|8c and HTGAWM at 10|9c). If you are a few episodes behind- get caught up or rewatch past episodes either streaming or on the ABC app! I have faith you can catch up by tonight! See you on Twitter!
A Wrinkle In Time 
While the #ABCTVEvent was part of the reason we got to chat with Bellamy, she also had a small part in A Wrinkle in Time! It was fantastic to see her on the big screen as a Cazamotz mom.
How she became involved in the film and what it was like for her:
"I mean, Ava.  Right?  Working with Ava is a dream.  She's such a visionary, and it was a joy to go.  
"Ava had directed a second season (of Scandal).  She called and she just said, "Would you like to do two days on this movie? First of all, if she called and said, "You want to do two days in my garden?"  I'd be like, "Yes, I do, please, I'm bad at planting but I really want to be there." "I have loved this book so much since I was a child.  And so it just made it all the better. It was November 8th and November 9th, so it was election day.  And then overnight.  So the whole ride has been crazy." 
What she loved about the book
"The book meant everything to me when I was a kid.  So, even the tiny little bit, just to be a part of something that might get other kids to read the book, or get excited about it, you know.  There's a whole quartet of books in this family.  So, anything that engenders interest in that. I loved in the book that she always made a point of saying "alike is not equal" because alike brings everyone down. Individuality and equality is what we aim for, right?  I hope what people take away is that being yourself is your greatest gift."
I invite you to share Bellamy's quote below on Twitter!
Your greatest superpower is your individuality and being brave enough to explore that can instantly break you free. It will literally free you. - Bellamy Young #WrinkleInTimeEvent
Click To Tweet
Get social with Bellamy! Because she's watching and she'll get social right back with you! 
TWITTER ♦ INSTAGRAM ♦ FACEBOOK
It's not secret that I LOVE Scandal and have been a fan since the start of the series. Well my younger sister Kari shares a deep love for all things Scandal and I shared that with Bellamy while we are taking a photo together and she says, "let's make your sister a video!" I was so surprised and excited. I shared the video with Kari as soon as I could and called her so she could watch. The video will only be for Kari but I did take a screenshot of a cool selfie with Bellamy from that moment. You also know how much of a crier I am, so as you can imagine this girl was in tears. Happy and grateful tears. What a sweet thing to do for her fans.
If you've never seen Scandal, I implore you to do so and keep track of what's coming next for Bellamy- she's an amazing actor and person.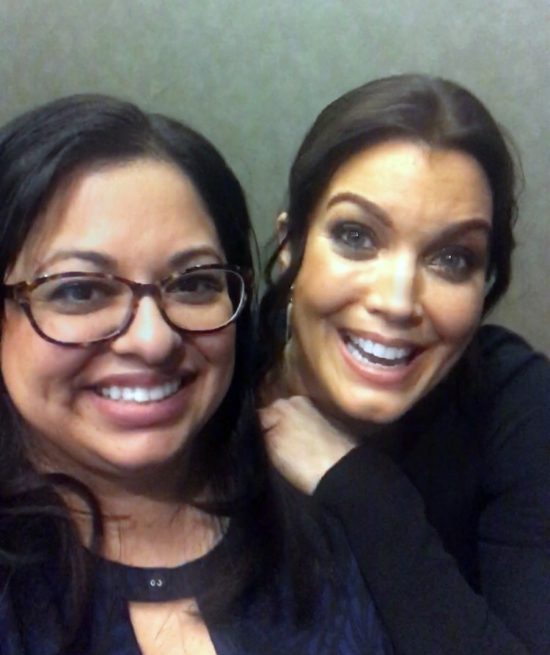 Question:
Do you watch Thursday night TGIT programming on ABC? Which show?
Cheers! 
Candy
SaveSaveSaveSave
SaveSave
SaveSave
SaveSave
SaveSave