Disclosure: This is a sponsored post, however all opinions expressed are my own.
How many times have you made that delicious grilled guacamole this summer? I hope as many as I have! That has to be one of my favorite recipes from the ones that I shared with you before the 4th of July! Who am I kidding, our grill has been busy this summer! And we have enjoyed each of the recipes featured in that post. Mazola wants to make your grilling a little bit easier before summer ends! Who's ready for a fabulous Summer Grilling with Mazola Giveaway?!! Here's what the lucky winner will be receiving!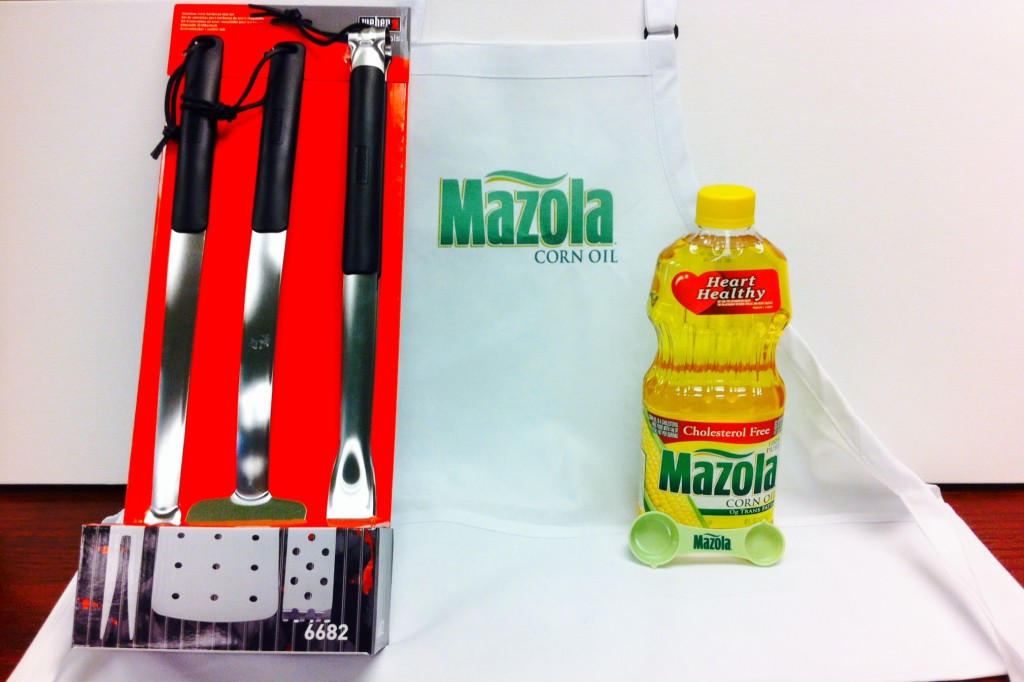 You'll be grilling in style with your very own set of Webber grilling tools, an awesome Mazola apron, a bottle of Mazola Corn Oil and measuring cup AND a $25 Visa gift card! Pretty awesome right?!
Enter to rafflecopter below!
But first here's another delicious recipe you can prepare on your grill! Click on the image to access the recipe!
"Why grill with Mazola Corn Oil? Did you know most grills are too hot for olive oil to handle? Corn oil has a high smoke point, meaning it's ideal for your marinades and protein on the grates, and won't burn or leave a bad taste. More importantly, it's a better-for-you way to grill – a recent study found corn oil lowered LDL or "bad" cholesterol more than extra virgin olive oil." – from our sponsor!
Good Luck! 
Candy