Are you completely obsessed with sausages? I don't know about you, but I love a good sausage. I'm so excited to share the best places in the world to indulge your sausage obsession (besides Germany).
If so, you're not alone. Many people are. And more and more of them are coming out of the woodwork to admit it. Nothing in the culinary universe compares to these cylinders of ground, spicy meat. 
Everyone knows that Germany is the home of sausages and the place all aficionados go for their wurst. But, it's not the only place on the planet where sausages are popular. Other nations, mainly in Europe, have created their versions. And they're often better than those available north of the Alps. 
Do you have a burning sausage obsession? Check out these incredible sausage destinations and what makes them so famous. 
Croatia

Croatians are big fans of sausages, and they have some particularly exciting versions. Most people associated this Mediterranean state with being a part of Eastern Europe, but it is very culturally similar to Italy, sharing an extensive land border with the country, near the glorious city of Venice. 
The country is famous for two types of sausages – the cešnjovka and the Kulen. The former is the classic garlic flavor foodies from all over the world go to Croatia to experience. The latter is a lesser-known paprika-flavored offering, but just as delicious. In Croatia, people like to eat their sausages with all sorts of accouterments, including exciting pickles. Try it for yourself. 
Italy
When it comes to food, Italy seems to have it all, from the humble bowl of pasta to the most decadent of tiramisu. On the sausage front, it's not bad either. The country offers the most delectable mortadella slices which work exceptionally well when paired with a refreshing beer on a summer's day overlooking Lake Garda. 
Butchers in Italy make finding quality sausages super easy. And their products don't taste anything like Italian sausage you get in New York. It's completely different, much more authentic, and far closer to the original. 
The UK
The UK is a funny old place. Sometimes the food is exceptional, and other times dire. It depends where you look. The Brits like to flavor their sausages with old-school herbs like sage, making them ideal for sausage bread. There is also a burgeoning artisan sausage scene. As palates in the country have become more discerning, people have begun demanding more interesting flavors in their sausages. No longer is blandness acceptable, so the market is responding. 
If you're traveling to the country, the best place to look for interesting sausage are local delis. There are dozens of these in practically every historic town and tourist trap – it's just a matter of finding them. Google Maps can come in handy here. 
Switzerland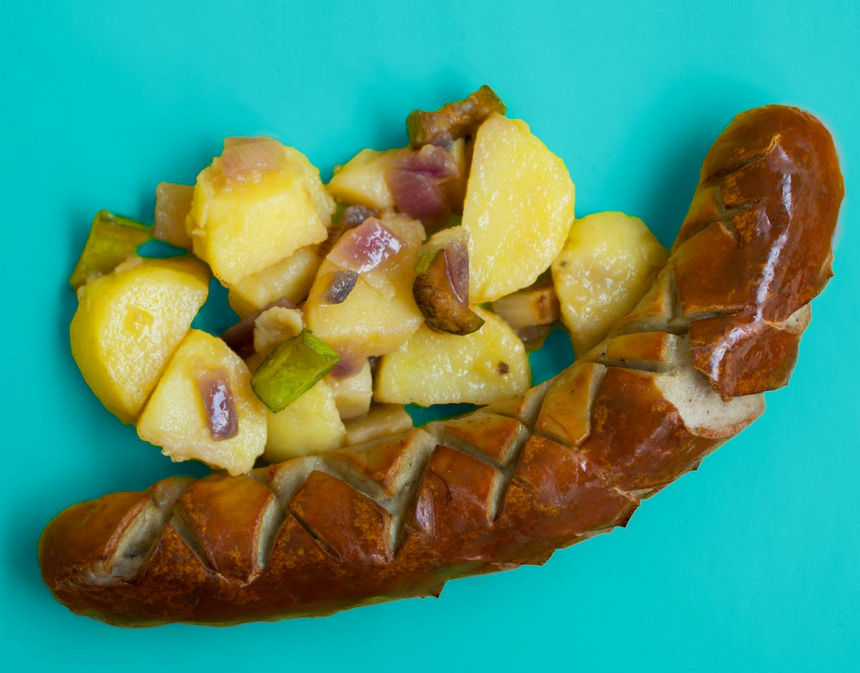 The Swiss have a very similar sausage culture to France, serving up the iconic cevelet. This delightful sausage used to be made with brains before the BSE crisis put that idea to bed. There's also the Thuringian sausage that has European protected status, like Cheddar cheese or champagne. Even for experiences sausage eaters, it takes a little getting used to. But once you adjust, you can't get enough of the stuff. 
Question:
Do you like sausage? Spicy or mild? 
Cheers!
Candy