This is definitely not a traditional Mexican enchilada.. but we won't tell my grandma ok! LOL I love making authentic Mexican enchiladas but let's be real, I hate burning my fingers when rolling them after you fry the corn tortillas in the red chile powder sauce.. It hurts like a mother ya'll.. I swear my grandparents have no senses on their fingertips.
This recipe I came up with myself and I used Cabot White Cheddar cheese. Thank you Cabot for making such delicious cheese!!
In this recipe I used the classic cheddar.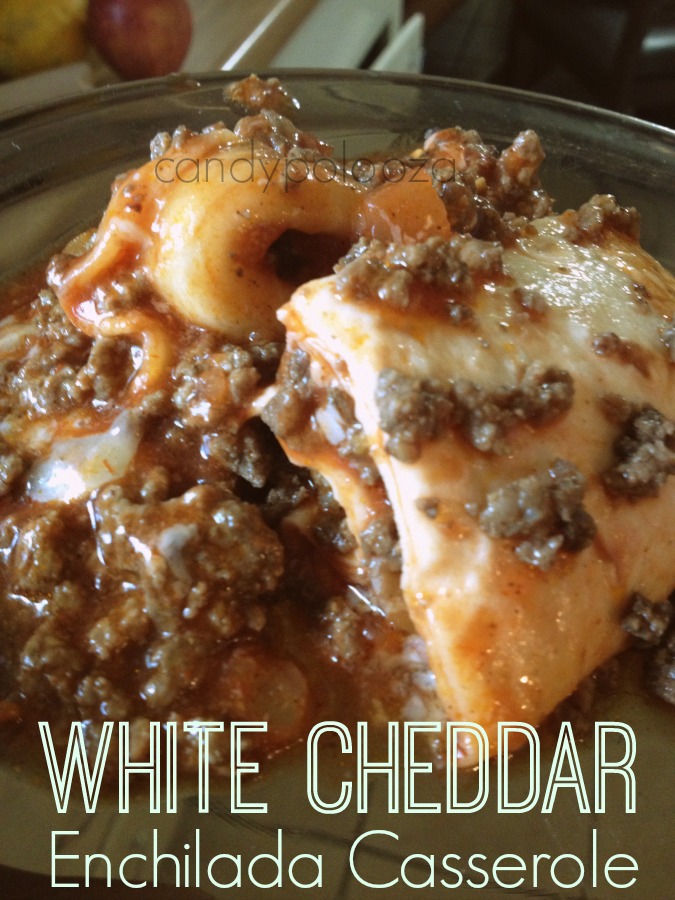 Ingredient List:
1 lb Browned Ground Meat (make it healthy with ground chicken or turkey!)
1 Can of Enchilada sauce
Jar of salsa
Flour tortillas (depending on how many layers you want)
2 Cups of grated Cabot Cheddar Cheese or any other cheese of your choice.
Ready to layer it up? I used a large circle casserole dish.
The recipe is really easy for this dish. All of the ingredients are easy to make and use so as long as you cook your meat before it the assembly should not take long. Depending on how meaty or cheesy you want it you can double up on your layers. I took it easy with this since it was the first time to make it like this. I covered with one more tortilla and topped it off with the remaining salsa and cheese and covered with the can of enchilada sauce. Cover and bake in your over or toaster oven like me for 35 minutes on 400. Pretty much what you want to achieve in the baking process is for all of the ingredients to blend and get hot. You could also microwave the recipe if you are low on time. But don't cover it with foil if you do! You knew that already!
Seriously, once cooked completely it'll look like this: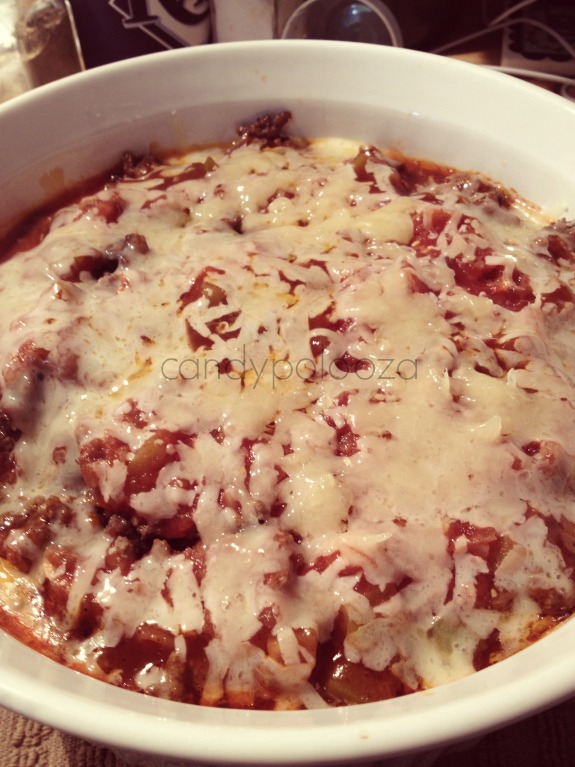 Carefully cut a slice and spoon it out with a spoon. It is super cheesy and moist. The tortillas have soaked up the juice from the salsa and enchilada sauce. Absolutely delicious!
I hope you enjoy this recipe soon!