As a parent, keeping your children healthy is a top priority. It's up to you to make sure that they eat well and they get enough exercise so they can stay healthy. You also need to teach them good habits while they are young so they can stay healthy as they get older. But one thing that parents tend to struggle with is oral health.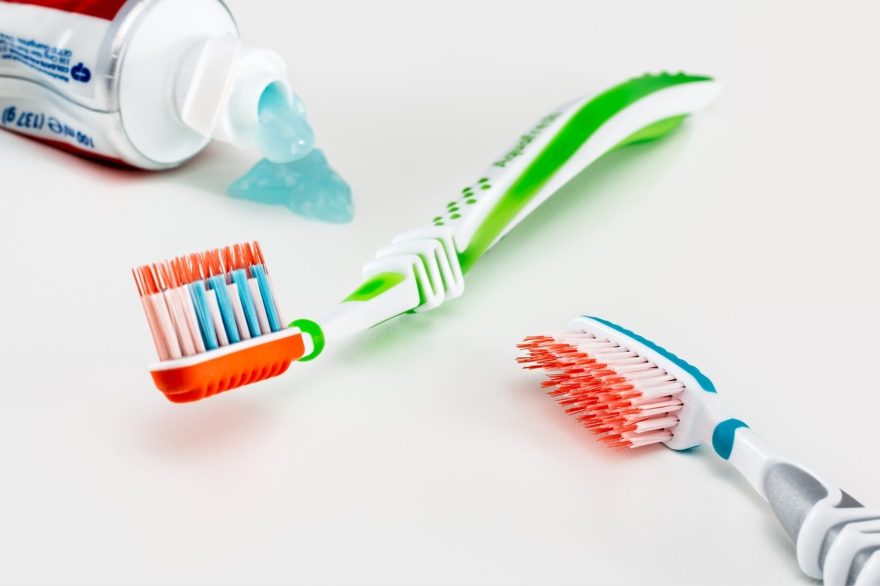 Image From Pixabay CCO License
Most people don't realize just how important it is, and when it comes to younger children, you may think that it doesn't matter because they are going to lose their baby teeth anyway. But oral health isn't just about tooth decay. If your child has dental issues, it can lead to all sorts of other health issues beyond rotten teeth. It can cause infections in their gums which are painful and if left untreated, can cause some serious issues further down the line. A buildup of bacteria in the mouth can spread to other areas of the body as well and lead to problems like respiratory issues and an imbalance in gut bacteria. Dental health can also be a window into your child's overall health as certain conditions like diabetes can make it difficult to manage oral health. That's why it's so important that you prioritize dental health in your child and make sure that you stay on top of it. These are some of the best ways to improve oral health in your children.
Find A Good Dentist
The first and most important step is to find the right family dentist. It's always best for everybody in the family to use the same dentist because it makes it easier to set up appointments and it may also help with diagnosing issues if they are hereditary. Finding a dentist with exceptional skills and making sure to have regular appointments with them will help you to catch any problems early on. They will be able to tell you if your child is brushing properly and give them tips on how to improve, and they can also tell you if their diet is causing any oral health problems. This preventative care is the best way to manage your child's oral health but if you skip out on dentist appointments, you won't know that something is wrong until your child starts experiencing severe pain. You should start seeing a dentist as soon as your child's teeth come through. Studies show that children who see a dentist early on have a much lower rate of oral health problems and the dental costs for the family are around 40% lower, so skipping the dentist will actually cost you more money.
Teach Good Habits
Getting your kids to brush their teeth can be tough, but it's important that you teach good habits from the very beginning. Often, it's best to start before their teeth come through. If you take a soft toothbrush and with a bit of water and brush it on their gums, they will get used to the sensation. That way, they will be less resistant once their teeth come through and they need to start brushing properly.
Once they do have teeth, you need to brush twice daily and once their teeth begin to touch, you can even start flossing. Ask your dentist for advice on how best to floss young children's teeth without damaging their gums. At this stage, they will still be too young for mouthwash because they need to be old enough to know that they should spit it out.
To begin with, you need to supervise them while they are brushing their teeth to make sure that they are doing it properly. But as they get older, you can start leaving them to do it on their own, as long as you teach them good habits while they are young.
Encourage A Healthy Diet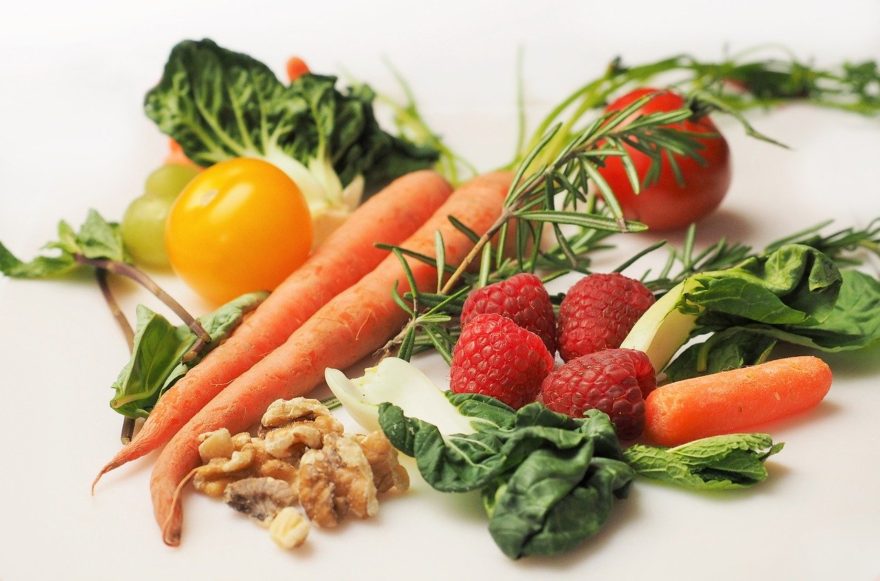 Image From Pixabay CCO License
Getting them to eat the right things is so important for their overall health, but it also makes a big difference to their oral health. If they are constantly filling up on sugary foods, they are far more likely to have problems with tooth decay. But if you can encourage them to enjoy healthy foods and start swapping out some of the sugary snacks for better alternatives, their oral health will be a lot easier to manage. Getting kids to enjoy healthy food is always going to be hard, but there are a few simple things that you can do to help. Firstly, getting them involved in the kitchen is always a good idea because if they help to prepare the food, they will be more excited about eating it and they will be more willing to try new things. You should also introduce new foods gradually and serve them alongside things that you already know they like. That way, it won't seem so daunting to them and they will be more receptive. Finally, you need to make sure that you set a good example because if they see you snacking on chocolate all of the time, they'll want to do the same.
Be Careful With Pacifiers
It's healthy for your child to use a pacifier when they are younger but you need to be careful as they start to get older. If they are constantly sucking on a pacifier, it can have a big impact on the shape of their mouth and the way that their teeth line up. In the long term, this will lead to a lot of dental problems and they may need to wear braces to straighten their teeth out. Crooked teeth are also harder to clean as there are gaps where food and bacteria can sit, so using a pacifier for too long can lead to some serious oral health issues later in life. The best time to wean your child off their pacifier is between 6 and 7 months. After 9 months, they will begin to form an emotional attachment and the longer you leave it, the harder it will be to get them to stop using it.
As long as you follow these basic rules, you can make sure that your child's oral health is good and avoid any of the other health problems associated with bad dental hygiene.
Question:
Have you taken your child to the dentist or made their appointment this year?
Cheers!
Candy