Kids are back to school and the learning is on! I don't think I've ever talked about bilingualism when it comes to my kids before. My boys are not fluent Spanish speakers. They speak English and understand some Spanish, so when I find things to help teach them we go all in. You've heard of Dav Pilkey's DOG MAN series right? Well, the books are in Spanish and we are LOVING reading them in Spanish. I'm very excited to be partnering with Scholastic for a giveaway, so make sure to keep reading and make sure to enter down below!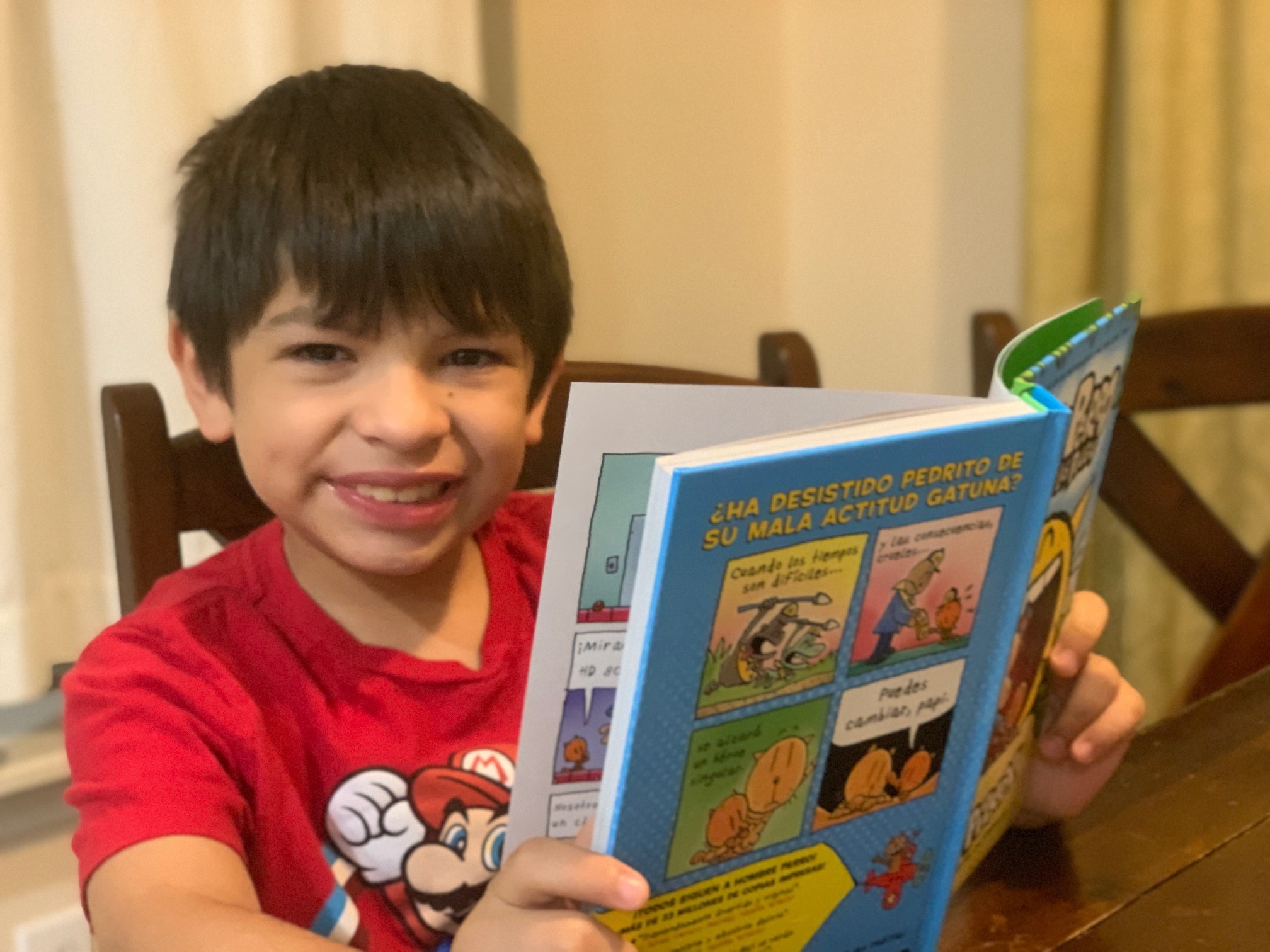 We are having a blast reading the book and spending time together. As avid fans of Dav Pilkey, this series is so much fun and great for all ages.
About the Series
With its trademark humor and heart, Dog Man launched in August 2016 to multiple starred reviews and was instant bestseller, appealing to kids and critics alike. The series has more than 23 million copies in print to date with translations in 32 languages. Dog Man: Brawl of the Wild, released on December 24, 2018 with a 5 million copy first printing, dominated both adult and children's bestseller lists, and debuted at #1 overall on the New York Times, USA Today, Wall Street Journal, and Publishers Weekly bestseller lists.
Dog Man follows the adventures of a lovable canine superhero who's part dog and part policeman. With each Dog Man book, readers see the growth and development of the main characters George and Harold through their comics. Their artwork, grammar, as well as their spelling improve as the series progresses.
Dog Man in Spanish language:
Book 1: Hombre Perro (released 8/29/17)
Book 2: Hombre Perro se desata (released 12/26/17)
Book 3: Hombre Perro: A Historia de Dos Gatitos (released 8/28/18)
Book 4: Hombre Perro y Supergatito (released 2/26/2019)
Book 5: Hombre Perro: El Señor de las Pulgas (to be released 9/3/19)
About Book 5, Hombre Perro: El Senor de las Pulgas
Cuando un grupo de villanos irrumpe en la ciudad, Hombre Perro acude a la acción… y esta vez no está solo. Junto a un adorable gatito y un extraordinario robot, nuestros héroes deben unir fuerzas con un aliado inesperado: Pedrito, el gato más malvado del mundo. Pero, ¿podrá el malvado Pedrito evitar la venganza y aventurarse en la virtud?
When a new bunch of baddies bust up the town, Dog Man is called into action — and this time he isn't alone. With a cute kitten and a remarkable robot by his side, our heroes must save the day by joining forces with an unlikely ally: Petey, the World's Most Evil Cat. But can the villainous Petey avoid vengeance and venture into virtue?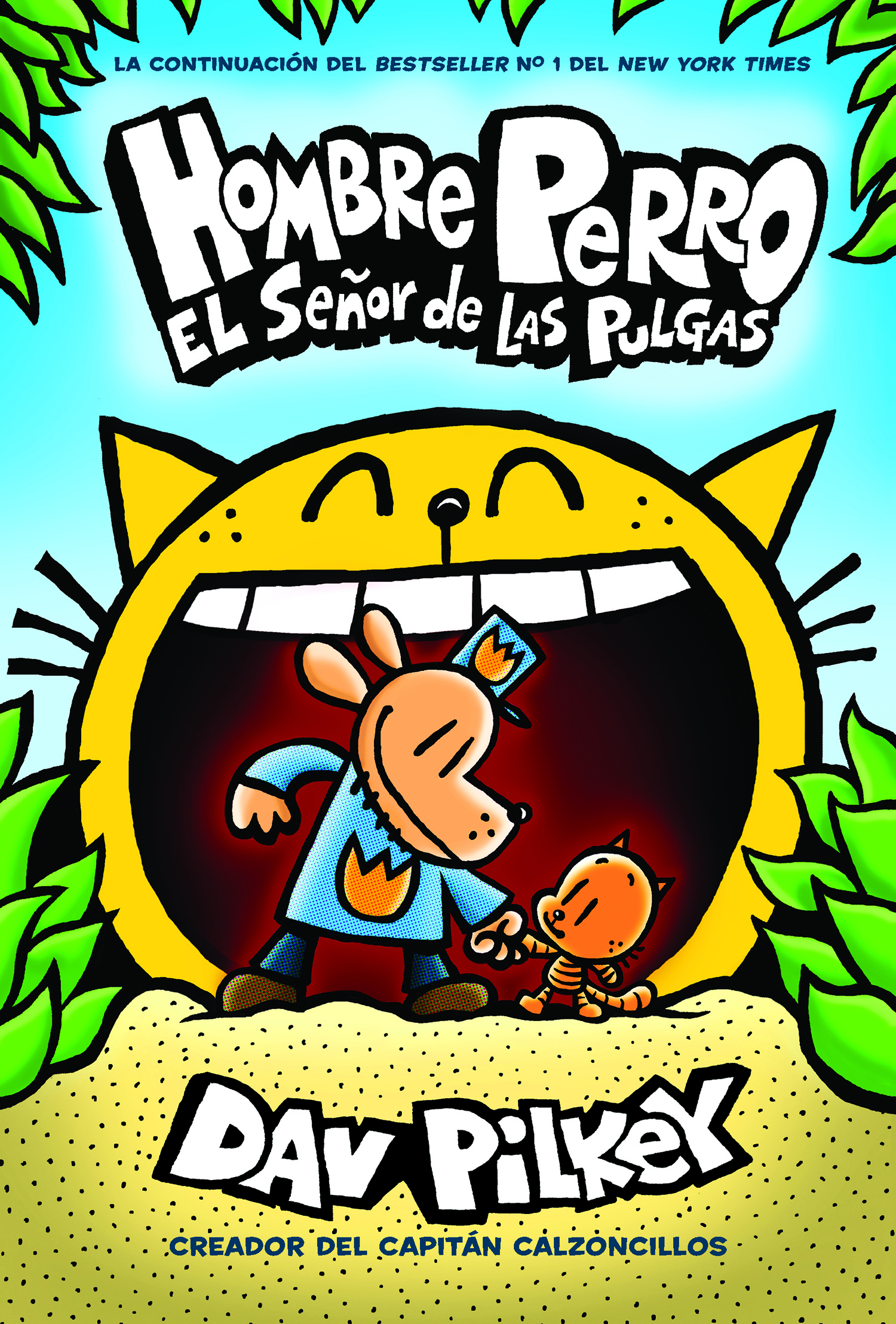 About the Dog Man "Do Good" Global Tour
This fall, Dav Pilkey's "Do Good Tour" will bring together kids, families, and educators, to highlight the many ways books inspire—and how each individual can help others make a positive difference wherever they are. Hosted by bookstores and key community partners, all of the events will have a "do good" component to support non-profit literacy organizations, local charities, military families, schools as well as libraries in underserved areas. The "Do Good Tour" officially kicked-off at the Mississippi Book Festival in Jackson, Mississippi on August 17th.
About the Creator
Dav Pilkey is the author and illustrator of the worldwide bestselling series CAPTAIN UNDERPANTS and DOG MAN. He is also the creator of the Caldecott Honor picture book THE PAPERBOY, the California Young Reader Medal-winning DOG BREATH, and the RICKY RICOTTA'S MIGHTY ROBOT series, illustrated by Dan Santat.
Pilkey's latest creation, Dog Man, continues to be a #1 New York Times bestselling series with more than 23 million copies in print worldwide and translations available in more than 27 languages. Dog Man is being adapted as a stage musical in "Dog Man: The Musical" from TheatreWorksUSA in New York City in Summer 2019, with a North American tour to follow in Fall 2019 and beyond.
HOW TO ENTER THE GIVEAWAY
Leave a comment below telling me what is your child's favorite book by Dav Pilkey??
Share the giveaway from the Candypolooza Facebook page. Add the public link in the comments below for an additional entry.
Leave a comment on another blog post and come back here to tell me which post you commented on.
Follow me @Candypolooza on Instagram – Leave your Instagram handle in the comments below.
Follow me @Candypo on Twitter – Leave a comment with your Twitter handle in the comments below.
*YOU CAN COME BACK AND LEAVE A COMMENT DAILY*
*LEAVE A COMMENT FOR EACH ACTION SEPARATELY!*
GIVEAWAY DETAILS:
Giveaway starts: Friday, September 27th, 2019
Giveaway ends: Sunday, October 11th at 11:59pm EST
Amount of Winners: 1
Prize 1: One (1) winner will win:
DOG MAN (HOMBRE PERRO) TO THE RESCUE!
Enter for your chance to win all five (5) books in the Hombre Perro series, plus a Dog Man plush and t-shirt.
How to Enter: You can enter the giveaway daily by following the How to Enter Giveaway rules above.
Prize fulfillment: Winner's will have 24 hours to respond to email and prizes will be shipped within 6-8 weeks of prize notification. Please make sure to check spam mail or include info at candypo.com in your contacts to avoid missing the winning email.
Giveaway open to US addresses only. Prizing and samples provided by Scholastic.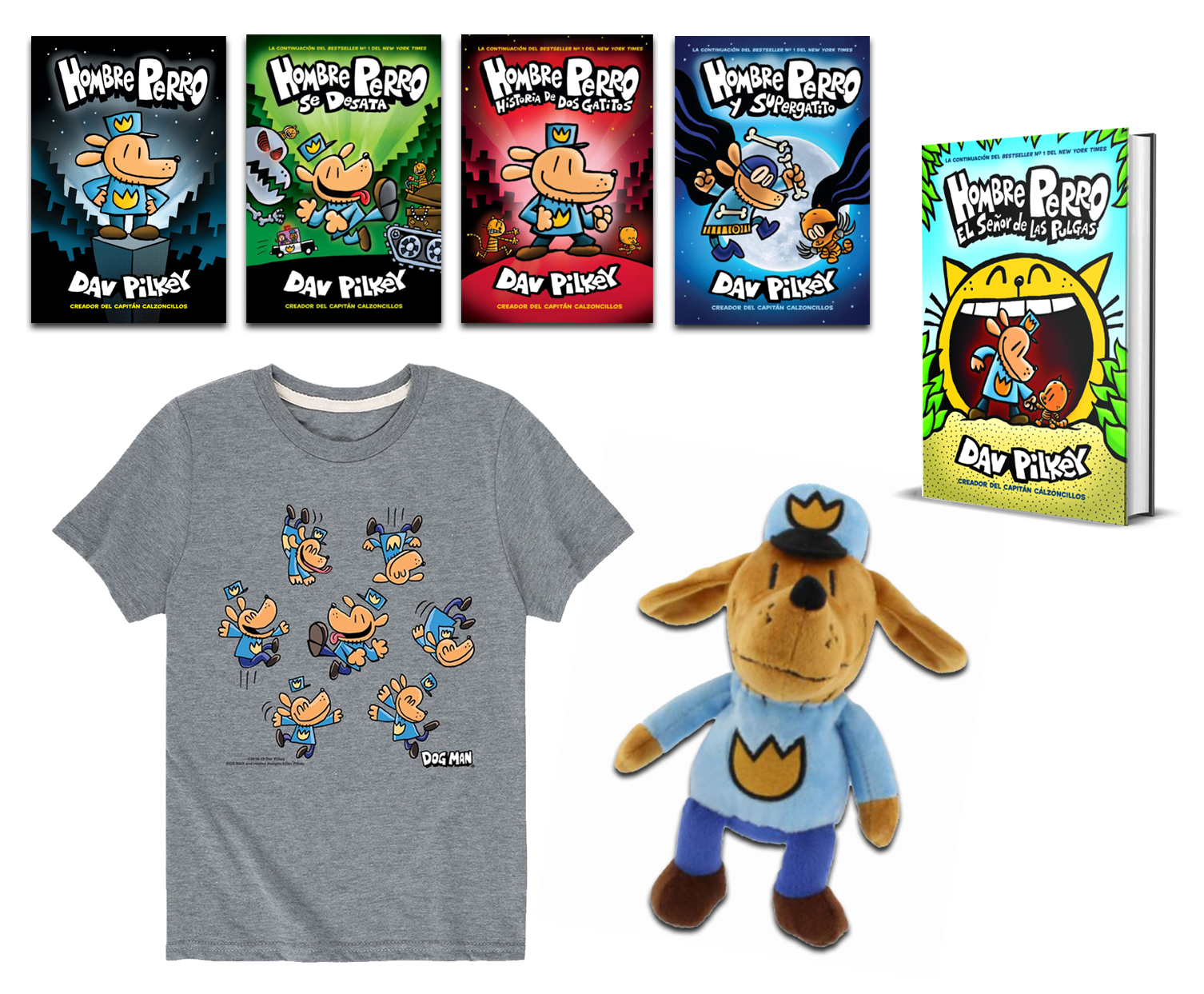 Good luck friends!
Candy