Oh say it aint so! I'll always have the memories right? Remember my first and second post of images from my time at Hispanicize? Well I have drug it on long enough! Actually I have enjoyed writing these posts sharing all of the pictures etc, it reminds me of the wonderful time I had in Miami that week and all of the goals I came home with that I haven't implemented or started. Get it together girl! I will! I'm on it! You know you talk to you self at times. No judgement 😉 Now, on to the pictures from the rest of the fun from #Hispz15!
After the STEM session I headed over to the private event with Mazola featuring Chef Ingrid Hoffman. I have had the pleasure of owning one of Chef Hoffman's cookbooks and sharing her amazing recipes with you all as well. It was awesome to hear her speak of her native Colombia and how she enjoys using spices in non-traditional ways. Have you ever thought about adding spices to yogurt? Yeah, me neither! It's definitely something I'll be trying soon too! She recommended changing up your flavors to keep your pallet busy.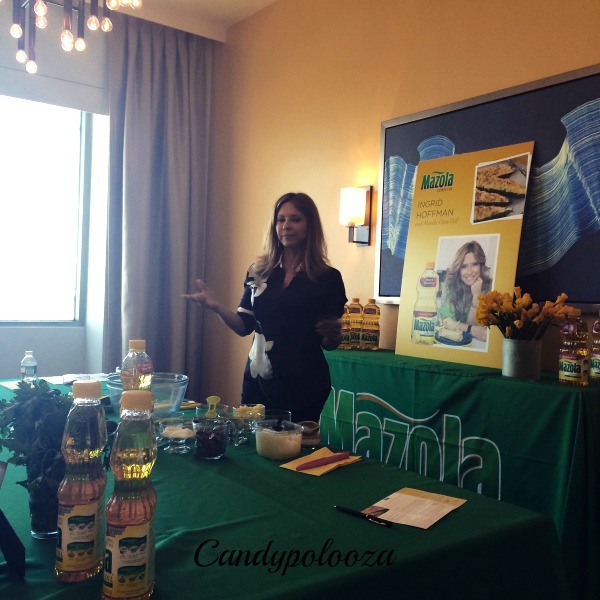 She also prepared a delicious dish for us to try. An easy and delicious stuffed zucchini!
It was really tasty and I need to make it for the hubs! I know he would enjoy it. The boys.. they are iffy on their vegetables unfortunately. I'll have to update the post with the recipe.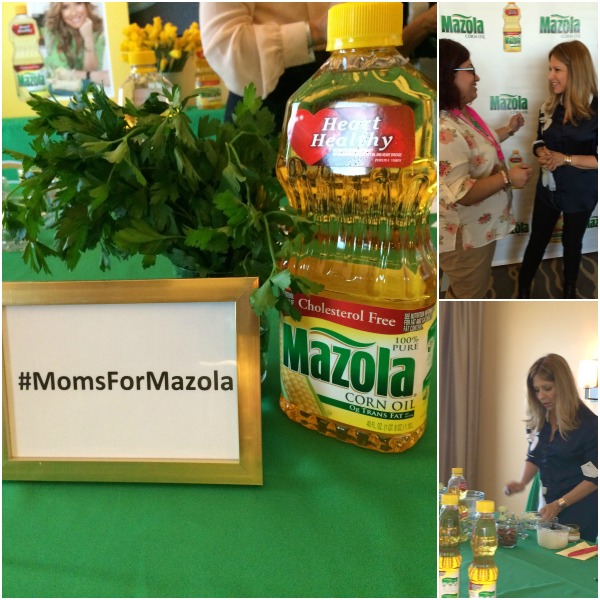 And of course I got a picture with her! She was a pleasure to hear and get to speak to.
After I left the #MomsForMazola event I went downstairs to the #ViveMejor area and heard the buzz about William Levy taking pictures with everyone. At first I was like, "meh I don't really care." But then I was like, I've seen this man in Mexican soap operas and I know my mom is a fan so I moseyed on over to see if I could get a picture with him. and I totally did! My mom loved the picture. I didn't get to chat with him or anything, it was just a stand here smile and click. He was very gracious though and I got an actual smile, he does this sexy smolder normally but I got a smile.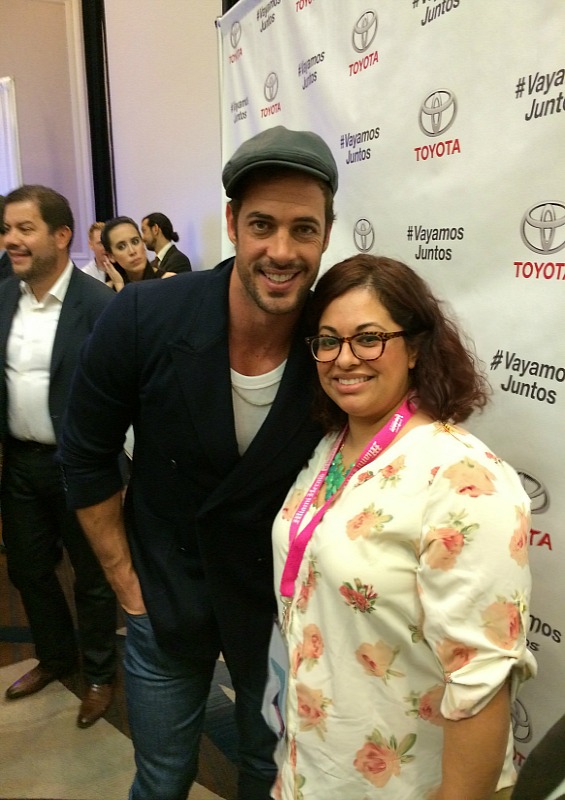 I got really lucky too because they stopped pictures a couple people after me.
Throughout the week there were featured Artist on the Rise during the afternoon sessions. I was lucky enough to catch these ladies out of New York on Thursday. Their sound was amazing!!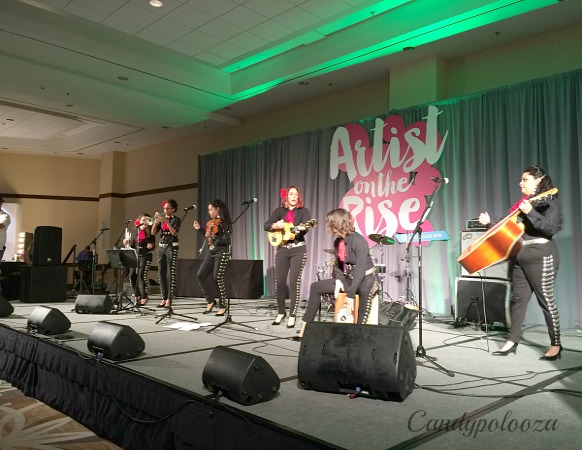 Mariachi Flor de Tolache 
Latina Mom Bloggers hosted an event to share their soft launch of DiMe Media Inc. Di Me means tell me in Spanish. It was very exciting to be at this event, because Latina Mom Bloggers was one of the first sponsored posts on Candypolooza. Angela, Cristy and Piera will always have the biggest supporter in me. I appreciate them for taking a chance on me when I was first starting.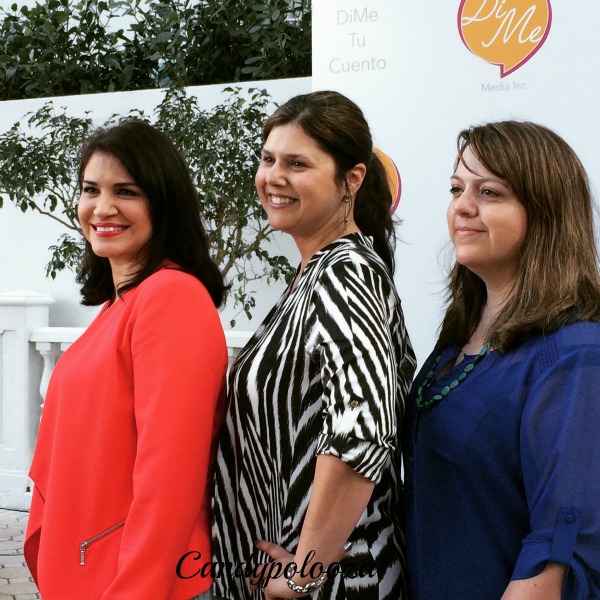 Angela, Cristy & Piera
DiMe Media Inc.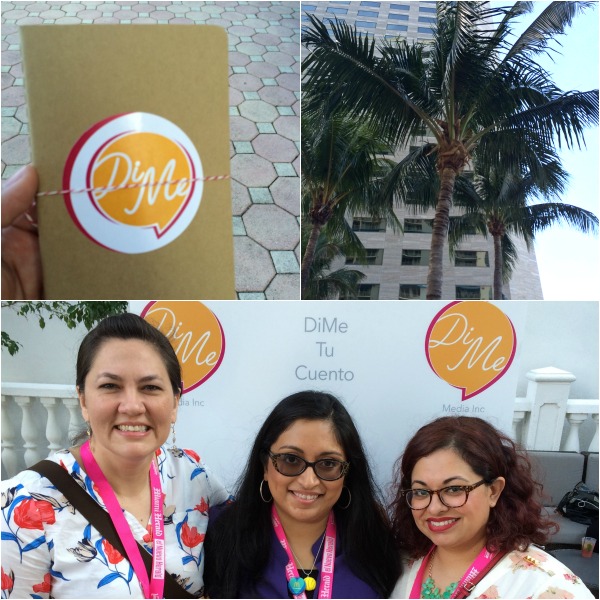 So glad I got to see my Texas friends Lilli from MyTotsTravel & Melanie QueMeansWhat. I miss my Texas ladies!
After the launch party we ran upstairs and got dressed up for the 3M Impact Awards.
The 3M Impact awards gave awards to people making a difference in their communities.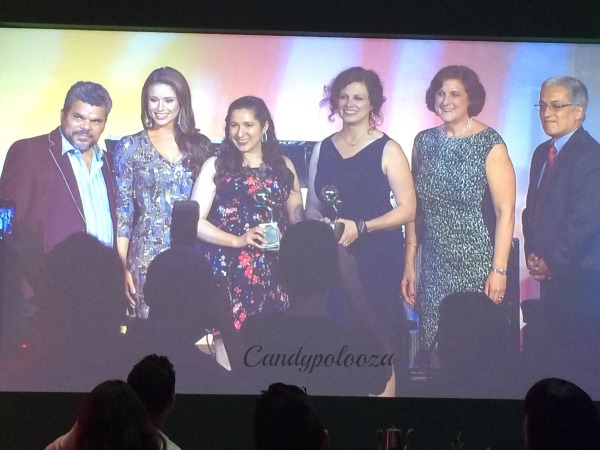 Each of the recipients have done amazing things!
Then came the music! Luis Fonsi was the main act that evening but we got a surprise visit from Tito Puente Jr.! It was a wonderful evening.
Tito Puente Jr.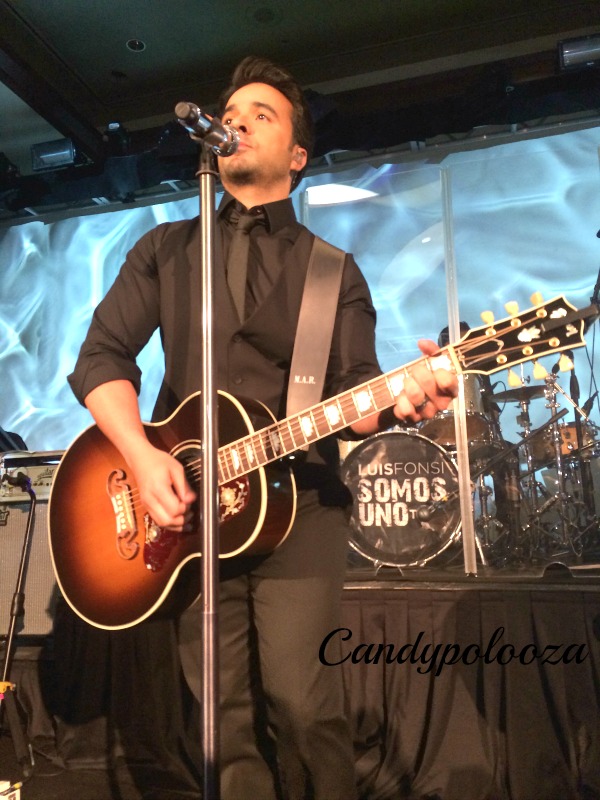 Luis Fonsi
How can I end this post but with one of the ladies from DiMe Media. The lady with the hyphen, Cristy Clavijo-Kish. I was so excited to meet her lovely daughters Sophia & Olivia too! Make sure to follow them on social media LosTweens. This is a class act social media family ya'll. Super nice and super fun!
I had an amazing time at Hispanicize! I got to meet a lot of people I have had the pleasure of working with online. Do I recommend attending Hispanicize? Absolutely! Everything about it was awesome. Manny Ruiz and company did a phenomenal job.
Question:
What is your favorite blogger conference?
Candy