This shop has been compensated by Collective Bias, Inc. and its advertiser. All opinions are mine alone. #mixinmoments #CollectiveBias
Today is the first day of school for the boys and I'm torn as to how I feel. I'm ready to get into a routine but I'm also sad that our days of sleeping in and just doing what we wanted our done. I do have one surprised planned for them. I'm going to make their favorite dinner and I've prepared a fantastic dessert for them to enjoy after their first day of school. You'll be able to make this easy recipe and freeze it for a celebration any night of the week! Let's make a brownie ice cream sandwich to celebrate using NESTLÉ® TOLL HOUSE® baking mixes!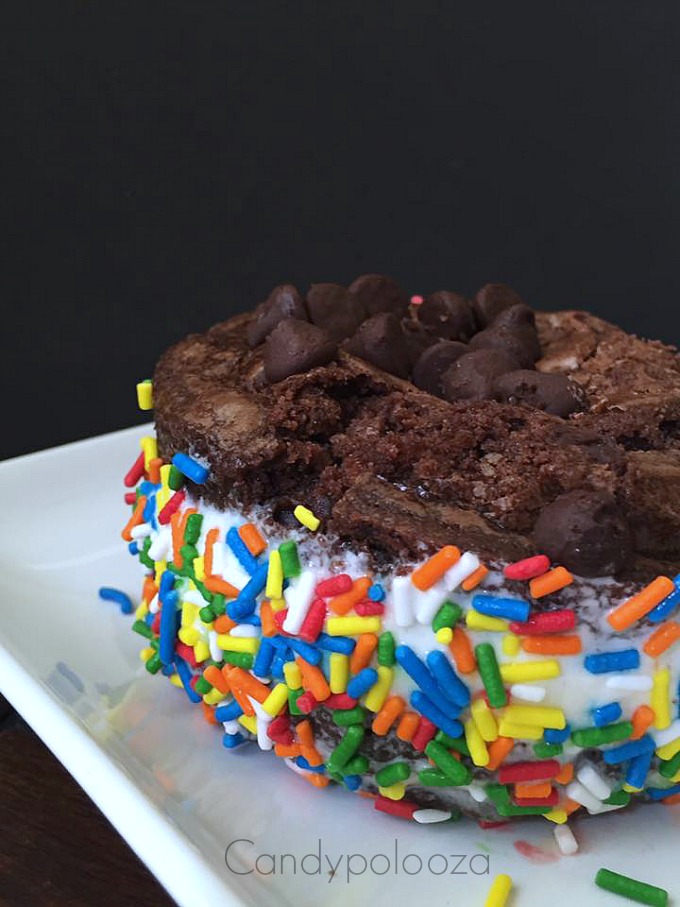 I picked up two boxes of Toll House Baking Mixes at my local Kroger store and asked Aramis which one he'd rather have. I knew he'd choose the Toll House Brownies & More with chocolate morsels but I went ahead and grabbed the Toll House Brownies & More with Butterfingers for a special recipe for the hubs and I. Gotta keep that spark alive people! 😉 There's also a Toll House Cookies & More with Butterfingers and Toll House Cookies & More with chocolate morsels baking mixes available for the cookie lovers! So be on the look out for those boxes as well! Ooh and I can't not share this awesome Ibotta deal with you! I love earning while I shop!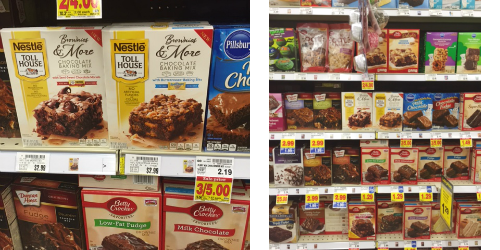 I can think of so many ways to enjoy these baking mixes and you know do you really need a reason to celebrate? With kids, I'm going to say no. LOL I was very excited to find out that Nestlé Toll House was launching a new product line because these baking mixes are highly versatile and when it comes to baking deserts and I trust Nestle Toll House as they've got over 75 years of baking experience! As you can see one mix with many possibilities. A full cup of morsels or baking bits unlocks all sorts of chocolate baking desserts. Are you ready to upgrade your brownie game?! Let's get started! You'll definitely get some "Ooohs and ahh's" when you present this fantastic dessert!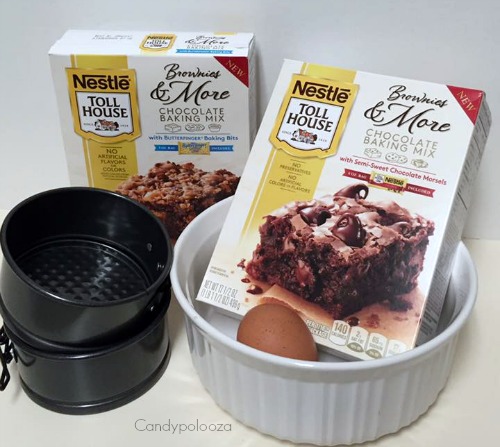 To bake, follow the directions of the box to mix your brownies. I will add that you want to not over cook the brownies, you'll want these a little chewy since you will serve frozen. The additional items you will need for this recipe will be the
small spring form pans
sprinkles
ice cream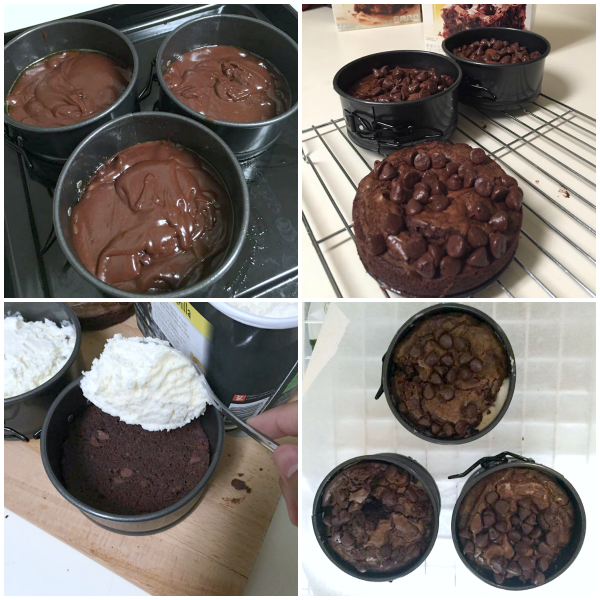 As you can see after I baked the brownies in the spring form pans I let them cool completely then sliced them into two. I made the brownies into two layers like a cake, so that I could spoon in the ice cream. I will add that I put the ice cream in the microwave to melt it some so that it would be easier to spread onto the brownie. Keep the brownie in the spring form pan to help set your sandwich. To set I placed the pans in the freezer for 2 hours. Before you serve make sure to wheel the ice cream sandwiches into the sprinkles! Can't celebrate without sprinkles! Well at least you can't in my house! LOL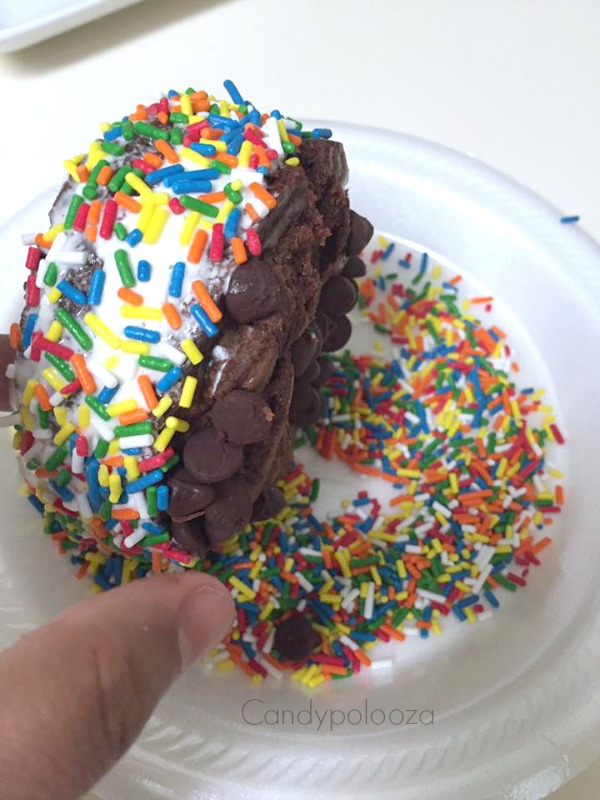 I was very happy with how it turned out. The hubs took the boys out for the afternoon yesterday while I baked and prepped so mommy got to try this one all for herself! I can't wait to serve the other two for dessert tonight! The boys are going to be so excited!
And don't forget you can totally make these ahead and save them for any occasion. Just remember to add the sprinkles before serving, well at least that's my preference. Enjoy!
Grab more #mixinmoments inspiration by following Nestle Toll House on social media:
Question:
What occasion would you celebrate with a brownie ice cream sandwich?
Cheers! 
Candy